Novak Djokovic has questioned why male tennis players don't earn more than their female counterparts in the wake of a leading tennis official's controversial comments that the likes of Serena Williams and Johanna Konta should "go down every night on my knees and thank God that Roger Federer and Rafa Nadal were born".
Indian Wells Tennis Garden CEO, Raymond Moore, has apologised for his remarks after he questioned the standard of women's tennis and claimed the WTA Tour "ride on the coat-tails of the men".
Speaking ahead of Sunday's BNP Paribas Open final at Indian Wells in which Williams lost to Victoria Azarenka, Moore made the comments that prompted a fierce response from the current women's world number one Williams.
"If I was a lady player, I'd go down every night on my knees and thank God that Roger Federer and Rafa Nadal were born, because they have carried this sport. They really have," Moore said in a morning press conference.
He added the WTA Tour had been "very, very lucky" to follow the men's circuit.
Moore later apologised for his outburst, but while the men's world number one Djokovic admitted the American was "not politically correct", he questioned whether the equal prize money given to male and female players was deserved.
The Serbian claimed that male players should follow in the footsteps of the female players who "fought for what they deserve" when equal prize money was awarded, although the 28-year-old says that men "should fight for more".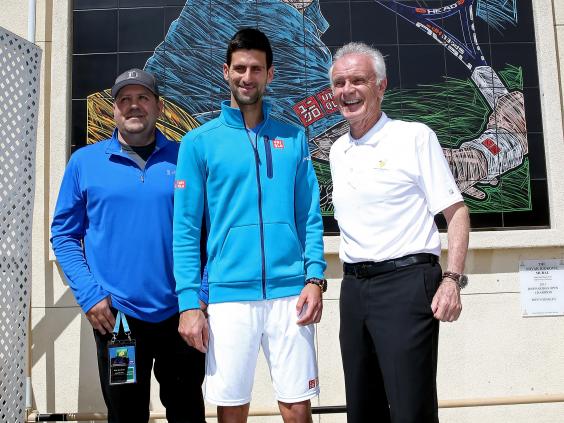 "Obviously it's a very delicate situation. Women deserve respect and admiration for what they are doing. You know, equal prize money was the main subject of the tennis world in the last seven, eight years," Djokovic said after winning the BNP Paribas Open final with a straight-sets victory over Milos Raonic.
"I have been through that process as well so I understand how much power and energy WTA and all the advocates for equal prize money have invested in order to reach that.
"I applaud them for that, I honestly do. They fought for what they deserve and they got it. On the other hand I think that our men's tennis world, ATP world, should fight for more because the stats are showing that we have much more spectators on the men's tennis matches.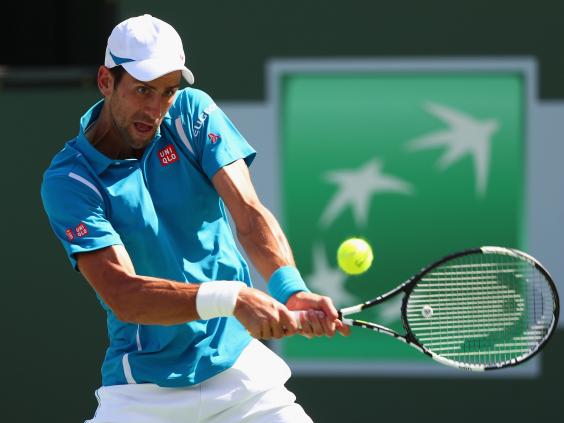 "I think that's one of the reasons why maybe we should get awarded more.
"Women should fight for what they think they deserve and we should fight for what we think we deserve.
"As long as it's like that and there is data and stats available upon who attracts more attention, spectators, who sells more tickets and stuff like that, in relation to that it has to be fairly distributed."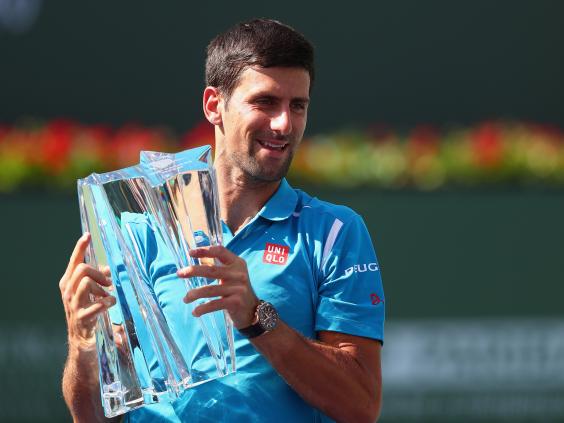 Djokovic did, however, admit that female players face more challenges than male professionals, and attempted to distance himself from starting a fresh gender war regarding prize money allocation.
"I have tremendous respect for what women in global sport are doing and achieving," he added.
"Their bodies are much different to men's bodies. They have to go through a lot of different things that we don't have to go through. You know, the hormones and different stuff, we don't need to go into details.
"I have great admiration and respect for them to be able to fight on such a high level.
"Many of them have to sacrifice for certain periods of time, the family time or decisions that they make on their own bodies in order to play tennis and play professional sport.
"I have had a woman that was my coach and that was a huge part of my tennis career. I'm surrounded by women. I'm very happy to be married with one and to have a child.
"I'm completely for women power."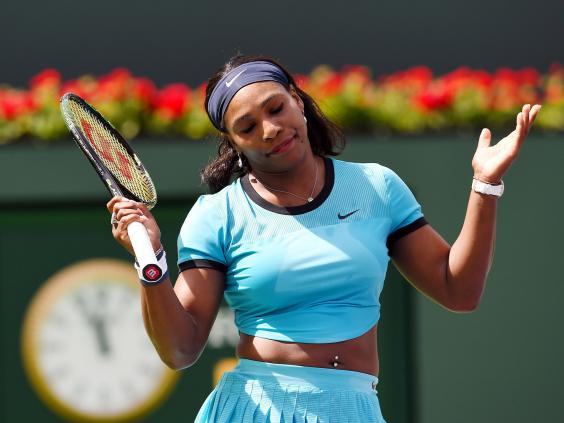 Williams also responded to Moore's "offensive", "mistaken and very, very, very inaccurate" remarks by saying: "If I could tell you every day how many people say they don't watch tennis unless they're watching myself or my sister, I couldn't even bring up that number."
"Obviously I don't think any woman should be down on their knees thanking anybody like that," she added.
"I don't think that is a very accurate statement. I think there is a lot of women out there who are very exciting to watch. I think there are a lot of men out there who are very exciting to watch. I think it definitely goes both ways. I think those remarks are very much mistaken and very, very, very inaccurate.
"Last year the women's final at the US Open sold out well before the men. I'm sorry, did Roger play in that final or Rafa or any man play in a final that was sold out before the men's final? I think not.
"There's only one way to interpret that. Get on your knees, which is offensive enough, and thank a man, which is not - we, as women, have come a long way. We shouldn't have to drop to our knees at any point."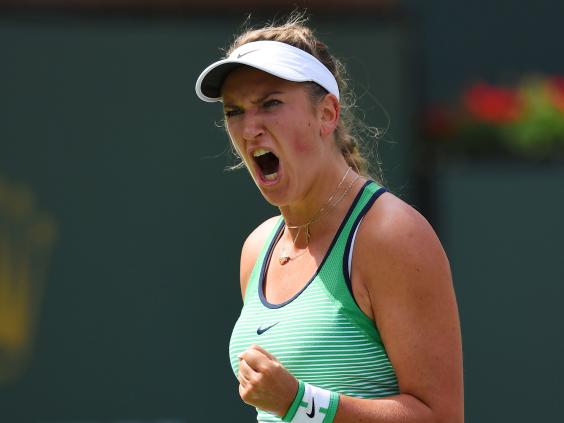 Prize money awarded to leading tennis players has long been a debated subject, given male players used to earn significantly more than their female counterparts. With many male players believing they deserve to earn more due to selling more tickets and attracting larger television audiences, it could lead to the ATP and WTA addressing the situation once again.
It's argued that the difference in Grand Slam match duration – men play in best-of-five-set matches whereas women only play up to three sets – should be reflected in prize money made available for players, although tennis authorities are keen to demonstrate that both genders should be treated equally regardless of the duration of matches.
Reuse content