Roger Federer has won more Grand Slams than any player in tennis history.
The Swiss is probably the best player of all-time and in his stellar 16-year career, during which time he has won 17 Grand Slams, one might expect Federer to have seen it all.
But no, the 33-year-old experienced another first during the quarter-final victory over Gael Monfils at Flushing Meadows.
During an epic 3 hours and 20 minutes against his French opponent, Federer fought back from two sets down to win 4-6 3-6 6-4 7-5 6-2.
It was the ninth time he had come back to win from a two-set deficit, but it is a testament to his prolonged greatness that Thursday night was the first time Federer has fought back from match point down to win in a Grand Slam match.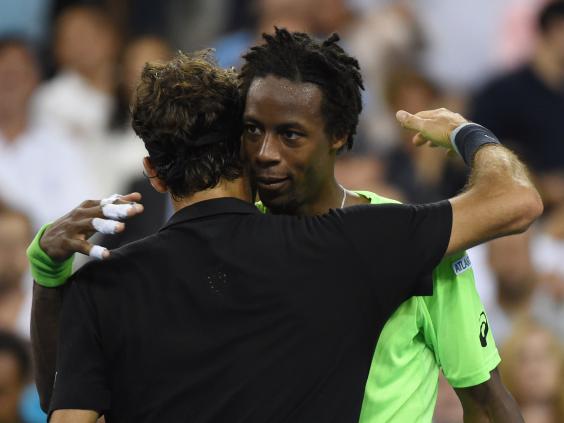 "The margins are so, so slim at that point," Federer said, after a victory which sees him return to the US Open semi-final stage for the first time since 2011.
"It's not really in your control really anymore. He needs one net cord or something so silly. When guys wish you good luck before the match, that's when you hope it's gonna kick in."
For a man who has won 977 of more than 1200 career matches it is quite a quirk - but Federer has always been a player to lead from the front.
In comparison to other members of the Big Four - Rafael Nadal, Novak Djokovic and Andy Murray - Federer leads in nearly all statistical areas.
He, of course, has been a pro for longer so his total number of aces and match winners are higher. But the stats show Federer takes charge with his serve and never relents.
Federer has won more points on first serve (77%) than Nadal (72%), Djokovic (73%) and Murray (74%), and has saved more break points (67%) than the others - Nadal 66%, Djokovic 65%, Murray 63%.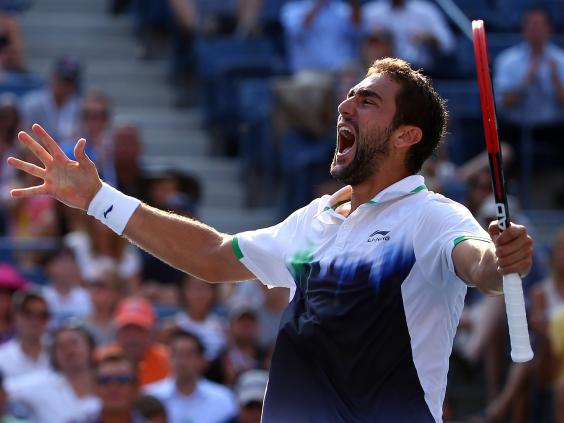 He has dominated when serving, winning 88% of service games, up six per cent on Murray, who is the weakest with 82%.
However, when returning Federer is actually the worst of the four.
He has won just 27% of his return games, compared with Nadal, the highest, who has won 33%. Federer also converts the least of his break point chances (41%) with Nadal again the master (45%).
Federer, who faces Marin Cilic in the semi-final, will now be hoping for a first US Open title since he won five in a row from 2004 to 2008.
Reuse content