German tennis player Andrea Petkovic lost her cool in a match against Zarina Diyas at the Dubai Duty Free Tennis Championship as she crashed to a straight-sets defeat in the second round on Tuesday. But while it's not uncommon to see a tennis player let the red mist get the better of them (you can't be serious?!) Petkovic did the unthinkable when she hurled her racquet at a line judge.
After Diyas hit a ball long of the baseline, Petkvoci can be seen to make her way to the other side of the court in preparation for the next point, only to turn and stare at the umpire in bemusement when he awards the point to Diyas.
Incredulous that the decision has not gone her way, Petkovic – who was born in Yugoslavia but moved to Germany when she was six months old – immediately makes her frustrations clear as she vents her anger at the decision towards anyone that will listen to her, including the crowd.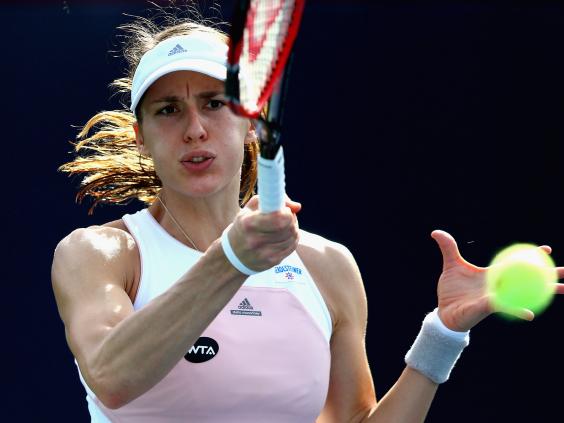 In what can be heard from the video., Petkovic shouts: "Oh my goodness, there is a mark. I cannot believe this, it's the worst call ever."
Gesturing at the gap between where the ball landed and the baseline, she adds: "This much, here's the mark, it's f*****g out. How can you do this? This is amazing."
After appearing to compose herself to play the next point, Petkovic, who is currently ranked 10th in the world, returns the ball straight into the net to hand the game to her opponent.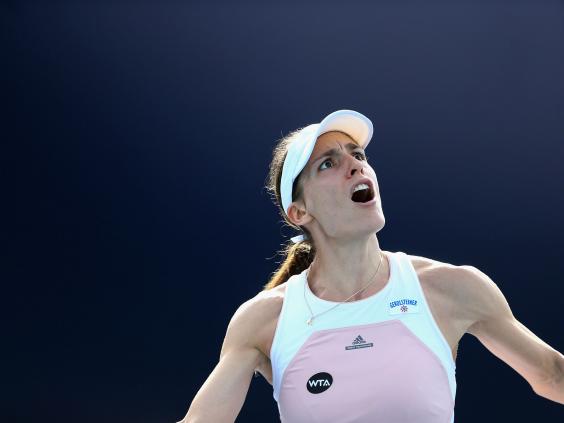 What she does next is simply stunning. As she makes her way back towards her chair, she hurls her racquet in the direction of the line judge. Luckily, she misses the line judge as the racquet crashes into the adverting hoardings behind, as heard by the loud thud in the video. She then has to go and fetch her racquet, and return with her tail between her legs for the next game under the unimpressed stare of the line judge.
For the record, Petkovic was trailing 5-6 in the first set with the score locked at 40-40, with the two lost points handing the first set to Diyas.
And yes, the ball was out.
Reuse content