Andy Murray may have been handed his worst defeat ever against Roger Federer as he was eliminated from this year's ATP World Tour Finals at London's O2 Arena, but he has words of comfort from one of football's greatest – Jose Mourinho.
The Chelsea manager was in attendance for Thursday's evening session that saw Federer deliver a complete annihilation of the home favourite, with the Swiss triumphing 6-0 6-1 to book his place in the season-ending tournament's semi-finals.
Speaking to Sky Sports before the match had come to an end – inside an hour – and he said that even though the defeat would hurt the British No 1, he should use it as a catalyst to succeed once again next season.
"There are some matches where we feel it's not our day and I think that applies to football and any other sport, even in tennis," said a reflective Mourinho.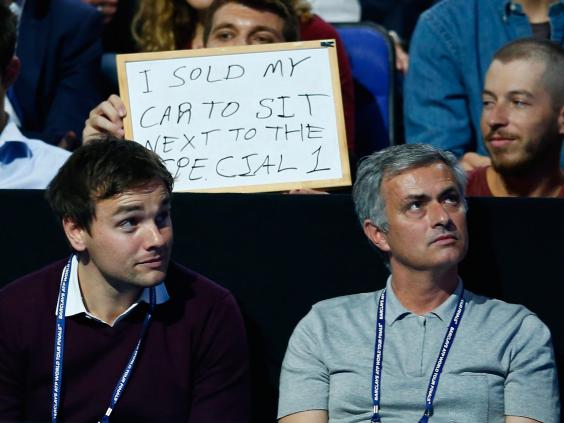 "But in all, pride, and play for the people that are behind him and even if he knows that it is very difficult to beat Roger tonight, give his best and sometimes a bad defeat is the beginning of many, many victories and hopefully next season will be a much better season for Andy."
Watch the video below:
The one problem for Murray will be that Mourinho isn't really speaking from experience given that Chelsea haven't lost yet this season.
Reuse content