What a difference a year will make. Twelve months ago the coach in Andy Murray's box at Wimbledon was Ivan Lendl, the ultimate hard man of tennis, who in his day took a fiendish  delight in drilling the ball straight at his opponent's body. Tomorrow, when Murray begins the defence of his Wimbledon title, his coach will be Amélie Mauresmo, who loves fine wine and talking politics. She hopes to help her new charge with his "emotions and sensitive things".
The only similarity between Lendl and Mauresmo is likely to be their courtside demeanour. Like Old Stone Face himself, the  34-year-old Frenchwoman tends to watch matches wearing an inscrutable expression.
Appearances, nevertheless, can be deceptive. In her first press  interview since her appointment 14 days ago, Mauresmo's natural warmth and sensitivity were evident.
Speaking at the Hurlingham Club in west London, where Murray played an exhibition match, the 2006 Wimbledon champion talked about the joy she expected him to feel this week. Although she eventually lost in the fourth round in 2007, Mauresmo enjoyed her own experience of revisiting the scene of her finest hour.
"It feels great," she said. "I think the pressure is less important now that he's won last year. I would say it's pure joy. Of course there is the goal [of winning again] and focusing on the game and what to do on the court, and how to be. But I feel first of all it's joy and being so proud to be there to defend the title."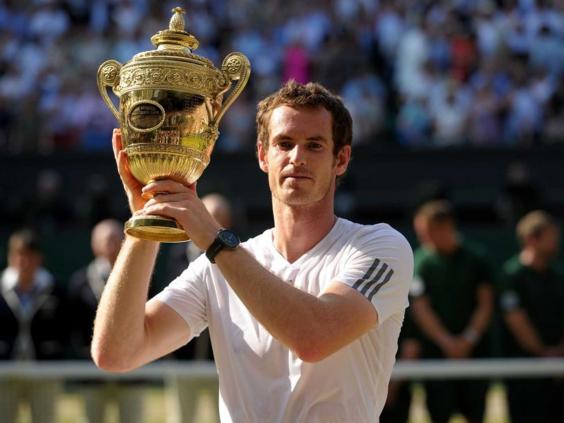 Mauresmo also knows what it is like to coach a Wimbledon champion, having assisted Marion Bartoli last year. Since her retirement as a player she has helped with coaching as France's Fed Cup captain and has also helped Victoria Azarenka and Michael Llodra.
As a coach, Mauresmo's strength is in advising on strategies rather than on how to hit backhands or volleys. "Andy knows that," she said. "We've talked about this. That's what I did with both Marion and Vika, more about the game, how to play, but also how to approach it, approach the moment, approach competitions, and, with Marion last year, [how to] approach the length of a Grand Slam – which Andy knows pretty well  already. I'm not going to invent any new fancy drills or anything."
Mauresmo was an attacking player. Would she like Murray to play in a similar way? "His DNA is not going to change drastically," she said. "Maybe I'm trying to add a few little things here and there, but the timing is difficult."
There have been suggestions that Murray might have been better  advised to wait until after Wimbledon before appointing a coach in order to give both parties time to build a relationship, but Mauresmo disagreed. "He's asked me to help him," she said. "I don't think he wanted to be without a coach in this period."
Mauresmo has been careful not to tread on any toes given that the Scot has a long-established team around him. "I guess you need a little time to get to know everyone," she said. "I took it really in a natural way. That's how I take things in general. I approach it quietly and slowly to find my spot in this team."
Mauresmo has not spoken to Lendl. "I really want to enter this new experience with my own eyes and have my own idea of the things that are going on, how Andy is, how everyone is, try to really see things through my own eyes."
What benefits did she think Lendl had brought to Murray? "First of all I found him more consistent physically, being able to go much better against the top players. That was something. And helping him [overcome] the finals he lost in Grand Slams."
Murray's on-court body language improved markedly when Lendl was around as the Scot cut out the verbal tirades aimed in the general direction of his entourage. Did Mauresmo think she would have the same effect?
"It's tough to compare Ivan and me," she said. "We are so different - in every way. I think our personalities are very different. I don't know Ivan very well. I know him through  Andy's eyes. I don't think I will  bring him the same as Ivan, which is good, because Ivan brought him a lot and maybe I can bring him different things."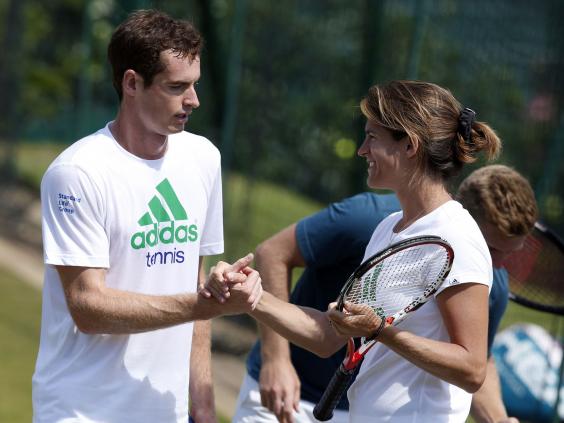 Did Mauresmo expect she would be like Lendl, who tended to go to the golf course and do his own thing once work was over, or like Brad Gilbert, who as Murray's coach seemed to want to spend almost every waking hour in his company? "I will be kind of in between. We will share moments but we will also have our space. I think it is important that we find our balance on this. We are finding it – slowly, day after day."
Murray is the first male Grand Slam champion to appoint a female coach other than a family member. Mauresmo said she would be happy if his "open mind" helped to change public perceptions of such a relationship, but insisted: "That's not my main concern. My main concern is to help Andy the best way that I can in this short time given the timing that we have before Wimbledon."
The one thing Murray and Mauresmo are destined not to share is a taste in drinks. On the day after Murray won his first Grand Slam title his eyes lit up at a reception hosted by the British Consulate General in New York when he saw a bottle of Irn-Bru, a soft drink popular in Scotland.
When Mauresmo won Wimbledon in 2006 she celebrated by buying a 1921 bottle of Chateau d'Yquem.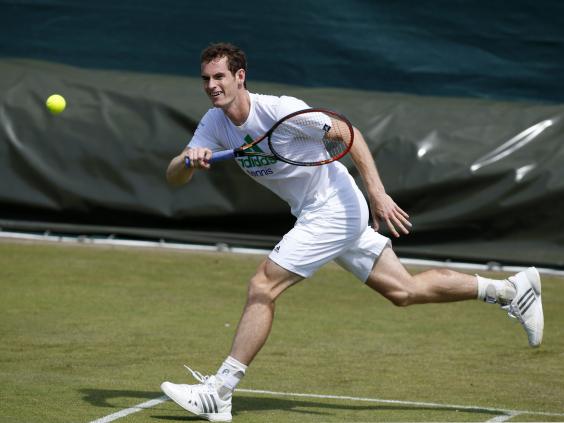 Those who've been there: The champions tell Andy what it's like to defend a Wimbledon title
Rod Laver
Champion in 1961, 1962, 1968, 1969
"I didn't feel the same pressure. I just looked at the field and thought: 'I can win this thing again.' I never went into any tournament thinking I didn't have any chance of winning it. I always prided myself on saying: 'If I'm not going to win it I'm going to cause a few upsets. I know that.'"
John McEnroe
Champion in 1981, 1983 and 1984 (runner-up in 1982)
"To me there is a lot less pressure. No-one can ever say to Andy: 'Are you ever going to do it? How much pressure are you feeling?' I'm not saying there is not going to be pressure. I remember I had gone through so much turmoil that I said to myself that if I win it, I will never come back. The moment I won, though, I thought: 'I want to come back.' Andy went through a lot to get through that. He never felt as negatively as I did. It is tougher to stay at the top than to get there in the first place, but it just seemed easier to win the event again."
Serena Williams
Champion in 2002, 2003, 2009, 2010, 2012
"I defended the title successfully and I don't remember feeling any pressure or feeling nervous. Throughout my career there are times when I've felt: 'Oh, I have to defend. Oh, I have to  defend'. Now I'm at a point where I don't have to do anything. Obviously I want to win, but I don't feel that pressure any more. I feel like I'm just playing a match."
Roger Federer
Champion in 2003, 2004, 2005, 2006, 2007, 2009, 2012
"I enjoyed it. Clearly there was pressure but I felt more trying to win the first one. I came off losing the first round the year before at Wimbledon and also at the French Open that year, so when I came into Wimbledon in 2003 I was just so happy to get to the semis, so happy to be in the final. Then when I won, it was a dream come true. The following year you try everything you can, but I guess I was a touch more relaxed. I was also more confident that I could do it because I also had won the Australian Open previously. I think Murray is going to manage it well."
Rafael Nadal
Champion in 2008 and 2010 (did not play in 2009)
"When you defend a title for the second year it's less difficult than the first. You believe that you can do it again. But that doesn't mean that defending any title is easy. It's very difficult. I think Andy will see the situation the same way. We are in the same group of players who understand how difficult it is. But he's been in the semi-finals for the last four or five years in a row. That will give him confidence. It's not just winning the title that gives you confidence."
Petra Kvitova
Champion in 2011  (quarter-finalist in 2012)
"I had only played one match on the grass that year when I stepped out on Centre Court on Tuesday at 1pm to begin my defence. I just remember that I was very nervous. I played quite a good girl [Akgul Amanmuradova] and she was serving well. But it was nice to be there. My parents were in the Royal Box and it was definitely a very special day. It will be very similar for Andy. I think he will be nervous. Everybody's nervous before the first round. He's the defending champion in Britain and everybody is expecting a lot from him."