At least the heartbreak this time was prompted by a tennis racket. Caroline Wozniacki progressed to Wimbledon's second week for the first time after her unwanted split with Rory McIlroy, but the journey ended in the fourth round today against Barbora Zahlavova.
Though disappointed to fall in straight sets 2-6, 5-7 the former world No.1 was upbeat about the future as she looks ahead to Istanbul before kicking off the north American hard court season in Montreal. 
"It is a missed opportunity," Wozniacki  said. "Fourth round is the furthest I have gone here but you just have to get yourself back up and keep working.  I had a good week in Eastbourne and played really well in the first week here.
"I can take a lot forward to the hard court season. The US Open is coming up, which is a tournament I like. We all go through ups and downs. I'm really motivated to get better and excited for the rest of the year."
Wozniacki just couldn't fathom the abrasive Czech, whose achingly slow routines between points appeared a source of frustration for her opponent. Wozniacki agreed that a clock on court might moderate behaviour but was happy to leave it in the hands of the umpire.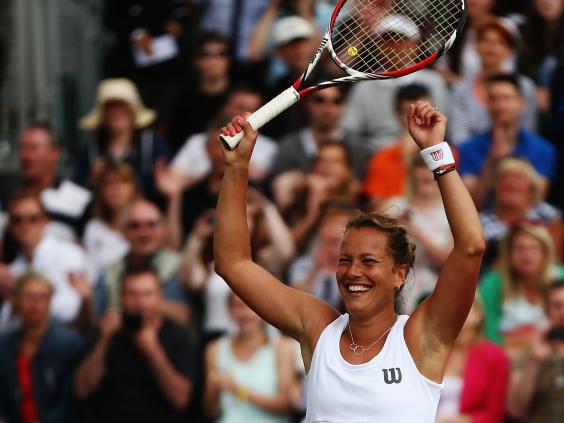 "It was one of those matches. I thought she was slow but it is up to the referee and the umpire to say. A clock might be a good idea but in the end it's up to the umpire to decide. She mixes it up a lot to get you out of your rhythm. She serves pretty well, gets a lot of returns back and comes to the net a lot. It's disappointing but she played well."
Reuse content