The rare double of women's titles at French Open and Wimbledon, last achieved by Serena Williams in 2002, will not be repeated for at least another year.
At Roland Garros last month Maria Sharapova, seeded only seventh, took advantage as those above her fell by the wayside to go all the way, beating Simona Halep in the final.
With Serena Williams and Li Na exiting Wimbledon almost as quickly, the way seemed to be open again. But in a thrilling match on Centre Court the Russian simply made too many errors to overcome ninth seed Angelique Kerber.
The tale of the tape, telling the story of the match as well, was that Sharapova hit 57 winners in the three sets to her opponent's 27, yet committed no fewer than 49 unforced errors to 11.
Saving six match points along the way may have illustrated her famous determination and resilience but it was a dangerous game to play. Sure enough, a seventh life proved beyond her, giving Kerber the best win of her career.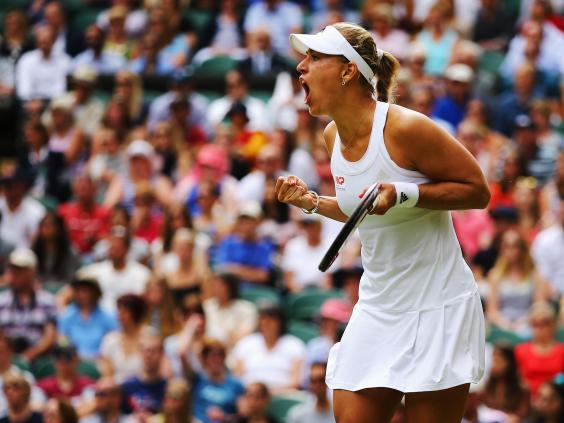 "It was so tough," the German said, "so close in every set. I had it in my mind that the last few Grand Slams I've lost in the fourth round.
"I was just saying to myself to believe in myself and be aggressive. But i think the people out there enjoyed it."
The rapturous applause at the finish confirmed she was correct.