One of tennis' biggest tournaments could be heading to Great Britain, with Manchester representatives declaring an interest in staging the WTA Finals from 2019.
The season-ending event features the best eight female players in the world and is currently four years into a five-year deal with Singapore.
The WTA has started to explore potential new venues with the WTA confirming that Manchester was a strong contender to host the marquee tournament.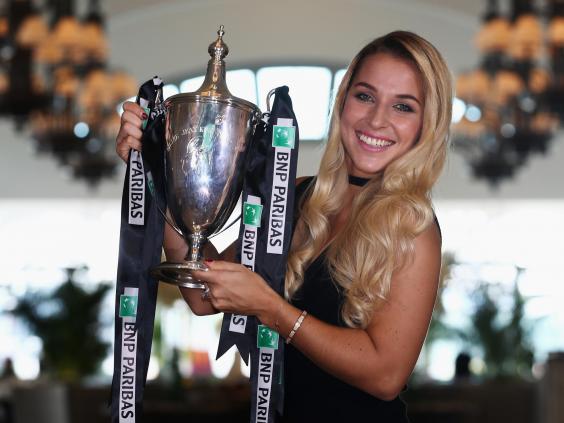 "We are talking to a number of venues that have indicated an interest in the WTA Finals event for 2019 and beyond," the WTA said in a statement.
"We're in the early stages of this process. Manchester is one of several destinations that have reflected an initial interest in learning more about the opportunity."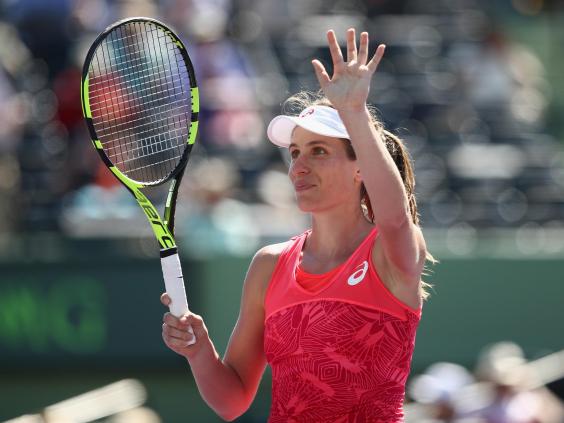 London's O2 Arena has successfully held the ATP Tour Finals – the men's equivalent of the WTA event – since 2009, and last year it was announced that the competition would remain in London until at least 2018.
London saw off interest from Beijing and Abu Dhabi to retain the competition, with the ATP delighted with annual attendance of just over 260,000 people, as well as strong television viewing figures.
The appeal of Manchester to the WTA is therefore easy to see, especially considering the WTA Finals traditionally attract far lower crowds. The 2015 tournament – which Serena Williams did not compete in – suffered from particularly low attendance, with not one of the Singapore sessions ending in a sellout.
Maria Sharapova's comeback divides opinion
Maria Sharapova's comeback divides opinion
1/17 The Maria Sharapova wildcard debate

A number of current and former tennis pros have weighed in with their opinion on whether or not Sharapova should be handed a series of wildcards as she returns from her suspension for taking the cardiac drug meldonium.

AFP/Getty

2/17 Eugenie Bouchard

She's a cheater and to me, I don't think a cheater in any sport should be allowed to play that sport again.. I think from the WTA it sends the wrong message to young kids: 'Cheat and we'll welcome you back with open arms'.

Getty

3/17 Caroline Wozniacki

"First of all I think she's a good draw for tennis, women's tennis in general. But two, I think it's questionable allowing - no matter who it is - a player that is still banned to play a tournament that week. So from the tournament side I think it's disrespectful to the other players and the WTA. Obviously rules are twisted and turned in favour of who wants to do what."

Getty

4/17 Victoria Azarenka

"She has such a huge fanbase and obviously that's going to bring more attraction to see how she will do, so I think it's good for tennis, good entertainment."

Getty

5/17 Dominika Cibulkova

"I don't think it is right but what can we do about it? She's still banned but she can come on site on Wednesday, that's pretty strange."

Getty

6/17 Angelique Kerber

"It's a little bit strange for the players that she can walk on site on Wednesday and she can play on Wednesday."

Getty

7/17 Heather Watson

"From the tournament standpoint, she will bring in the crowds and make money. But, from a moral standpoint, you should have to work your way back up if you've been on a ban. It just seems a bit easy."

Getty

8/17 Simona Halep

"Her return is good for tennis, she is impatient, she wants to play and win."

Getty

9/17 Venus Williams

"I think the bodies have made their decision, and she has an opportunity to come back and continue her career. I think she should be allowed to continue that. If people want to give her wildcards, I guess that's the tournaments' decision as they weigh other wildcards. It will be nice to have her back in the game."

Getty

10/17 Svetlana Kuznetsova

"I understand, because if we talk about cheaters, people who cheat, you would say, 'Why would cheaters get a wildcard?'. But then if there is some mistake, you know, it's a little bit of a different story."

Getty

11/17 Andy Murray

"I think you should really have to work your way back."

Getty

12/17 Roger Federer

"It´s a tough one. What do you want me to tell you? Like you said, because it´s the first, it kind of is what it is. You know, some people will like it; some people won´t. She paid the price for what she did, so that´s all you can say there."

Getty

13/17 Jo-Wilfried Tsonga

"It's like if you give a sweet to a kid who did a bad thing, it's going to do it again. It sends the wrong message."

Getty

14/17 Andy Roddick

"If there's a smaller event that will benefit from having Maria, I don't begrudge them giving her the card. The Grand Slams are different. They're held to a higher standard because there's so much interest in them."

Getty

15/17 Nick Kyrgios

"I'm anti-anything that's performance-enhancing, massively against it. I'm not the one to say what [violators] should -- or shouldn't -- get afterwards, but it doesn't make sense to support people who cheat."

Getty

16/17 Jack Sock

I don't know. It's a tournament director's decision who gets [wild cards]. As a player, I have no say one way or another."

Getty

17/17 And as for Maria herself?

"I can't control what people say. To have nicer things to say about me in press conferences, what will that change to my tennis?"

Getty
The WTA Finals have been held in a number of different competitions since the inaugural event 45-years ago, which was won by Chris Evert.
The tournament was repeatedly held in the United States until the year 2000, when it moved to Munich, and it has been held in Madrid, Doha, Istanbul and Singapore since then.
With seven of the world's top eight players currently being European – including Great Britain's Johanna Konta – there appears to be a strong case to bring the tournament back to Europe from Southeast Asia.
Reuse content