Kobe Bryant will go down as one of the best basketball players ever.
But on Tuesday night the 36-year-old star broke perhaps the most unwanted record in the NBA - the Los Angeles Laker has now missed more shots than any other player.
On a night when Dirk Nowitzki became the highest non-American points scorer in history, Bryant passed John Havlicek for the most misses in the league after he missed his 13,418th shot.
However, you don't get to miss that many shots in the NBA if you aren't good.
Bryant is a sure bet to join the Hall of Fame, he is a former league MVP, five-time champion, was twice named Finals MVP, has been named to 16 All-Star teams and 15 All-NBA teams and is also one of the best defensive players ever. The Laker is currently fourth on the all-time scoring list with 31,887 points.
Bryant is widely regarded as one of the top 10 players of all-time, while others rank him in the top five. He is the second-best shooting guard ever with only Michael Jordan in front of him at the position.
But he is slowing down and his team have won just one of their first seven games, the worst start to a season by the storied franchise in more than 50 years.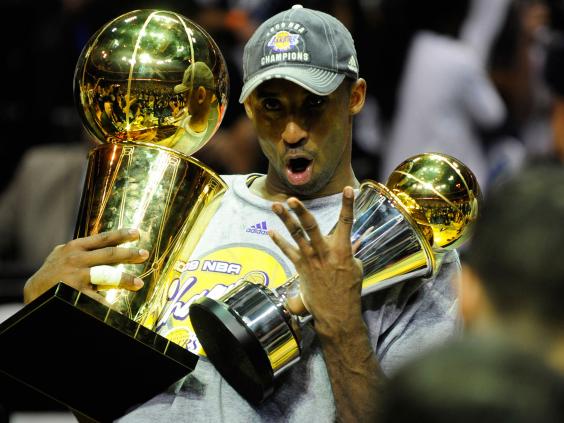 Although Bryant is leading the league in scoring this season, with just shy of 27 points per game, he is also taking an average of 24 shots – Camerlo Anthony at 20.1 is the only player close to that mark.
Bryant has always been among the league leaders in shots taken, but so far this season he is finding the net with just 39.3 per cent, the first time in his 18-year career he has dipped below 41 per cent.
Fans can watch NBA games on BT Sport and via NBA LEAGUE PASS, the NBA's live and on-demand subscription service (www.nba.com/leaguepass)
Reuse content