San Diego Chargers
Last season saw a resurgent Philip Rivers at quarterback. Not only did he prove he was the future of the Chargers for many years to come (only 32 years of age) but he also proved with his near 70 per cent passing accuracy that he was one of the NFL's few elite quarterbacks.
Because of this, San Diego look likely to follow a similar formula, letting Rivers and his offence take control of the team. The Chargers defence last season rallied late in the year to ensure San Diego's spot in the playoffs but there are no guarantees of the same again this season. Even if their defence fails to materialise, San Diego have given Philip Rivers a lot of useful weapons to help carry the team, be it Antonio Gates, Keenan Allen, Danny Woodhead and if healthy, Ryan Matthews.
Their depth on offence as well as the arrival of new coordinator Frank Reich makes them a team to be reckoned with, even if their defence fails to show the same potential. Like most teams in the league however, if the Chargers lose their starting quarterback early, their ability to compete and win the division could be comprised.
Oakland Raiders
The Raiders are doing all they can to get back to the playoffs, that means signing whoever they think will make their team better, with little regard to their salary cap. Having not achieved a winning season since 2002, the Raiders spent heavy this off-season bringing in a number of new players that certainly have the potential to turn the team's fortunes around, but to what extent?
Maurice Jones-Drew, Justin Tuck and Lamarr Woodley are all big names that have proven themselves in the past. Quarterback Matt Schaub was brought in from Houston to bring some stability to the position; however he has since been relegated to the backup category to make way for rookie Derek Carr.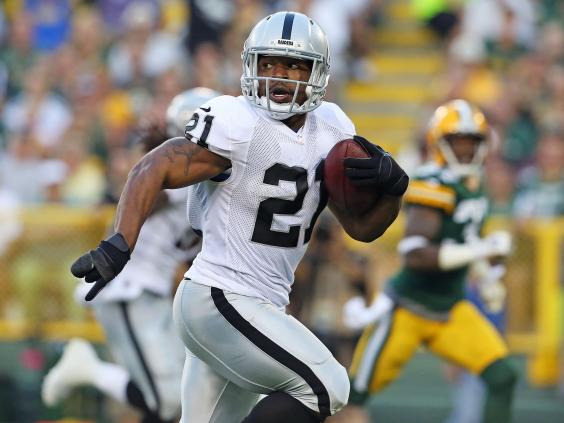 The worry in this decision is that Carr was picked due to Schaub's failings, rather than Carr's impressive showings. The risk is evident when deciding to start a rookie at quarterback over a veteran (albeit an out of form veteran), but could this decision cost head coach Dennis Allen's job? Very possibly.
Kansas City Chiefs
Kansas City surprised nearly all of the league last season when head coach Andy Reid transformed the team from 2-14 in 2012 to 11-5 and a wild card spot in the playoffs. However to pull off a similar feat this year may be difficult. The Chiefs recently locked up quarterback Alex Smith to a new four year deal, showing any doubters that the organization believes he is more than the 'game manager' he has been label most of his career.
Because of this, he will be expected to do more this year so that the team does not rely too heavily on their running back. One of the main contributors to the Chiefs season last year was Jamaal Charles, a seven year veteran who led the Chiefs in almost every offensive category possible, bar passing stats.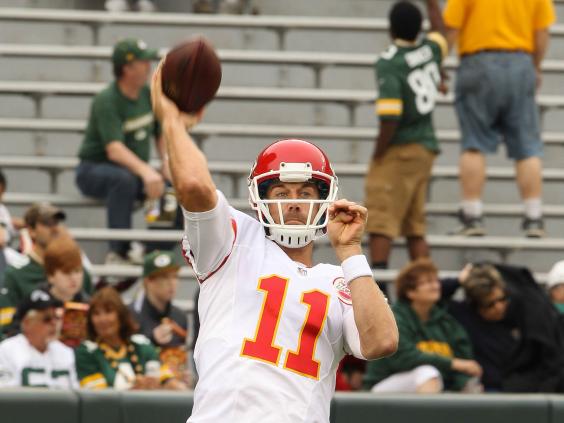 Their main issue is that other than Charles and Smith, the Chiefs lack big name playmakers and if too much is expected of them, opposite teams will pick up on it and things could go south very quickly for the Chiefs. They lost too many players to free agency (most of which were assigned to protect Smith) and brought few replacements in, leaving the offensive line thin at the position. Sadly for the Chiefs, they look set to rely too much on too few when facing division opponents loaded with talent.
Denver Broncos
Ever since Peyton Manning signed for the Denver Broncos in 2012, every season appears to have been a 'Super Bowl or bust' year, and 2014 is no exception. After one of the most comprehensive defeats in Super Bowl history, Denver seems determined to do one better whilst Peyton Manning can still play at a high level.
Denver's offence throughout last season proved to be inexorable in its execution, almost making their defence an unnecessary cog in the Bronco machine. Yet defence has been the main focus for Denver this off-season, upgrading certain positions which suddenly makes both sides of the ball equally formidable. Demarcus Ware and Aqib Talib join as free agents whilst Von Miller returns from a torn ACL. The moves Denver made in the off-season have not only kept its offensive assets intact but strengthened its defence, making this team, once again a genuine title contender.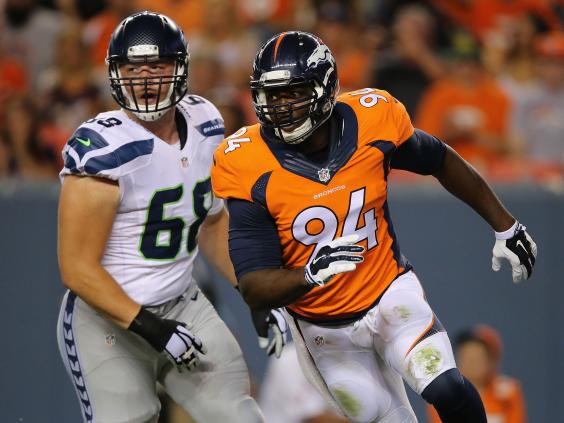 The Broncos 'win now' mentality would have many believe that the team is forfeiting its future just so it can enjoy the last few years of Peyton Manning's career. Sadly though, for everyone else in the AFC West, the Broncos careful cap management of its new signings doesn't seem to be putting the franchises future at risk either. It will have to take something extraordinary to knock Denver of its AFC title perch this season.
Reuse content