Whether you need a 500-page novel that's going to jolt your brain back into gear before lectures begin, or some short stories for the beach: this list of old and new works will keep you entertained over the holidays.
1. The Art Of Fielding by Chad Harbach
Although a book about baseball sounds like it might be more suited to a very niche audience, the characters at Westish College during their best season in its history is beautifully written and completely addictive.
2. This Boy by Alan Johnson
Former Home Secretary Alan Johnson writes a surprisingly moving portrayal of his life growing up in the slums of post-war Britain.
3. The Bad Girl by Mario Vargas Llosa
This exquisitely told story tells of a man's decade-long obsession with a Peruvian expatriate: the woman he first fell in love with when they were teenagers.
4. The Line of Beauty by Alan Hollinghurst
Set in Britain in the 1980s, the story surrounds protagonist Nick Guest's relationship with the Fedden family, and explores themes of hypocrisy, homosexuality, madness and wealth.
5. A Girl is a Half-Formed Thing by Eimear McBride
Irish author Eimear McBride won the Baileys Women's Prize for Fiction with her debut novel, after spending nine years trying to get it published.
6. The Reluctant Fundamentalist by Mohsin Hamid
Tension runs throughout this gripping novel set around the course of a single evening in an outdoor café in Lahore, where a Pakistani man called Changez tells a nervous American stranger about his love affair and eventual abandonment of everything to do with America.
7. Extremely Loud and Incredibly Close by Jonathan Safran Foer
Nine-year-old boy Oskar Schell discovers a key in a vase belonging to his father - who died during the 9/11 terrorist attacks - that inspires him to search all around New York for information to its meaning.
8. The Great Gatsby by F. Scott Fitzgerald
The ultimate portrayal of the Roaring Twenties: Nick Carraway, a Yale graduate and World War I veteran, rents a house next door to the young and mysterious millionaire Jay Gatsby and finds himself pulled into Gatsby's intoxicating world.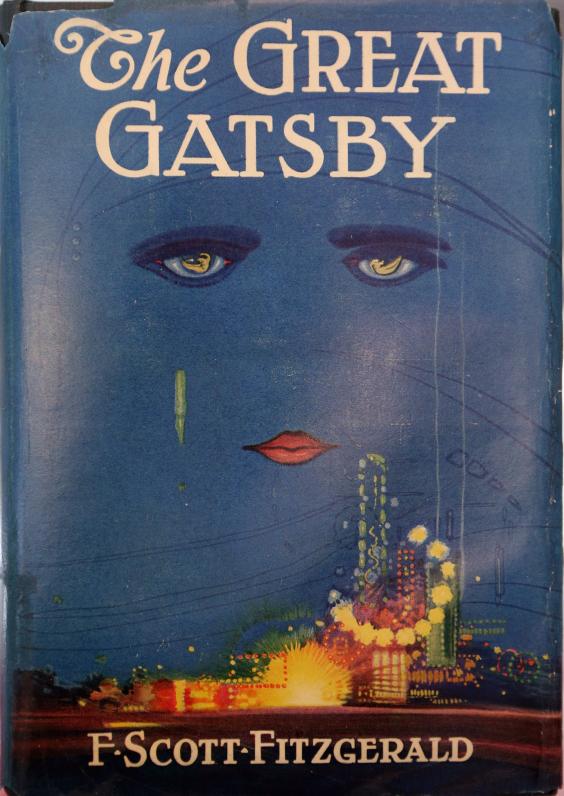 9. The Summer Book by Tove Jansson
An elderly artist and her six-year-old grand-daughter spend the summer together on a tiny island in the gulf of Finland.
10. The Picture of Dorian Gray by Oscar Wilde
A handsome, narcissistic young man enthralled by hedonism commits himself to indulging in every pleasure in life: both moral and immoral.
11. The Thirteenth Tale by Diane Setterfield
Famous author Vida Winter shares her story with young biographer Margaret Lea, and sinister family secrets which have long been kept hidden begin to come to light.
12. Transition by Iain Banks
Transition centres on a shadowy organisation called 'The Concern' (also known as 'L'Expédience'), using the many-worlds interpretation of quantum mechanics theory to imagine "infinitudes" of parallel realities, between which The Concern's agents can "flit", intervening in major and minor events to change the course of history.
13. The Tiger's Wife by Téa Obreht
A young doctor looks over her relationship with her grandfather and the stories he tells her of the 'deathless man', who meets him several times in different places and never changes.
14. A Fool's Alphabet by Sebastian Faulks
Pietro is English with an Italian mother. The dislocation of time and the alphabetic imperative mean that the reader sees him traumatically parted from his lover before they see the lovers meet.
15. Poisonwood Bible by Barbara Kingslove
The bestselling novel about a missionary family, the Prices, who in 1959 move from the US state of Georgia to the village of Kilanga in the Belgian Congo.
16. Where'd You Go Bernadette? by Maria Semple
A story about a high-achieving child, her genius Microsoft star employee father, her reclusive award-winning mother Bernadette... and the family trip to Antarctica that may be their undoing.
17. The Looking Glass by Michèle Roberts
Intricate depictions of the senses run through this multiple narrative which centres on orphan Genevieve, who becomes a breathless audience for some rather alarming folk stories.
18. Low Expectations by Elizabeth Aaron
Georgie has a glamorous career in fashion. Her boss doesn't know her name, but working for a genius will pay off one day. She hopes.
17. The Count of Monte Christo by Alexandre Dumas
One of the Alexandre Dumas' most popular works, along with The Three Musketeers: A man is wrongfully jailed, escapes, acquires a fortune and sets about getting revenge on those responsible for his imprisonment.
19. Luminaries by Eleanor Catton
Walter Moody is a prospector who travels to the fledgling West Coast of the South Island settlement of Hokitika in 1866 to try and make his fortune.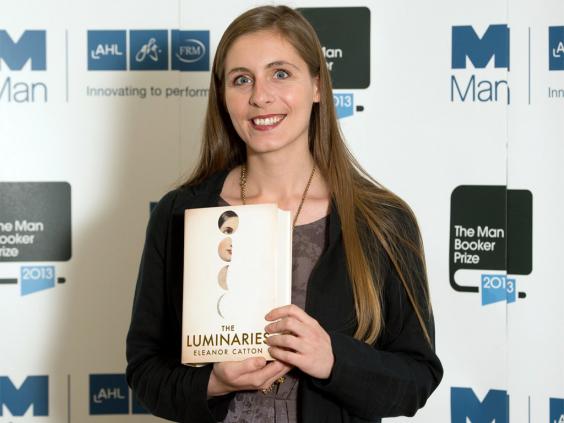 20. Jane Eyre by Charlotte Bronte
Jane Eyre follows the emotions and experiences of its title character, including her growth to adulthood, and her love for Mr. Rochester, the master of Thornfield Hall.
21. Madame Bovary by Gustave Flaubert
French writer Gustave Flaubert's debut novel: Madame Bovary focuses on a doctor's wife, Emma Bovary, who has adulterous affairs and lives beyond her means in order to escape the banalities and emptiness of provincial life.
22. Little Women by Louisa M. Alcott
Little Women can be read as a romance, a family drama or a quest. Dreams of escaping a certain life are portrayed by a woman who knew its gender constraints very well.
23. Brick Lane by Monica Ali
Brick Lane follows the life of Nazneen, a Bangladeshi woman who moves to London, aged 18, to marry an older man.
24. Fire In The Blood by Irene Nemirovsky
Set in the rural French town in Burgundy, Fire in the Blood is the story of Silvio, his cousin's wife Hélène, her second husband Françoise, and of the truths, deaths, marriages, children, houses and mills that bind them together.
25. Women in Love by D. H. Lawrence
The continuing loves and lives of the Brangwen sisters, Gudrun and Ursula. Gudrun pursues a destructive relationship with Gerald Crich. This is contrasted with the romance between Ursula and Rupert Birkin: an alienated intellectual who articulates many of the same opinions associated with the author.
26. Mrs Dalloway by Virginia Woolf
Clarissa Dalloway goes around London, preparing to host a party that evening. She wonders about her choice of husband; she married the reliable Richard Dalloway instead of the enigmatic and demanding Peter Walsh.
27. A Moveable Feast by Ernest Hemingway 
He is known for his novels and short stories, but Hemingway's memoirs from his time in Paris as a young man are filled with vivid and hilarious stories about the writers and artists he met there. He also puts the student reputation for drinking to shame.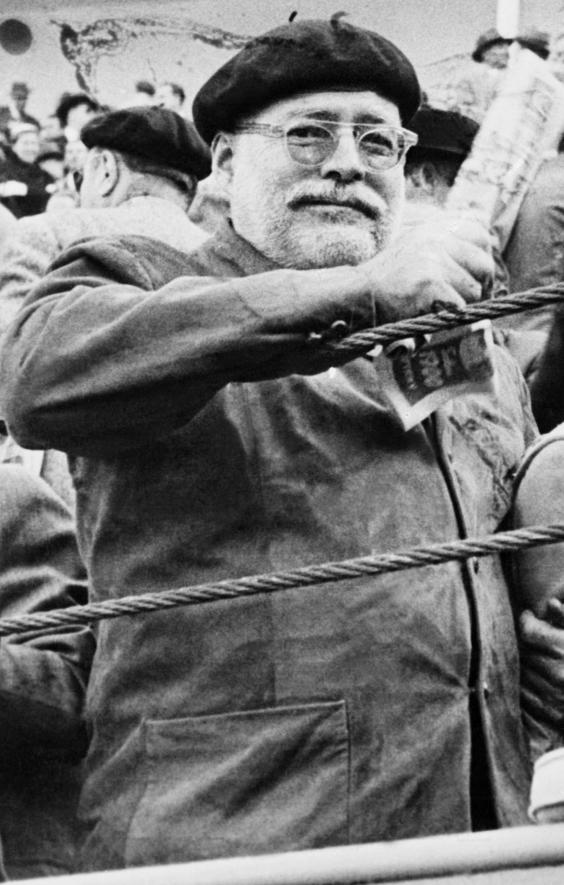 28. Nineteen Eighty-Four by George Orwell
Orwell's classic dystopian novel, set in a world of perpetual war, omnipresent government surveillance, and public manipulation.
29. One Hundred Years of Solitude by Gabriel Garcia Marquez
The beautifully written story of the Buendía family, whose patriarch, José Arcadio Buendía, founds the town of Macondo.
30. Tinker Tailor Soldier Spy by John Le Carre
George Smiley is a middle-aged intelligence officer who has been forced into retirement... until he is recalled to hunt down a Soviet mole in the "Circus", the highest echelon of the British Secret Intelligence Service.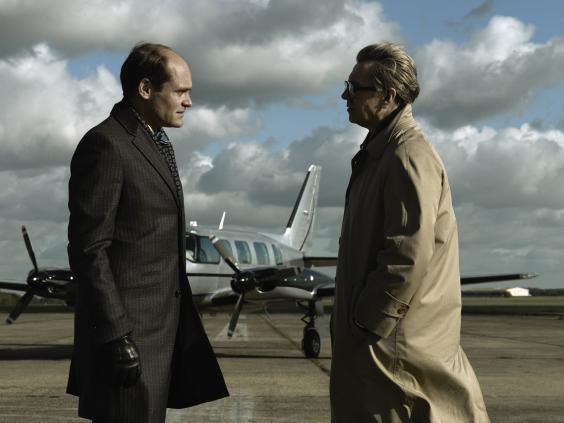 31. Going Solo by Roald Dahl
The sequel to Boy: Roald Dahl voyaged to Africa and meets a host of bizarre individuals. He eventually joined the war as a squadron pilot in the Royal Air Force, and was one of the last Allied pilots to withdraw from Greece during the German invasion.
32. The Magic Toyshop by Angela Carter
Melanie and her younger siblings are moved to South London after the unexpected deaths of their parents and into the care of their tyrannical uncle Philip: an eccentric maker of old fashioned toys.
33. Enduring Love by Ian McEwan
Often overshadowed by Atonement and On Chesil Beach: Enduring Love concerns two strangers whose lives become dangerously entangled after witnessing a deadly accident.
34. The Subtle Knife by Philip Pullman 
The second, and arguably best, book in Pullman's His Dark Materials trilogy.
35. Emma by Jane Austen
A self-appointed matchmaker finds herself causing more trouble than she intends when she meddles too far into the lives of the people around her.
36. Wuthering Heights by Emily Bronte
Emily Brontë's first and only published novel about the tumultuous relationship between Catherine - the daughter of a wealthy family - and her father's adopted son, Heathcliff.
37. House of Leaves by Mark Z. Danielewski
Johnny Truant is a Los Angeles tattoo parlor employee and professed "unreliable narrator". Truant is searching for a new apartment when his friend Lude tells him about the apartment of the recently deceased Zampanò, a blind, elderly man who lived in Lude's building.
38. Adverbs by Daniel Handler
Writing under his real name for once, the Series of Unfortunate Incidents author collects multiple narratives from the view points of different people in various sorts of love.
39. The Rosie Project by Graeme Simsion
"I may have found a solution to the Wife Problem" has potential to go down in history as one of literature's greatest opening lines, yet this is actually a rather endearing romantic comedy.
40. The Lemon Grove by Helen Walsh
A forbidden affair that turns darkly sinister is a refreshing break from the countless works of erotic "mummy porn" that were spawned after the birth of the 50 Shades trilogy.
41. Gone Girl, Gillian Flynn
The addictive bestseller that everyone's talking about.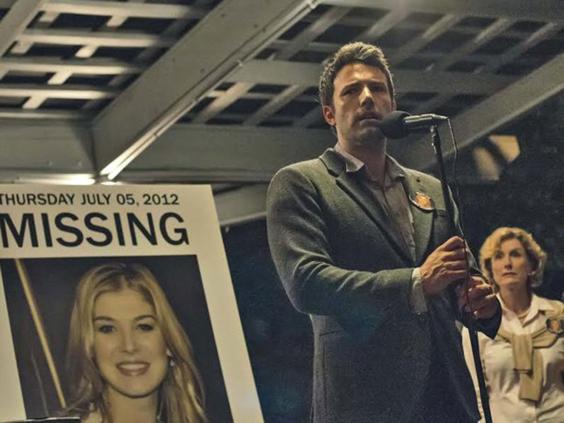 42. Fleshmarket Close by Ian Rankin
Difficult to pull off with so much competition, but this is one of the most addictive installments of Ian Rankin's brilliant Rebus series.
43. Instructions for a Heatwave by Maggie O'Farrell
It's July 1976. Robert Riordan tells his wife Gretta that he's going round the corner to buy a newspaper. He doesn't come back.
44. Jamaica Inn by Daphne DuMaurier
The BBC was inundated with complaints after its recent series based on the novel seemed to require subtitles in order to understand some of the characters. Fortunately, the book is brilliant and the plot is well drawn out, with several outstanding descriptive passages about the location.
45. One Day by David Nicholls
Touching romance that proves that the book is often better than the film.
46. A Spot of Bother by Mark Haddon
The Curious Incident of the Dog in the Night Time author continues his accurate portrayals of family relationships with this darkly comic tale.
47. The Goldfinch by Donna Tartt
This Pulitzer Prize-winning third novel from Donna Tartt was her first new book in 11 years, and recounts the story of Theodore "Theo" Decker and his life so far.
48. Blackberry Wine by Joanne Harris
A fantastic trip down memory lane from the author of Chocolat.
49. On the Road by Jack Kerouac
Based on the travels of Kerouac and his friends across America.
50. Looking For Alaska by John Green
"If people were rain, I was drizzle and she was a hurricane." Miles Halter is drawn into the reckless world of Alaska Young. The compelling debut novel from the bestselling, award-winning author of The Fault in Our Stars that stays with you long after you read the last page.