Bubba the cat has been roaming around a high school for so long – that he's now been officially recognised as a student with his own ID card.
His owner, Amber Marienthal, who adopted him from a shelter in 2009 and lives next to Leland High School in San Jose, California, found it difficult to keep the feline at home.
Keen to get out and about, Bubba began frequenting the grounds of the school – and even began attending classes.
Coming into the school's rooms as he pleases, Bubba can also be found frequenting the sport pitch alongside the other students.

Teachers, however, have had to learn how to discipline the cat after one fed him treats one day – only for Bubba to wait by his door, meow loudly, and distract classes.
Students reading this may want to follow in the moggy's footsteps as Ms Marienthal told local news he waits patiently for school to start in the morning, and doesn't come home until all sporting activities are complete.
Ms Marienthal also hopes to see Bubba graduate with the Class of 2017 and hopes the school will let him proudly walk alongside the other students in his own little cap and gown. "That's the group that's been with him through Leland," she said.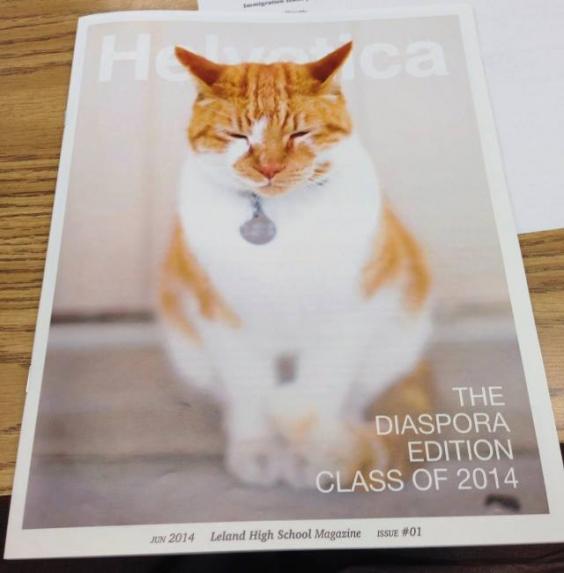 He has since gone on to become a 'star pupil' by featuring in the school's yearbook, newspaper, and even on the cover of last year's senior magazine.
The popularity of Bubba doesn't seem to be waning as his own Facebook page nears 6,000 fans.
Reuse content