A joint Coalition and National Union of Students crackdown on student pub crawls launched yesterday has been dismissed as almost meaningless by alcohol campaigner Alastair Campbell.
The former No 10 Director of Communications, who toured party conferences last year with Alcohol Concern, calling on all parties to commit to minimum pricing and increased access levels to treatment in their 2015 manifestos, said the project failed to tackle the drinks industry companies that relentlessly target students each year.
Seven universities – including Nottingham, Manchester Met and Swansea – have signed up to the £90,000 year-long Alcohol Impact pilot scheme, which encourages responsible drinking among students and aims to cut alcohol-fuelled crime and disorder. The institutions must meet a strict set of criteria to secure accreditation under the scheme, such as preventing initiation ceremonies on campus, where freshers are expected to consume litres of booze and targeting sports clubs and societies on responsible consumption.
However the UK's most famous student pub crawls such as the Otley Run in Leeds and the Mumbles Mile in Swansea look set to remain as ubiquitous in university life as lectures and lie-ins as most if not all venues are off-campus.
Mr Campbell, whose recent novel My Name Is… focuses on a teenage girl's spiral into alcoholism, said that although he welcomed the fact that the Government and NUS recognised the issue among students, the project did not go far enough to tackle binge drinking.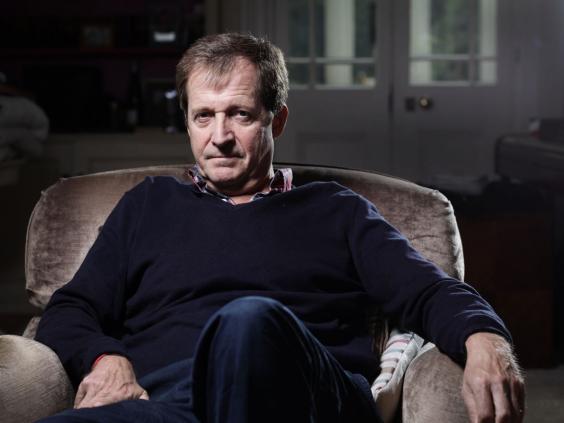 He told The Independent: "It doesn't appear to challenge the industry and what they do to target students on arrival at university and puts it all on the universities and the students. So much of this is about marketing and communications, which have created a culture in which excessive consumption is totally normalised. The Government cannot continue to avoid challenging the industry having caved in over minimum pricing, caved in the recent budget and caved in over the World Cup, yet again buying into the industry message that people cannot enjoy sport without alcohol."
In 2001 Nottingham University's student union banned the Campus 14 bar crawl – where groups have four hours to drink a pint or shot at each of the university's 14 halls of residence - but has been dismissed as ineffective. In a recent article for The Tab, one of the university's student newspapers, Louisa Clack said: "Forget the ban on the Campus 14. I would still recommend doing one, no matter what year you're in."
Crime Prevention minister Norman Baker met domestic and international students yesterday at the Eastborne campus of Brighton University, one of the seven participants, to discuss their experiences of drinking, crime and antisocial behaviour.
He said: "Binge drinking at universities is nothing new, but that doesn't mean it is a good idea. Some students find themselves encouraged to participate in alcohol-fuelled activities which can damage health and in some cases spill over into disorder and anti-social behaviour.
"The NUS Alcohol Impact project will help participating universities to encourage responsible drinking leading to safer and more productive places to study and live. Accreditation should become a badge of honour for universities and another factor which helps promote their world class teaching and research to prospective domestic and international students."
NUS vice-president for welfare Colum McGuire said he hoped the project would change attitudes and behaviours towards alcohol and create "a social norm of responsible consumption".
He said: "We will also aim to encourage responsible retailing and the provision of a broader range of activities as well as effective support services on campus and by doing so make universities more welcoming for those who do not drink."
The remaining universities taking part in the pilot are Liverpool John Moores, Loughborough and Royal Holloway and an unnamed control institution.
Reuse content