A UK university professor is taking the creative genius to the extreme to split his personality – by spending an entire year living and breathing as David Bowie.
Film and cultural studies expert at southwest London's Kingston University, Professor Will Brooker, will cover 40 years of the music legend's career during the study, which will see him spend time experiencing specific key moments in the star's life.
Speaking with the university about the unique experiment, Professor Brooker said the idea is to delve into Bowie's mind at specific points in his life and career to understand his work from a unique angle, all the while possessing a critical and objective outlook .
To become Bowie, the professor has been dressing as the singer, applying the same make-up, experimenting with sleep deprivation – and is even attempting to follow Bowie's questionable diet of just milk and red peppers.
Professor Brooker discusses the project with the Australian Broadcasting Corporation at Melbourne's David Bowie symposium:
Speaking of the dangers of his research, the professor added: "If you're reading some strange science fiction and books about magic, you can kind of get into Bowie's head.
"It's sometimes quite a strange place, a dangerous place – a place you wouldn't want to live for too long."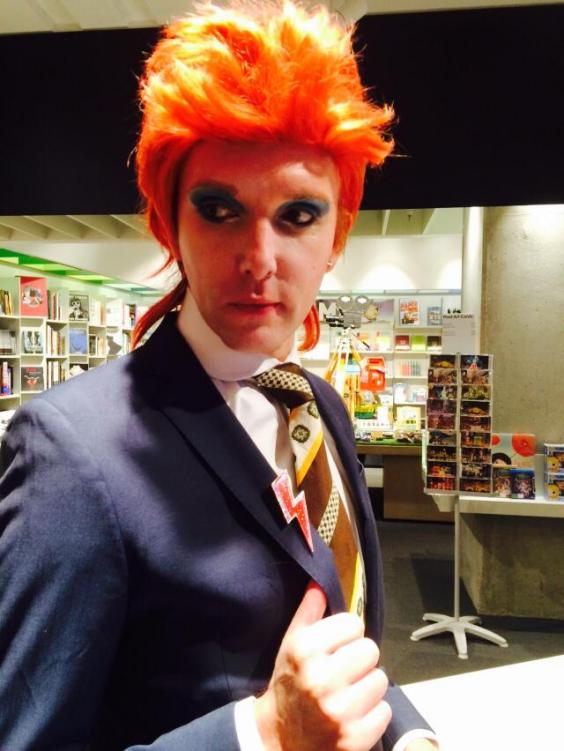 The professor also told the university that, looking back to when he was a teenager, he felt an affinity to Bowie because he achieved a "balance between success and strangeness, between a necessary commercial pragmatism and a core of personal authenticity."
Overall, Professor Brooker said he's not sure how Bowie would feel about the experiment, but hoped that "he would be interested in and amused by my research."
Reuse content