Increasing numbers of high-flying A-level students are shunning going to university and opting to learn on the job instead. Thousands of teenagers expecting their A-level results today are planning to snap up the growing number of apprenticeships on offer so they can earn while they train for a career.
According to the National Apprenticeship Service, there are about 20,000 apprenticeships on offer today in a range of occupations from law and accountancy to IT and journalism.
Many of those seeking to be accepted for them will have top-grade passes – with firms insisting on at least 300 UCAS A-level points (the equivalent of three B-grade passes or two A*s and an E) before accepting candidates.
The new range of apprenticeships on offer includes legal firms in Greater Manchester banding together to offer about 80 paralegal apprenticeships, which could be the starting point for a career as a solicitor. Teenagers who take up this option will earn £12,000 a year while they train.
Emma Holt, of Pannone Solicitors, who chairs the group, said: "There are many law graduates unable to secure training contracts and this is creating a situation where students are incurring significant tuition fees with limited prospects of securing a job as a trainee solicitor." As a result, more of today's school -leavers are turning to the apprenticeship scheme.
Skills minister Matthew Hancock said: "With more vacancies than ever before, apprenticeships are fast becoming the norm for young people who want to achieve their career goals through an alternative route to university."
EY, the accountancy firm that was  formerly Ernst & Young, has seen applications for its school-leaver recruitment programme soar by 25 per cent this year.  As a result, it is increasing the number of places to 150 next September. "With rising fees and living costs, it's clear that students are considering their next move after A-levels much more carefully," said Julie Stanbridge, its head of student recruitment. "University is no longer the default and it's vital we don't miss out on top talent looking for a real alternative."
Brian Lightman, general secretary of the Association of School and College Leaders, said: "For some students, the decision will be 'Do I go to university or do I look at one of the many other employment routes?' There are an increasing number of high-level routes available. If you're paying £9,000 a year for university, people are going to ask what they're getting out of it."
The rush for apprenticeships coincides with a survey of employers ranking potential recruits in order of employability. It showed they favoured those with higher apprenticeships – giving them a 7.98 ranking. University graduates were given a 7.58 ranking, and those with just A-levels 6.28.
Research shows the "graduate premium" – the extra money a graduate can expect to earn – is down from 52 per cent 20 years ago to 27 per cent. Research by the Higher Education Statistics Agency also shows that one in 10 graduates is still unemployed six months after leaving university.
The rush also coincides with further research showing students struggling to make ends meet as the cost of going to university rises. Almost one in five full-time students say they do not have enough money to get through month by month, according to Lloyds TSB's third annual student finance report, and 38 per cent say they are only just making ends meet. More than half the 2,000 students surveyed (58 per cent) reckoned they would end up with debts of over £10,000 by the time they finished their courses. Around half say they have had to take part-time jobs to ease the financial pressures – with 29 per cent of these saying it has a negative impact on studies.
Today's A-level results of more than 250,000 teenagers are expected to show a rise in the number of teenagers taking maths and science subjects – considered essential for the future of the economy, and also integral to many apprenticeships.
University education is not going out of fashion, however. The institutions report more applications than last year – 637,500, up from 611,000 – while both the number of offers already made and number of applicants already placed have increased. However, the figures fall short of those for two years ago – before charges of up to £9,000 a year came in.
"While some have suggested there will be a growing focus on a small number of 'jobs-based' degrees, we must not forget the importance to the UK of having a broad range of subjects," said Paul Clark, director of policy at Universities UK, which represents vice-chancellors. "Higher education, regardless of subject, also provides graduates with a range of skills such as the ability to think critically and to analyse and present evidence."
Today's results will be followed by a scramble by universities to sign up students - now the Government has allowed them to expand their numbers provided they take in students with at least one A grade pass and two B's. This has led to fears there will be fewer places for those with three B's or lower.  "They could well be squeezed out and they might be very good students," said Mr Lightman. "There's a very, very small gap between one grade and another. B grades are still very good grades."
Case histories
The graduate...
Kimberley Devonshire, 25, recently graduated from Goldsmiths University with a 2:1 in Music. For three years before university she ran private piano and singing lessons, before deciding to pursue her dream of being a performer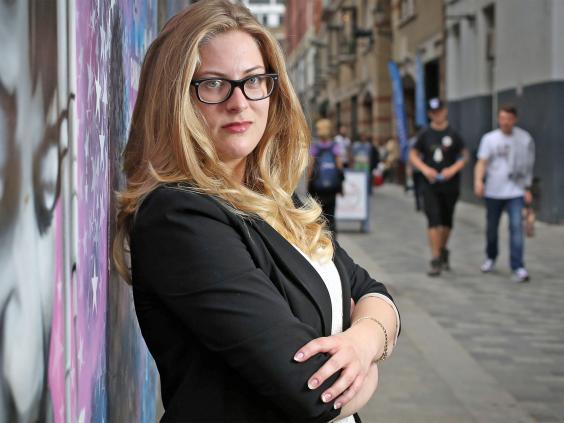 I don't regret doing my degree because I had an amazing time, but sometimes I can't help but wonder if I'd stayed in teaching I'd at least be earning money.
I want to be a performer and looking back there probably were ways I could have done it without spending money on the degree.
I'm now deciding whether to do a job I want, or to widen the net and search for any kind of job. It looks like I'm going to have to do some kind of unpaid internship but at 25 I don't want to be working for free.
"I hadn't considered an apprenticeship to be honest. This may sound snobby but I've always been considered quite academic. I don't know whether you can find apprenticeships in performance so for me that wasn't really an option."
... and the apprentice
Tamara Hassan, 19, decided she'd rather learn on the job than in the classroom. Ten months ago she started an apprenticeship with the customer service team at notgoingtouni.com. She's now hoping to get a full-time job with the company.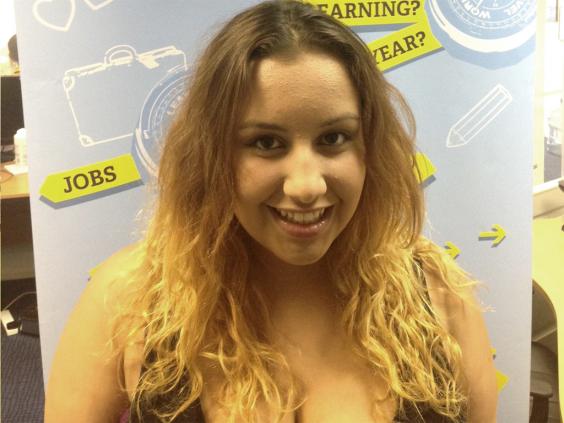 I knew I didn't want to spend another four years of my life in education, I'd rather be learning from experience and getting paid to do it.
I'd always planned to go to university. It was what I'd been told I should do. To be honest, I thought apprenticeships were just about plumbing.
On my first day the company set me up with a laptop and an email address and that was that. They talked me through how the site worked and gradually I started my own campaigns. Colleagues treated me like everyone else in the office.
It would be nice to meet new friends at university, but I find working in customer service means I get to speak to people all day. Plus, I earn enough money to visit my friends at their universities."
Learing on the job: What's on offer
Accountancy firm EY (formerly Ernst & Young) was swamped with applicants for the 80 places on its school-leaver training programme this September.
They were up 25 per cent from last year and, as a result, the firm is offering 150 places next year.
Under the scheme, students earn a professional salary while studying for a professional qualification over a five-year period.
Applicants must have grade  B or higher in GCSE maths and English plus at least 300 A-level points (the equivalent to three B grades).
Law firms in Greater Manchester have combined to offer 80  paralegal apprenticeships to school-leavers – offering them a £12,000-a-year salary while they train for a career in the law at the same time.
The firms are recruiting applicants expected to get top-grade A-level passes today (three B grades is the minimum to succeed) and who are put off going to university by the extra cost that is involved.
The apprenticeship is run in conjunction with Manchester Metropolitan University and offers applicants a different route to becoming a solicitor.
According to the National Apprenticeship Service, there are around 20,000 apprenticeships on offer today.
Firms recruiting apprentices straight from school include Procter and Gamble, Unilever, Grayling PR, Vodafone, Universal Balancing, Siemens, BT, Quatro PR and Warren Services.
Jobs include engineering, IT, public relations, accounting, business and administration.
PwC, the professional services firm, received 36,000 applications for the 1,700 places on its student programmes. It is offering 120 higher apprenticeship places for school-leavers and almost 500 paid internships with the firm.
PwC was the first to offer an accelerated route to accountancy qualifications – paying students  for around 12 months of work experience as part of their degree course.
Birkbeck College, University of London, is offering night courses to help students study for a degree while holding down a full-time job during the day.
Richard Garner