A former university student has had his entire loan debt of $32,000 (£20,600) cleared – thanks to a gaming app.
Kevin Foster graduated from Manhattan Christian College in Kansas with a BA in cross-cultural studies three years ago and, like many other young grads, was stressed and struggling to pay-off his graduate debt.
He found his days beginning at 5am, as he worked three jobs to free himself from the sum, in the kitchen at the university, an assistant in a classroom for children with learning challenges, and also at a local care home's restaurant.
But after signing-up to a new 'gamified crowd-funding' app called Givling, Kevin received the news any graduate here in the UK would long to hear: that all of his loan debt would be taken care of.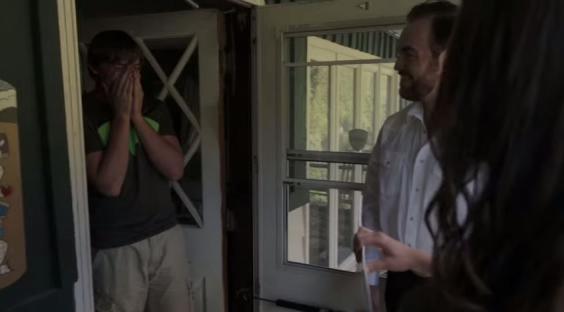 Having only launched less than two years ago, people with student loan debt sign-up to Givling and are placed in a queue, based on the time and date of their registration, to have their debts paid.
The upside is these students don't have to play any games in order to be eligible for a loan repayment.
Separately, though, trivia-gamers sign-up and are placed into teams of three at random. The team then answers true-or-false questions in order to collect points and the highest-scoring one is then eligible for a $4m (£2.6m) prize.
As well as this, there are also smaller daily prize amounts to be snapped-up.
Givling costs just $0.50 (32p) to play a round and an additional $0.30 (19p) goes towards a transaction fee with gamers receiving one free game per day.
Having signed-up and been placed in the queue, the young grad didn't have much hope he would get anywhere with it – until the Givling team showed-up on the doorstep on his parents' house in Montana – with a cheque in tow for $32,000.
Watch the moment the Givling team changed one graduate's life:
Speaking with Business Insider, the graduate said he started "freaking out" and, looking back at the amount of debt he left with from studying, added: "Was 32,000 of debt worth life experience? Probably not."
Givling was started by Lizbeth Pratt who was forced to declare bankruptcy shortly after graduating loan-free from Stanford University because of "a swindle" by the manager of the business she worked at.
Having later heard Congress had passed a law forbidding student debt holders from declaring bankruptcy, Ms Pratt – along with three friends – invest her savings in finding the solution – and that's when Givling was established.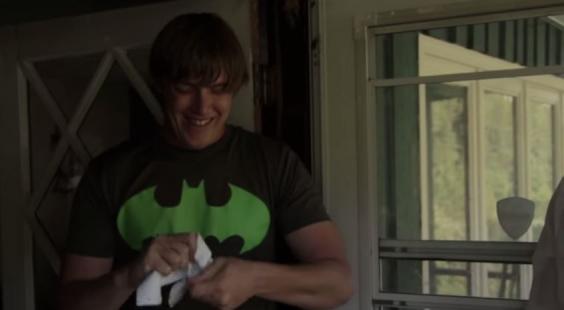 "Donald Trump, I, gamblers, the manager that swindled me – we all declared bankruptcy.
"How could it be against the law for a student loan holder to declare bankruptcy, simply because he/she bought into the American dream of a college education?" she says on the Givling website.
Having had a tough time trying to get Givling to take-off, Ms Pratt added: "We no longer have to convince people that Givling works – people are playing, winning, and funding.
"Givling has exceeded expectations and we're confident we'll hit critical mass soon after launching our mobile phone app."
Currently, Givling has been authorised in 27 states throughout the US and the mobile phone app will be available by the end of this year.
Reuse content