New research, conducted by Which?, shows that 72 per cent of grandparents are backing young people financially through university, with 95 per cent of parents contributing cash to their child.
Whilst news that parents are laying out an average of £363 to support children through their studies may be of little surprise, the level of dependency that students have on British pensioners is "outrageous," says National Union of Students Vice President, Shelly Asquith.
Pensioners across the United Kingdom are coughing up an average of £146 a month to help cover their grandchildren's student expenses. The money is spent on "living expenses, gadgets, products, travel and accommodation," according to Which?.
This research comes just days after the Government announced in last week's budget that maintenance grants from the lowest income families will be scrapped, instead being replaced with another loan to already debt burden students. The new system will see loans of £8,200 become available to the poorest students, with critics arguing this is a serious threat to social mobility.
Over 900,000 students have received maintenance grants every year for the past four academic years.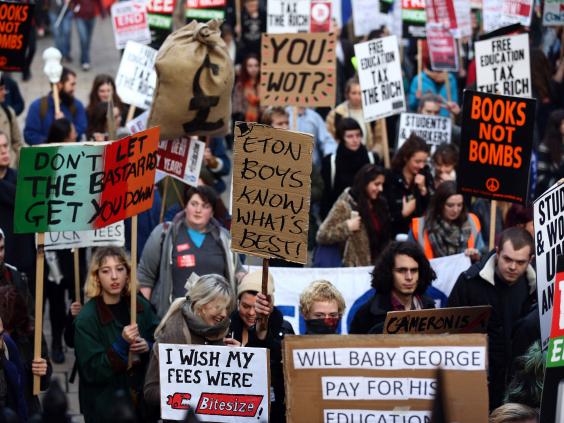 Shelly Asquith, NUS Vice President for Welfare, told The Independent:
"This is even more evidence that the student funding system is not fit for purpose, and shows students and their families are bearing the brunt of a cost of living crisis."
The findings from Which? found more than a third (35%) of those surveyed had children or grandchild who could not afford to go to university without their help.
Asquith continued: "We mustn't forget - not all students have families who can subsidise them: we've already seen a drop in the number of working class and mature students accessing higher education since fees went up. With every hit to funding, the Government is closing education off to an elite."
The Independent has approached the Department for Business, Innovation and Skills for comment.
Reuse content