The fight against crime doesn't always start on the front line with police officers or members of the security services. It can begin much earlier, with universities developing tools and techniques to help future crime fighters before they even enter the profession.
Some of that training is hands on. Students on the police pathway of Nottingham Trent University's BA in criminology (policing) serve as special constables with Nottinghamshire Police, gaining a head start in their careers. "By the end of their degree, they have completed much of what is required to enter a police force," explains head of sociology Dr Jason Pandya-Wood.
Students at Lancaster University, meanwhile, work with police on research topics that have included tackling antisocial behaviour and domestic cannabis farms. Some have gone on to present their findings to chief constables and Home Office researchers; others, like graduate Katie Peal, have been inspired to join the service themselves. "The opportunity has given me a wealth of knowledge and experience," she says.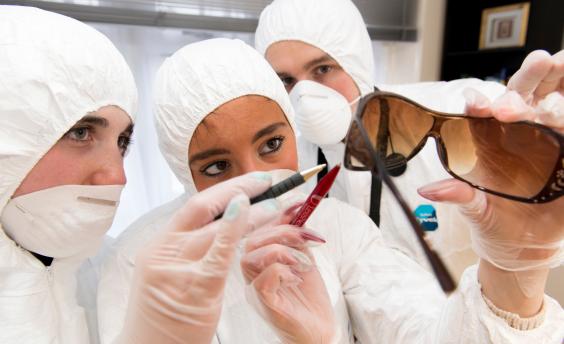 State-of-the-art facilities also contribute. The University of Central Lancashire's Hydra/Minerva training simulator helps students learn to manage major incidents, from plane crashes to missing person searches. "Simulated facilities allow us to build on theoretical knowledge in real-world environments," says David Mallaby, principal lecturer and academic lead in policing. "It ensures that students experience a crisis situation and are able to learn from it in a safe environment."
Elsewhere, universities bring their research expertise to forensics: Sheffield Hallam University has been pioneering new fingerprinting techniques, while Derby University's mock crime scene "house" has been used to investigate new ways of training sniffer dogs as well as exposing students to a lifelike scenario. "It gives me hands-on experience of what it's actually like to process a crime scene," says forensic science student Alison Caudy.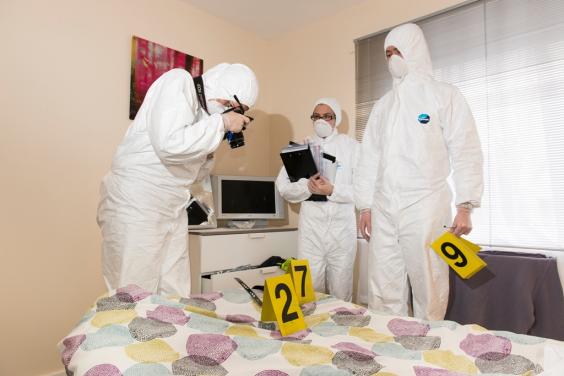 Universities are also helping the next generation look ahead. At Birmingham City University, senior criminology lecturer Imran Awan's students consider terrorism theory and the motivation behind terrorist acts. "We also get them to think about what might be the next big incident," says Awan. Cybercrime is a major threat, with terror groups such as Isis turning to social media as a tool – they even, briefly, had an Android app designed to share information about their activities. All the more reason to be prepared, Awan concludes. "The fact that a group was using this kind of technology shows that we live in a new age. We need to be aware of the challenges facing us."
READ MORE
How researchers are set to leave their marks on solving crime
University researchers have developed a new way of identifying substances in fingermarks left at crime scenes, which has the potential to be a key weapon for detectives attempting to bring criminals to justice.
Read more...
Reuse content