In 1905, the City of Sheffield Training College admitted its first 90 teacher training students to its base in what is now part of Sheffield Hallam's Collegiate Crescent campus.
110 years later, the University still has a thriving teacher education department, with more than 700 trainee teachers graduating every year.
Next year the Sheffield Institute of Education, which includes the University's teacher education provision, will move into a £30m new building on Charles Street in the city centre, demonstrating the University's commitment to continuing its history of being a leading provider of trained teachers.
Professor Samantha Twiselton, director of the newly-created institute, says: "As the largest teacher training provider in the region, and one of the largest in the country, each year many of our 700 teaching graduates stay on in the region to teach in our schools.
"Universities like Sheffield Hallam have a critical role to play in partnership with local schools in the education of teachers. We will continue to work with them to evolve good practice and grow student numbers."
However Twiselton acknowledges there are challenges ahead, especially with a shortage of maths and science teachers and a number of different routes into teaching that some commentators say causes confusion amongst would-be teachers.
"There are undoubtedly issues," Twiselton says. "Both in terms of the areas of the country where teachers are in short supply, and in terms of shortages in the subjects they teach, which can only be resolved at a national policy level.
"Firstly, the government's current approach to funding and allocating school-based training places on an annual basis means that universities cannot plan as well as we would wish to develop our partnerships and retain the academic expertise over the long term which would make these partnerships successful.
"Secondly, while we are already working to design new teacher training programmes to create specialist teachers in under-recruited areas such as special needs, more needs to be done to attract and retain teachers in shortage subject areas at a national level.
"Finally, the traditional university-based PGCE has been supplemented by school-based schemes such as School Direct and Teach First."
"With so many routes into teaching available, we adopt an innovative approach that means the teachers of tomorrow can choose the path that best suits them and their own circumstances."
Regular 'Routes into Teaching' events are held at the university and provide a chance for students to consider the varied options available; the next will be held on 19 September. At the events prospective students can hear from graduates, academics and representatives from partner schools.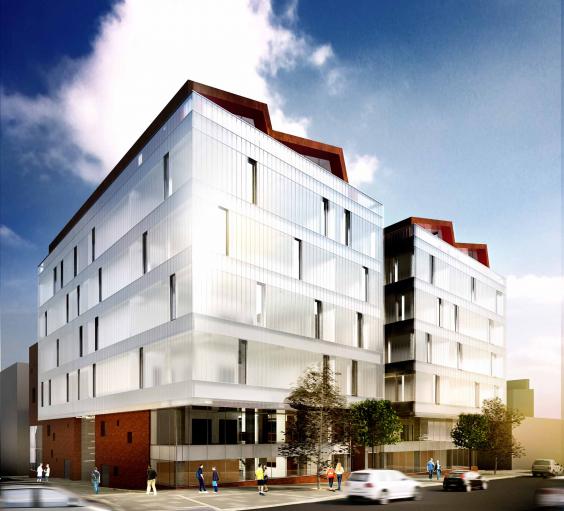 One of the routes is the Teach First in Yorkshire and the Humber programme, which combines intensive working, studying and qualifying as a teacher with leadership development, and is a major success story in teacher education. High-flying graduates are placed in challenging primary and secondary schools in some of the most deprived areas of the region for a minimum two-year placement.
Five years since offering the programme, the University's provision has expanded from its original intake of 42 and it expects to work with around 200 participants in 2015.
The School Direct programme is for graduates who want to be part of a school team from day one. It allows students to apply to train for a PGCE and Qualified Teacher Status (QTS) in a school or cluster of schools. All the training is delivered in partnership with the University.
Sheffield Hallam was the first university in Yorkshire and the Humber to offer a PGCE Primary PE Specialist with qualified teacher status (QTS) - after the government recently pledged funding of £150m to improve PE lessons for Key Stage one and two pupils, with schools getting £9,000 each to develop better quality provision.
The programme, with 19 students on its first cohort and more expected in September, has seen a former professional footballer and a qualified acrobat enrol so that they can apply their physical education experience into primary school teaching.
Jamie Price, assistant manager for Bradford Park Avenue football club and former Doncaster Rovers full-back, said: "'For us to be taught how to produce specialist PE teaching for children that will hopefully excite, intrigue and instil positive habits towards exercise, eating healthily and participating in sport is such an exciting opportunity.
"Early positive experiences in PE are vital for longevity of participation and specialist courses like this one are the foundation of the long term target. Children will grow up with a better understanding of the benefits that sport brings physically, psychologically and socially."
Reuse content