Canterbury is the birthplace of Christopher Marlowe, murder site of Thomas Becket and home to the Archbishop - along with well over 30,000 students across the city's four universities (The University of Kent, Canterbury Christchurch University, the University College for the Creative Arts and The Girne American Uniiversity). This popular tourist destination in Kent is also a student haven with its bars, restaurants, attractions and a truly exquisite cathedral to graduate in.
What's the big draw?
Living in Canterbury is like living in a medieval settlement – it is the home and setting for the tales of Chaucer after all! Its picturesque cobbled streets filled with independent coffee houses and tea rooms and its beautiful gardens that surround the River Stour are great places to study or socialise while the immense Westgate Towers, Canterbury Cathedral and even what's left of the public bath houses which can be found in the basement of Waterstone's are a must-see. Whitstable Beach is just a ten-minute bus ride away (you HAVE to get a portion of fish and chips from the Seven Seas Fish Bar!) and a high-speed train can get you to London in under an hour.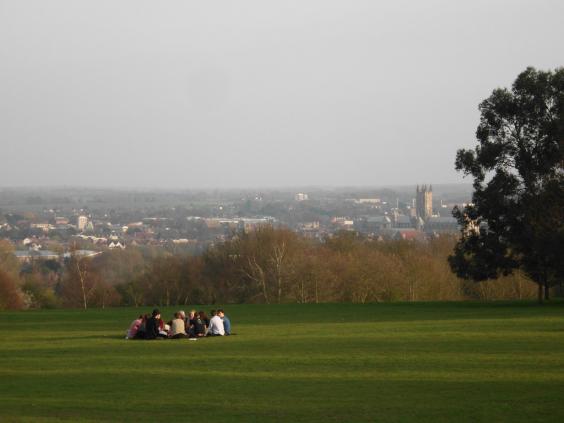 What's the night-life like? (gigs, bars, clubs)
With a large percentage of its residents being students, Canterbury is littered with clubs, bars and events for all occasions. The two major clubs, Club Chemistry and Chill Nightclub are open at least four nights a week, as is the University of Kent's very own campus nightclub The Venue. For a more sociable setting, students like to venture to The Ballroom or Alberrys which often host events for university societies and pride themselves with live music. The students' choice for favourite pub would without a doubt be The Penny Theatre, which serves good grub at perfect prices exciting quiz nights and all-round good fun. UKC also offer a range of restaurants and cafes on campus while CCCU's The Lounge is a new hot-spot for its local students.
What can you do in the day? (cafes, restaurants, shops and facilities)
Canterbury High Street is filled with all your favourite retail stores and restaurant chains but also prides itself on its independent shops and local produce. Two-star Michelin chef Michael Caines has a restaurant in the luxurious Abode Hotel but just two doors down you'll find the Marlowe's Restaurant for good quality food that's cheap as chips (literally). There are also lots of exciting places to visit (great for taking the family when they come over) from the spectacular Canterbury Cathedral to the Canterbury Heritage Museum (where little ones can learn about Rupert the Bear and Bagpuss)! The city is also home to the recently refurbished Marlowe Theatre which has seen big names in comedy and music over the years and is famous for its top standard pantomimes.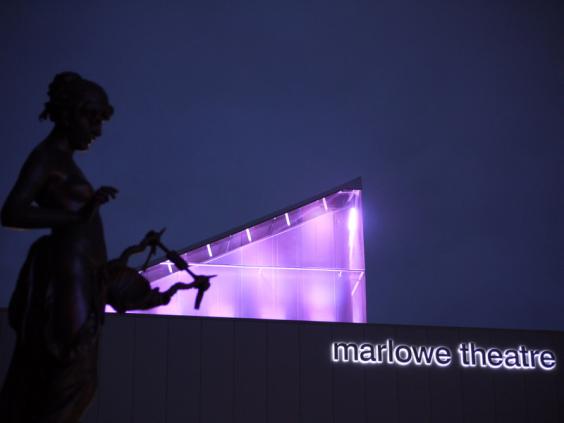 Where's the best place for non-millionaires to live?
Student central for Kent students that are not living on campus is Hales Place, commonly referred to as Hell's Place, more often by the local residents than the students themselves. For a quieter, less rowdy but slightly more expensive accommodation, UKC students choose to live in the St Dunstan's area. Meanwhile, Canterbury Christchurch students on the other hand are spread out all over the city from the nearby but affordable Wincheap to the old New and Old Dover Road vicinities.
Reuse content