Why go now?
Best known as the home of the International Criminal Court, the spotlight is on art this year in the Netherlands' third largest city. Along with 17 other locations around the country, The Hague will be celebrating the 100th anniversary of De Stijl ('The Style'), a Dutch artistic movement, throughout 2017. Two major exhibitions featuring the colourful work of Piet Mondrian, the art movement's most famous exponent, are taking place at the Gemeentemuseum (1) between now and the end of September: "Piet Mondrian and Bart van der Leck: Inventing a New Art" (until 21 May) and "The Discovery of Mondrian" (3 June to 24 September). However, this attractive city, also the seat of the Dutch parliament, has plenty to offer fans of Old Dutch Masters and Art Nouveau too. 
Get your bearings
The city centre is about 10 minutes' walk west of Den Haag (The Hague) Centraal train station (2). En route you'll pass the white, high-rise City Hall, at Spui 68, which is where the tourist office is located (3) (00 31 70 361 8860; denhaag.com). Opening hours are Monday 12-8pm, Tuesday to Friday 10am-8pm, weekends 10am-5pm. North of here is the Binnenhof (4), home to the Dutch parliament, and the Mauritshuis art gallery (5). Just west of the Mauritshuis you'll find the main shopping area – on and around Hoogstraat (6) – and the hip Hofkwartier area. To the north of the shopping area you'll find the Noordeinde Palace (7), the offices of the royal family. The Gemeentemuseum is about three kilometres north-west of the centre.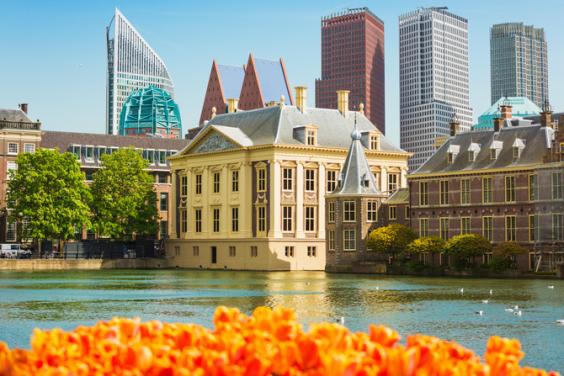 Day one
Take a hike
The Hague has plenty to interest art lovers as they stroll around the city. One of the city's best Art Nouveau houses can be found at Smidswater 26 (8), just north of the Binnenhof (4) – it's private, and you can't go in, but don't miss the cat-shaped letterbox. For more of the same, a self-guided walking tour, "Art Nouveau in The Hague", can be picked up at the tourist office for €2.50. A seven-minute walk south west of here, there's a cluster of exquisite galleries around the Hofvijver lake (9). For an offbeat experience, try Escher in Het Paleis at Lange Voorhout 74 (10) (00 31 70 427 7730; escherinhetpaleis.nl), a permanent exhibition of mind-expanding works by early 20th century graphic artist MC Escher, housed in a former royal palace dating from the 1760s. Entrance is €9.50.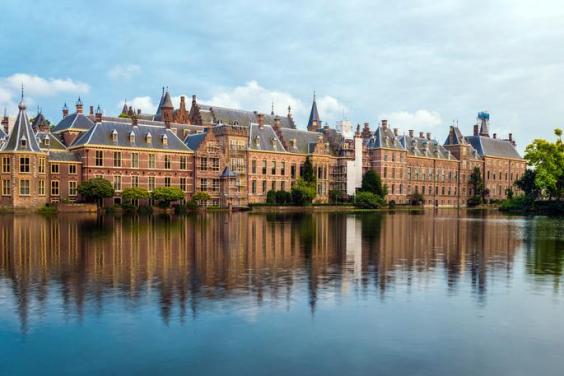 The Museum Bredius at Lange Vijverberg 14 (11) (00 31 70 362 0729; museumbredius.nl), five minutes' walk away, offers visitors the opportunity to see a one-time private collection of quality Dutch paintings, as well as silverwork and porcelain as it would have originally looked in a townhouse setting. Entry is €6. Finish up at the Mauritshuis (5) at Plein 29 (00 31 70 302 3456; mauritshuis.nl), just on the other side of the lake, which has a world-class collection of Dutch Golden Age paintings, including Vermeer's Girl with a Pearl Earring. Entry is €14. 
Lunch on the run
There's been a recent trend in The Hague for Michelin-starred chefs opening chip shops, where the fries are made with top quality potatoes. Friet District, a 10-minute stroll west at Prinsenstraat 73 (12) (00 31 70 889 1113; frietdistrict.nl), is owned by Niven Kunz of Restaurant Niven in Rijswijk. It offers trays from €3 and you can opt to eat in or take away – the garden of the Noordeinde Palace (7) is a short walk north, and it's free to go in.
Window shopping
Friet District is right in the middle of the Hofkwartier, one of the oldest parts of the city and now the hippest place for shopping (and drinking). Concept stores with in-house cafés are all the rage in the Netherlands right now – one of the best in town is LISTed at Molenstraat 36 (13) (00 31 70 737 0577; listed-thestore.com), which sells little-known fashion brands, artworks, books and accessories. On the opposite side of the street at Molenstraat 39 is Episode (14) (00 31 70 449 2882; episode.eu), a vintage store with an ethical outlook stocking quirky items and big brands.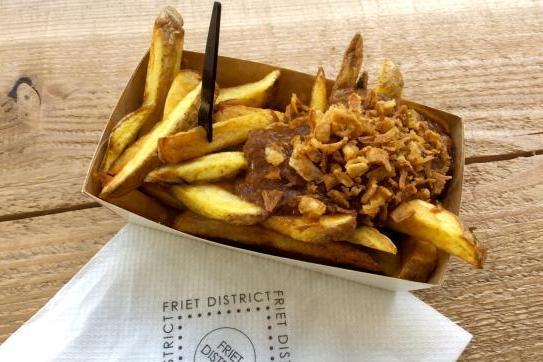 An aperitif
A fun place to start the evening is at Huppel the Pub at Oude Molstraat 21 (15) (00 31 70 360 9113; dehuppel.nl). It's a "brown café" – a traditional Dutch pub with smoke-stained, dark wood interiors – famous for stocking 150 types of single malt whisky. There are also eight rotating taps, usually including the café's own brew, HuppALE, and 60 kinds of bottled beer. The accompanying rock music's pretty good, too.
Dinner with locals
Although The Hague has its own Chinatown on and around Wagenstraat, the best Asian restaurant in the city can be found at Prinsenstraat 33, where Michelin-starred HanTing Cuisine (16) (00 31 70 362 0828; hantingcuisine.nl) serves Chinese-French fusion dishes starting at an astonishingly reasonable €37 for three courses (though that doesn't include dessert). For something completely different, Instock at Buitenhof 36 (17) (00 31 70 412 6192; instock.nl) offers a €27 three-course dinner made with leftover supermarket products.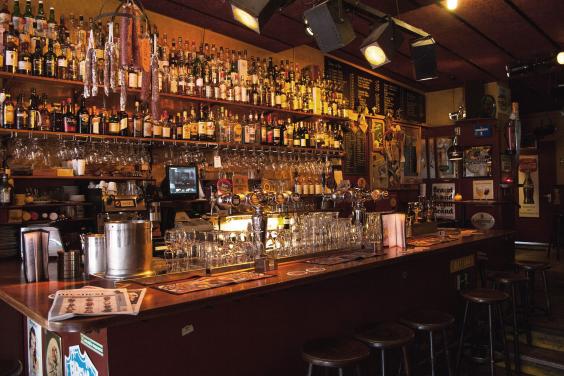 Day two
Take a ride
The Hague has an efficient bus and tram system that takes you well beyond the city centre. One journey costs €3.50 or a day ticket costs €6.50. From the Centrum stop (18), Tram 1 whizzes passengers to the seaside resort of Scheveningen, about five kilometres to the north, in under 20 minutes. Here you can enjoy a bracing walk along the promenade, stopping to check out the shops on the renovated pier (19) (00 31 6 10 38 68 59; pier.nl) or take a 20-minute ride on the 40-metre Ferris wheel (20) (00 31 880 22 33 33; skyviewdepier.nl) for €9. 
Out to brunch
From the Scheveningen Slag stop by the pier (21), hop on Bus 22 (direction Oude Waals or Duinzigt) and alight at Badhuisweg. It's a two-minute walk south to Yon at Badhuisweg 191 (22) (00 31 70 352 3485; yonscheveningen.nl), a stylish contemporary café where you can enjoy an excellent-value buffet brunch, featuring the likes of cold meats, scrambled eggs and pastries, with coffee or tea and a glass of Prosecco for €9.95 (11am-2pm; booking advised).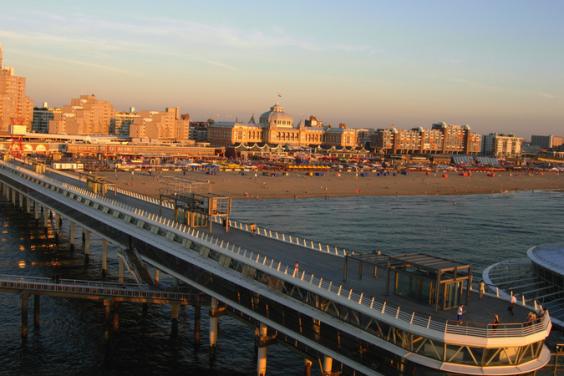 A walk in the park
Head west from the café, cross the canal and enter the Scheveningse Bosjes, or Scheveningen Woods, a park in a medieval forest. The main attraction here is Madurodam  at George Maduroplein 1 (23) (00 31 70 416 2400; madurodam.nl), a model village featuring replicas of famous Dutch cities and sights. Entry is €14. The northern part of the park has a lake and some war memorials, while the south is dense with trees. It takes about 25 minutes to cross from east to west on foot and you'll exit by the World Forum conference centre on Johan de Wittlaan (24).
A cultural afternoon
This year is all about the Gemeentemuseum (1) (00 31 70 338 1111; gemeentemuseum.nl), which has the world's largest collection of works by Piet Mondrian. Until 21 May, visitors can catch an exhibition on the origins of the De Stijl art movement entitled, "Piet Mondrian and Bart van der Leck – Inventing a new art". It looks at how the two artists developed the now instantly recognisable red, blue and yellow blocks with black lines. The star show is "The Discovery of Mondrian" from 3 June to 24 September, when all 300 of his works will go on display together for the first time including his final, unfinished painting Victory Boogie-Woogie. Running alongside it from 10 June to 17 September, "Architecture and Interiors – The desire for style" will explore the work of designers including Gerrit Rietveld. Entry is €14.50. Pick up some Mondrian-inspired socks in the museum shop on the way out before catching Tram 16 (direction Dorpskade) back to the centre.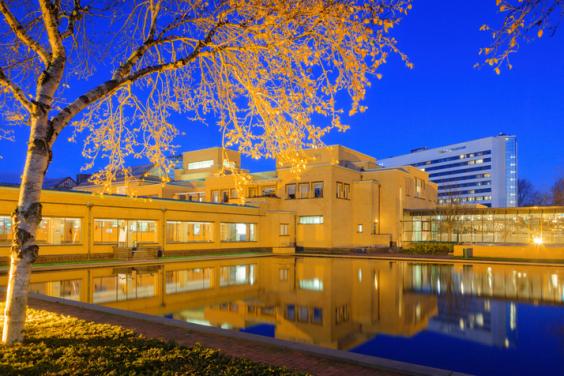 Travel essentials
Getting there
The only airlines flying direct from the UK to Rotterdam The Hague Airport (25) (rotterdamthehagueairport.nl) are British Airways (britishairways.com) and Cityjet (cityjet.com), both from London City Airport. But Amsterdam Schiphol is only 28 minutes away from The Hague by train, and has better links with the UK than anywhere else on the planet, with connections from two dozen airports ranging from Exeter to Inverness. The main carriers are KLM (klm.com), easyJet (easyJet.com) and Flybe (flybe.com).
Alternatively, The Hague is easily reached by train from London. Take the Eurostar (eurostar.com) from St Pancras and change at either Lille or Brussels and then again at Rotterdam – the journey takes around four and a half hours, and fares start from £122 from Voyages-SNCF (voyages-sncf.com).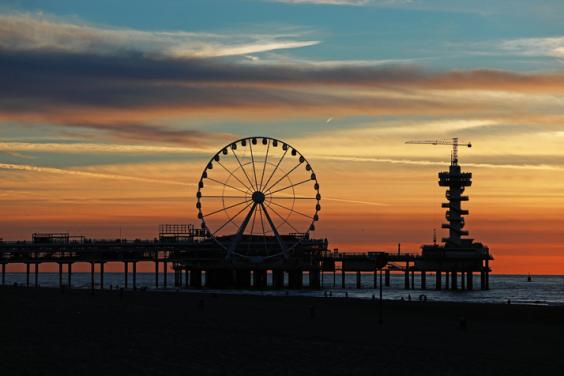 Staying there
Opened in 2010, the austere façade of the five-star Hilton The Hague (26) (00 31 70 710 7000; hilton.com) conceals 195 contemporary rooms, a Dutch-French restaurant and an upmarket cocktail bar. Doubles from €159, room only.
Housed in a former royal palace, De Salon (27) (00 31 70 221 0882; salondenhaag.nl), which opened last year, is a boutique B&B with just three spacious suites furnished with designer accessories. Breakfast is served in the refined tearoom on the ground floor. Doubles from €125, B&B.
A super-cool hostel-cum-hotel for short or long stays, The Student Hotel (28) (00 31 70 762 1000; thestudenthotel.com/the-hague) has minimalist rooms and a good range of facilities including a games area, bar-restaurant, gym and a co-working space. Doubles from €69, room only.
Reuse content