Watching the world drift by has never been more popular: 2014 has been an extremely busy year for river cruising, with more than 30 new ships taking to the water.
Almost half of those belong to Viking River Cruises, whose newest route takes in the fertile French territory of the Bordeaux winelands aboard the Viking Forseti.
As I boarded the new vessel at Bordeaux, I was astonished at how far river cruising has come. Just a decade ago you could feel every rattle and shake in a cabin essentially unchanged in format since the turn of the last century.
But in ships like the Viking Forseti, portholes have given way to balconies and you can barely tell if you are moving. But move we did. As we set off, I joined the other 190 passengers in the lounge to meet the ship's 50 crew, from housekeepers and sailors to the pianist and sommelier.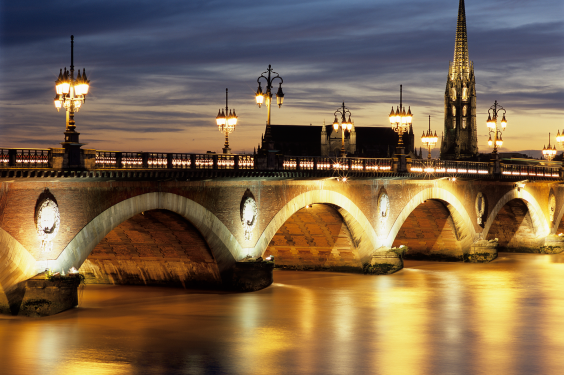 The biggest cheer was reserved for head chef Magalie Kaufling. After all, if you're going to explore the world's most celebrated wine region, you expect food to match. We weren't disappointed. Magalie's tomato and strawberry soup was so good that I had to ask for the recipe, and it was followed by a choice of breast of quail or duck à l'orange with truffle- and blue-potato mash; all paired with a different wine.
When I woke the next morning, we were heading north up the Gironde estuary past the Medoc winelands towards Pauillac. Our first excursion was to visit a handful of the 8,500 châteaux in the region. There were several tastings, before we finished at Château Kirwan for dinner. The ship's crew had arrived to serve us a five-course meal with each dish paired with the château's wine dating back to 1981, introduced by Kirwan's owner.
My companions were predominantly American, with British, Canadians and Antipodeans making up the roll call.
It is the US market that has led to the boom in luxury river cruising, particularly away from the classic Rhine and Danube routes. A Bordeaux cruise can't rival those for scenery, cities, culture or distance – in a week, we sailed 300km, compared to 900km on the Danube. But, for a relaxed exploration of Bordeaux's wines in the summer heat, it's ideal.
At Blaye, we wandered around the 17th-century citadel built as a defence against invasion. Libourne, named after the Englishman Sir Roger de Leybourne, was our next stop, with a tour of the bustling market followed by a trip to the wine capital of St-Emilion. Each day, there are one or two guided excursions at no extra charge, as well as optional paid-for tours to go truffle-hunting or cognac blending.
I gave the extra excursion to Château Siaurac a miss – but kicked myself later. The day before, Robert Parker – the world's most influential wine critic – had visited. It was clear his hosts, Aline and Paul Rothschild, had opened every possible exquisite bottle for him to sip.
So, instead of the advertised three wines to sample, the Rothschilds produced bottle after bottle of vintage wine, calling out: "Anyone born in 1959?" To which our youthful tour guides, having divined how the game worked, cried out "yes".
Instead, I enjoyed lunch outdoors on the boat, before we sailed back down the Dordogne and up the other river that feeds the Gironde, the Garonne. These are difficult waterways to navigate, which is one reason that Viking and rival operator Uniworld started cruising them only this year.
The mascaret is a wave akin to the Severn bore that is big enough to surf in late summer. As a result, the ship had to slip her moorings each day, because  the surge is strong enough to snap ropes. At 135 metres long, with cabins on three decks, the Forseti is far bigger than any other vessel on the river. She dwarfs the older, more modest two-deck boats run by French operator CroisiEurope, formerly the only pleasure cruisers on the river.
In Cadillac, we embarked for an excursion to Sauternes and a chance to taste some of its famous dessert wines – a fitting climax as we were approaching the end of the cruise. 
If we had been on a boat a quarter of Forseti's length we could have carried on up the Canal du Midi all the way to Toulouse and, then, on to the Mediterranean. Having got into the pace of river life I was already fearing withdrawal symptoms, as I watched the swallows swoop low in the languid heat across the water from my balcony.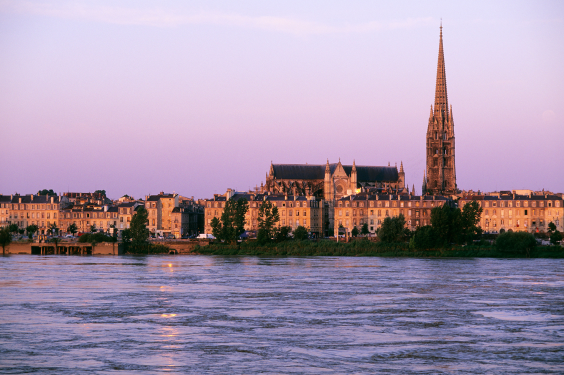 But back we went, down the Garonne, past the fishermen's cottages, with their crayfish nets slung outside, heading into the sunset and back to Bordeaux, which felt like a second home by now. Until recently a faded port, it has been transformed under its mayor Alain Juppé, the former prime minister of France, with its sleek trams running on grassed lines and the limestone of its once grey façades gleaming again, in what has been an astonishing 10-year makeover.
Rather like river cruising, it seems.
Getting there
Colin Nicholson travelled courtesy of Viking Cruises (020 8780 7900; vikingcruises.co.uk), which offers the eight-day Heart of Bordeaux itinerary from £1,295pp, staying in an E-grade cabin, based on two people sharing.
The price includes return economy flights, meals on board, wine, beer and soft drinks with lunch and dinner, five guided tours and transfers.
Reuse content