A Texas hotel has gone out of their way to provide excellent customer service to one guest.
Upon check-in at Hotel Indigo: San Antonio-Riverwalk, Sarah Kovacs Grzywacz received what she thought to be an automated text which asked if she needed anything during her stay. Grzywacz, who was in the area for a business conference, decided to have a bit of fun with the system.
First requesting a photo of Nicholas Cage in the film Con Air, Grzywacz received a message, "It would be our pleasure to assist you". Assuming it was an auto-generated message, she went about her day as normal. However, when she returned at 6pm, her request had been delivered with the note "Sweet Dreams! Enjoy".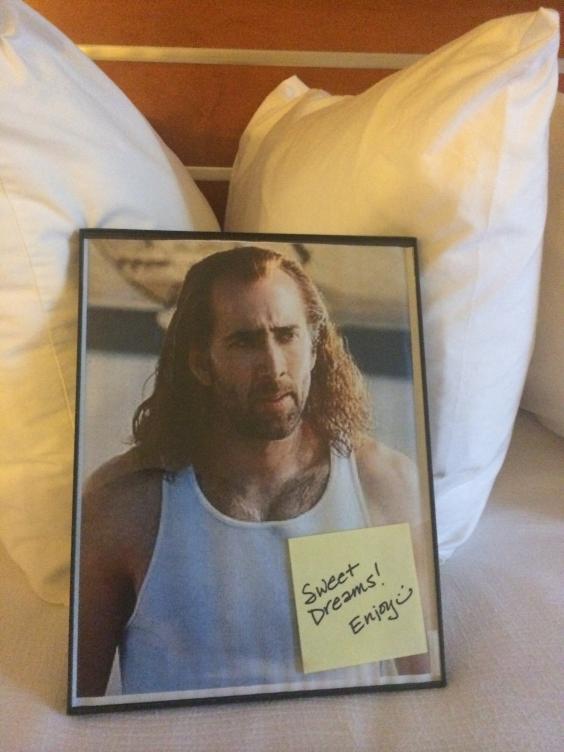 Amused by their cooperation, Grzywacz made further requests for images of the actor in Moonstruck and 8MM to be attached to her mirror and television screen respectively. When the first image did not arrive at 6pm as requested, Ms Grzywacz expressed her disappointment. Apologising, the hotel staff sent the image up with a note saying "Sorry I'm late - Nick" stuck on.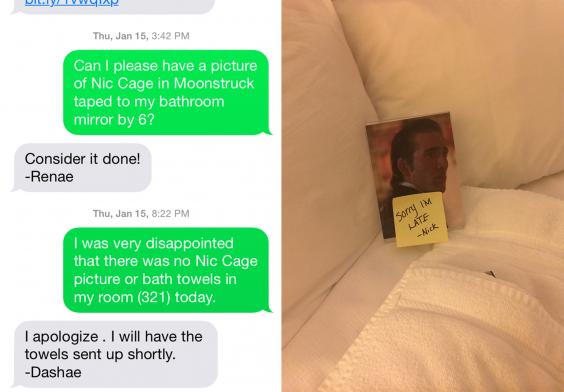 Ms Grzywacz was then asked if she could rate the hotel from 1-5 (5 being excellent), and unsurprisingly, she responded with a 5.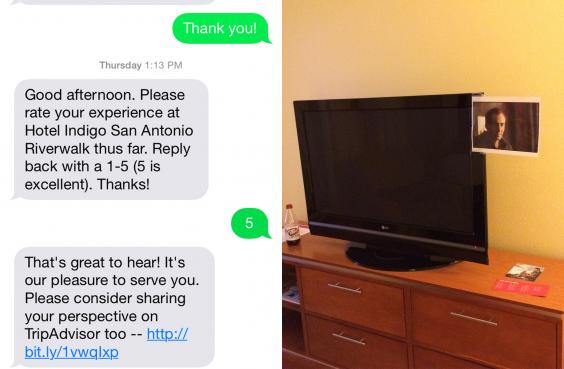 After uploading the screenshots of the texts to photo-sharing website Imgur, they have since gone viral.
Reuse content