Three tiers of sandwiches, scones and a few cakes? A lovely treat, but the capital proves that afternoon tea can be so much more, with not just added fizz but gluten-free options, couture-inspired delicacies, innovative breads and even sky-high views. So pull up a chair and tuck in to these mouth-watering options.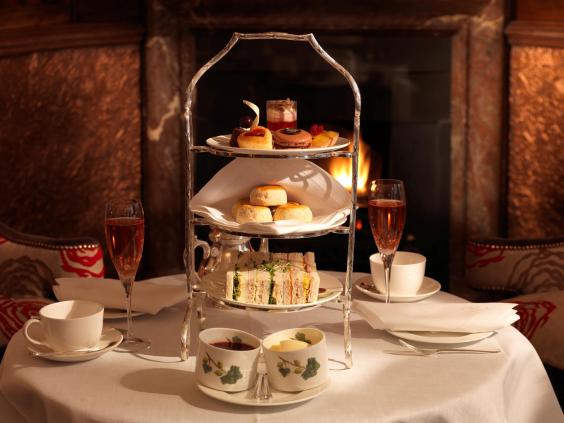 Brown's of Mayfair
The wood-panelled English Tea Room at Brown's – where Queen Victoria used to take her tea - is luxurious and elegant, yet cosy and relaxed. It makes for an intimate afternoon tea with an Old London feel, where you can sit back and enjoy the show tunes from the baby grand. The tables by the fire are our favourite, but there are none that are poorly placed. 
The afternoon tea itself won't disappoint even the most serious tea connoisseur; the hotel has no less than two tea sommeliers and a seasonal menu that is full of delightful goodies. Scones are brought separately after the sandwiches so they stay hot and we defy you to find a tastier strawberry jam in the land. The gluten-free option is impressive and there are also options for dieters.
From £47.50pp (roccofortehotels.com).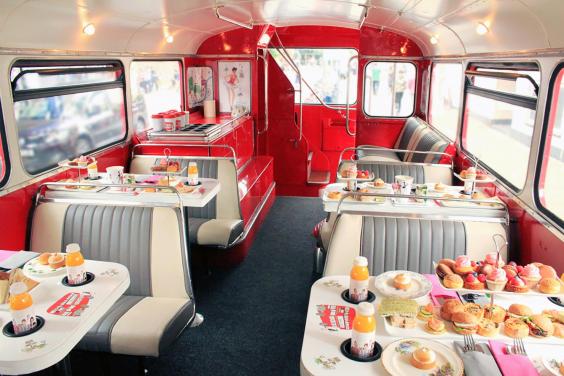 BB Bakery Bus Tour, various areas of central London
Afternoon tea served on a London Routemaster bus might sound gimmicky, not to mention a little precarious. But actually it provides a double whammy of Englishness (that said, the menu is French) and you get to take in some of the capital's landmarks, such as Big Ben and the London Eye, while enjoying a fine feast of goodies. And no, the (excellent) tea doesn't spill.
There's no annoying tour guide, just knowledgeable and friendly serving staff, and a great buzz. The food  includes beautifully fresh sandwiches, quiche, macaroons, cupcakes, lemon meringue pie, strawberries and cream cakes and scones.  There's a separate, and very good, menu for children, too.
£45pp, £35 for children (bbbakery.co.uk)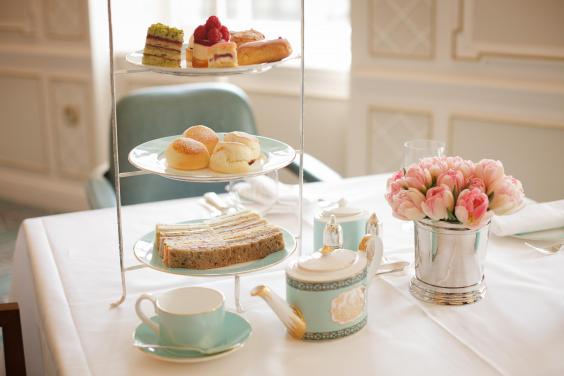 Fortnum and Mason, Piccadilly
Luxury teas are what Fortnum and Mason is most famous for, making this an ideal choice for serious tea buffs, who will particularly love their special single estate tea menu. The staff are knowledgeable and attentive, without being overbearing, and the surroundings are decadent and calm – an oasis from the hustle and bustle of the lower shopping floors. You can have a sweet or savoury afternoon tea, with the food on both menus lovely and fresh and hard to fault. Leave room for the cake carriage.
From £44pp (fortnumandmason.com)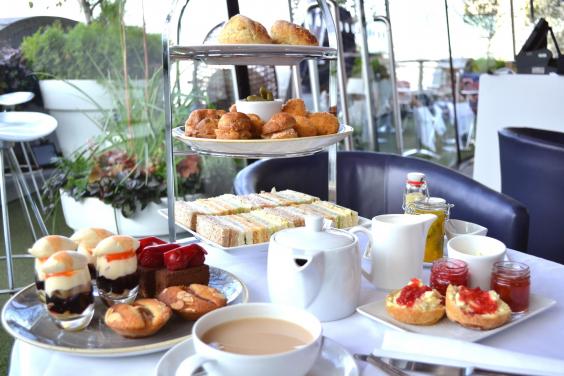 OXO Tower Restaurant, Brasserie and Bar, South Bank
OXO Tower Wharf is one of London's most recognisable buildings and it's another venue where you can enjoy splendid views. We found it formal, but not stuffy, with starchy white tablecloths and leather seats and exceptionally professional staff, who really make this feel like a proper meal. There are finger sandwiches on various breads (including tomato, onion, beetroot and rye) to start, followed by delicious savoury bites such as mini Yorkshire pudding filled with beef and horseradish and smoked salmon scotch quail eggs. Then there are the scones – all plain, without a raisin in sight – and finally the sweet course, including Bakewell tart, orangey Valrhona mananka mousse and rhubarb and lemon posset. Plates are changed for each course – a nice touch.
From £35pp (oxotower.co.uk)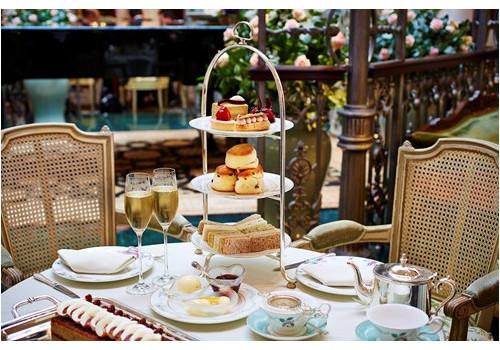 The Savoy, Covent Garden
The Savoy offers a slick service in the decadent setting of the Thames Foyer, with a resident pianist tinkering away in the background. Choose between 27  teas (we were recommended the fabulous Savoy blend) and sweet and savoury menus, both of which include sandwiches so good that you'll have trouble turning down seconds. Our scones came with a choice of lemon curd and clotted cream, alongside melt-in-the-mouth cakes. Staff discreetly ask if it's a special occasion when you arrive, so no need to warn them in advance or pay for a birthday message.
From £50pp (fairmont.com)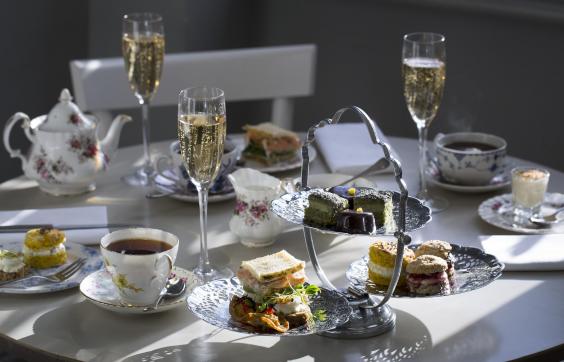 The Modern Pantry, Clarkenwell
There's a  formula to traditional afternoon teas, with many of the tiered offerings looking almost identical. Not so here. The imagination behind Anna Hansen's cuisine makes for an unforgettable array of goodies, such as chia seed bread, truffled pea purée, courgette & mint and rosewater & sour cherry scone, berry and liquorice jam and clotted cream. The teas are all seasonal small-batches from the Lalani & Co collection, each infused at the perfect temperature. With light, airy and simple surroundings and unfussy floral china, as well as a laid back, friendly atmosphere, this is deal for those who find traditional afternoon tea too stuffy.
From £22.50pp (themodernpantry.co.uk)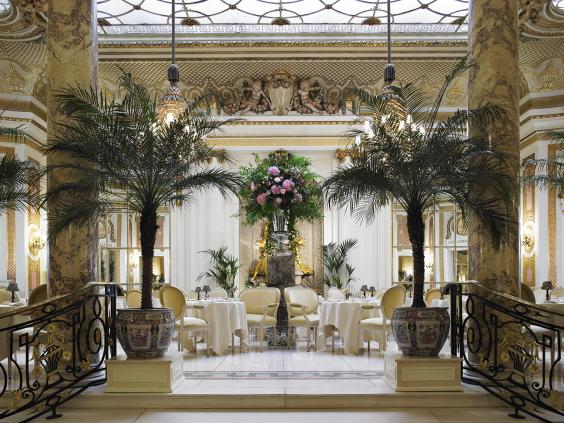 The Ritz, Piccadilly
This hotel has been serving afternoon tea since 1906 and while it changes the cakes and sandwiches regularly, the sense of tradition (and indeed formality) is palpable, making it a particularly popular option among tourists. Expect a real sense of occasion from the moment you walk into the ornate Palm Court, as well as exceptional service, sumptuous delicacies and of course, tea. Be prepared to dress up (jacket and tie for men; sports attire strictly forbidden) and book well ahead. Five sittings a day.
From £50pp (theritzlondon.com)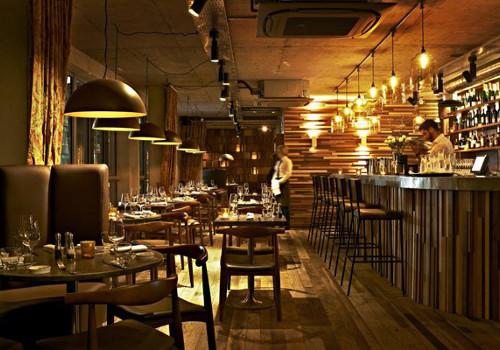 Rabot 1745, Borough Market
We love this cocoa-themed twist on afternoon tea, which includes cacao-infused drinks (including the best hot chocolate you'll ever taste) and treats in the chic surroundings of this popular Borough Market restaurant, owned by the people behind Hotel Chocolat. Think rare beef and white chocolate horseradish sandwiches, scones with cocoa nib butter, brownie banana bread and much, much more. The flavours are delicate and imaginative, never overbearing and the staff are enthusiastic and efficient. The prosecco is excellent too.
From £20pp (hotelchocolat.com)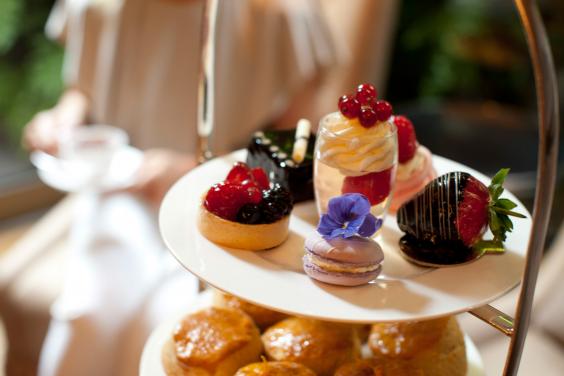 The Athenaeum, Mayfair
No stuffy tea rooms here. Instead, expect a cosy, relaxing and beautifully decorated lounge with comfy sofas and easy chairs, along with coffee tables covered with table cloths for the food, which, by the way, doesn't seem to stop – so much so that we struggled to make room for the specials on the roaming cake trolley. These included a delicious Brazilian chocolate cake that was sadly left unfinished (although do remember the friendly staff are more than happy to box any goodies you want to take home).
From £34.50pp (athenaeumhotel.com)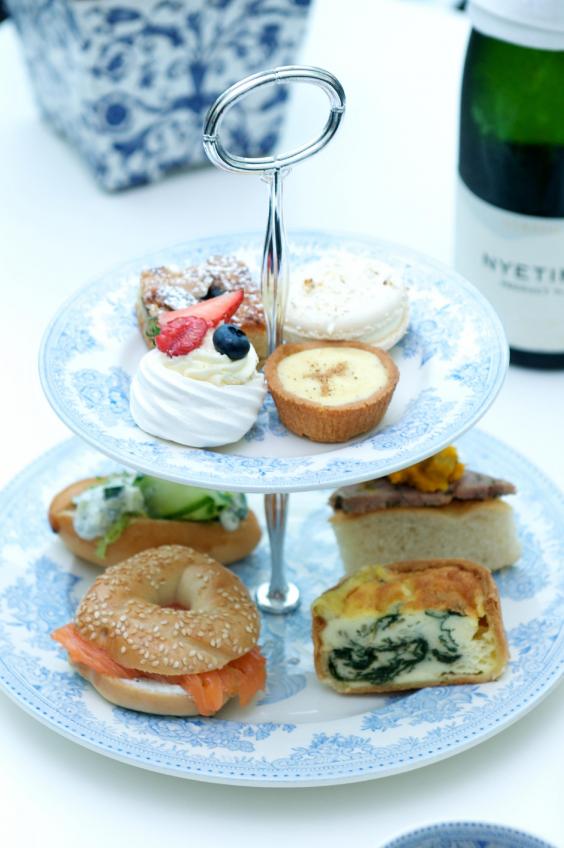 British Museum, Bloomsbury
This light-filled space is an excellent spot to enjoy a traditional afternoon tea and better still, it comes in at under £20. You'll be seated under the stunning roof of the Great Court Restaurant, a bright and airy area where you choose from a wide selection or organic loose leaf teas and subtle flowering teas, then enjoy the usual finger sandwiches, buttery scones with clotted cream and jam, and handmade cakes and pastries, plus an optional glass of prosecco (which costs extra). Afterwards, why not enjoy the museum's vast collection of artefacts?
From £19.50pp (britishmuseum.org)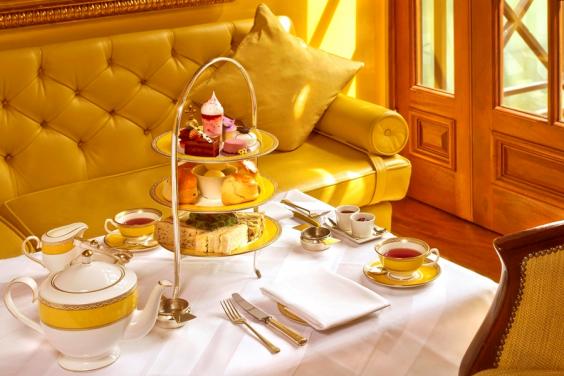 The Goring, Belgravia
This hotel scooped up the last ever Top London Afternoon Tea award by the UK Tea Guild - the (now sadly disbanded) Oscars of the tea world. We found the surroundings elegant, yet buzzy and informal, with plenty of comfy chairs and a lovely roaring fire in winter. Staff were chatty (in a good way), and the menu had the requisite finger sandwiches, buttery scones and aesthetically pleasing and tasty patisseries, all served with fabulous tea. We started with rose champagne, which was served with strawberries – a detail we could have lived without as they weren't all that ripe and rather filled us up.
From £42.50pp (thegoring.com)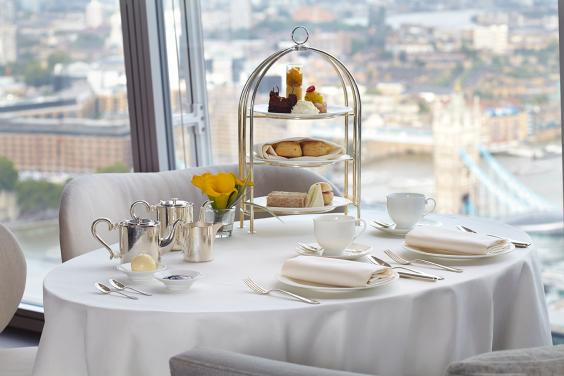 Shrangri-La at the Shard, London Bridge
You'll struggle to find better views for an afternoon tea than the 35th floor of the Shard and for that, you pay a price, with this being among the most expensive afternoon teas in the capital. But we think it's worth it, with a traditional afternoon tea that ticks all the right boxes (the earl grey scones are fantastic). Even better still is the Asian tea, which has imaginative, delicately flavoured sweet and savoury goodies ranging from steamed prawn dumplings to peanut caramel tart; the friendly staff happy to bring more of anything you like. We loved the Far-Eastern-inspired décor, which make for really chic surroundings – and even the loos stand out (complete with heated seats). Be warned you can't guarantee a window seat.
From £62pp (shangri-la.com)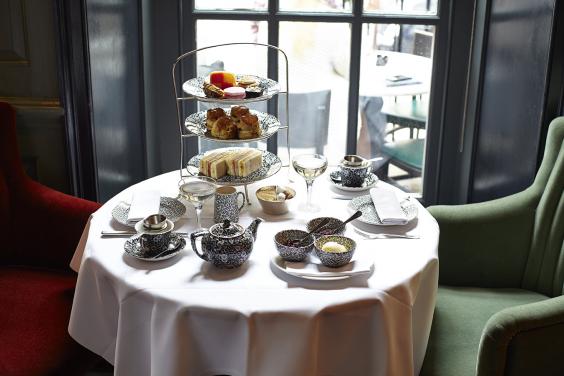 Dean Street Townhouse, Soho
Part of the Soho House group, this 39-bedroom hotel is located in two Georgian townhouses that used to be home to the renowned Gargoyle Club. Today, expect to walk into a picture of wooden floors, huge armchairs and delicate chandeliers, with a pretty outside terrace. The afternoon tea, which includes perfectly cut sandwiches (ham and mustard, smoked salmon and horseradish and egg and mayonnaise), crumbly fruit scones and very British cakes such as Battenberg, is good value for under £20. It's generous too, so arrive hungry and take your time.
From £19.50pp (deanstreettownhouse.com)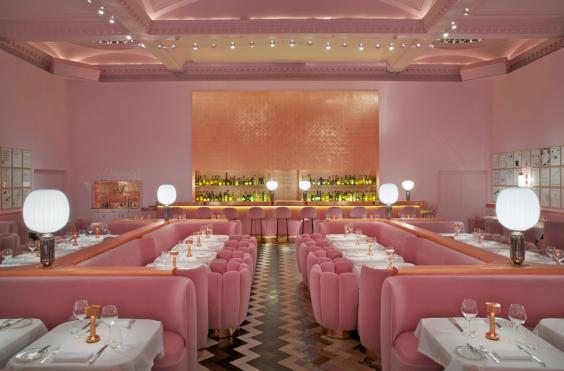 David Shrigley Gallery at Sketch, Mayfair
Not one for traditionalists, the afternoon tea at French-owned Sketch provides a more unconventional experience. The setting, a vast space packed with neat pink velvet sofas and saucy David Shrigley sketches on the wall, is fabulous and the champagne provides a refined start to the afternoon. The food is varied and fun, with a well-thought out menu. The scones are among the fluffiest going and although there's homemade strawberry jam, we recommend the French fig jam – delicious. You'll get plenty of advice for your tea choice and no shortage of eccentric, but never uncomfortable, touches.
From £45pp (sketch.london)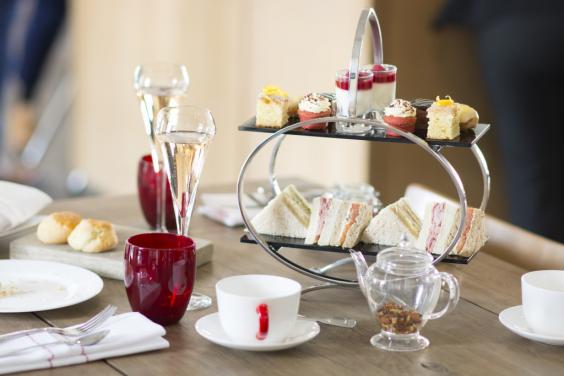 The Perkin Reveller, Tower Bridge
This contemporary and airy restaurant, which delivers great views of Tower Bridge, the Thames and the Tower of London, is a hidden gem for afternoon tea. There's an impressive selection of teas, along with the deliciously fresh sandwiches and imaginatively flavoured scones that are subtly infused with bergamot orange and served with jam and clotted cream. The seasonal cakes are cooked to perfection, and unlike many afternoon teas, are perfectly portioned. Good value for great food.
From £19.50pp (perkinreveller.co.uk)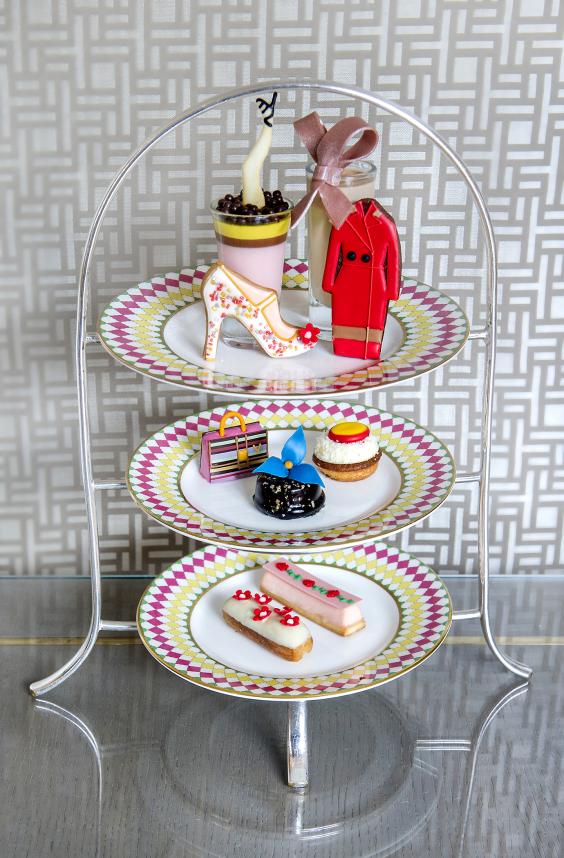 The Berkeley, Knightsbridge
If it's fashion that floats your boat, then this impressive afternoon tea is for you. The pastry chefs here attend every London Fashion Week to assess the collections, which then inspire their sweet treats that are served on Paul Smith china in the Caramel Room. The staff talk you through all the goodies, which are based on everything from Manalo Blahnik heels to Prada coats, while you will inevitably "ooh" and "ahh" at the exquisite detail, and which don't disappoint when it comes to taste. Before all this, expect savoury treats, such as seared salmon carpaccio and carrot and orange mouse, in addition to inspired sandwiches and savoury scones.
From £45pp (the-berkeley.co.uk)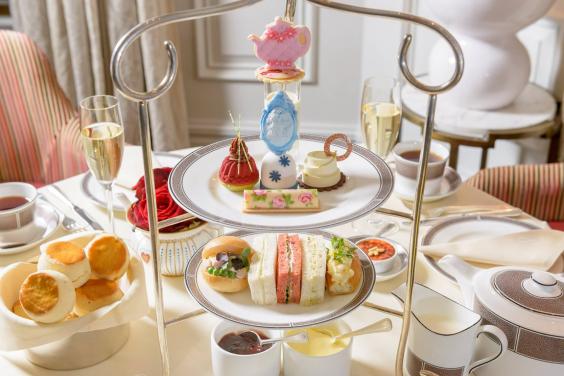 The Langham, West End
We loved the light and spacious surroundings of Palm Court, the centrepiece of this luxury hotel, and the moment our lemon posset (an amuse bouche) arrived, we knew it will be special. It is to see different breads on the menu – the excellent peppered beef pastrami and red Leicester coleslaw comes on rye, while the smoked salmon offering is served with avocado and wasabi as an éclair. The scones – plain and golden raisin – are delicious, while the pastries are divvied up per person on one plate (Wedgwood, of course). They're so attractively presented that it seems a crime to break in, but you won't regret it once you taste the likes of the English Rose and lychee log and the strawberry and white balsamic Victoria sponge.
From £49pp (palm-court.co.uk)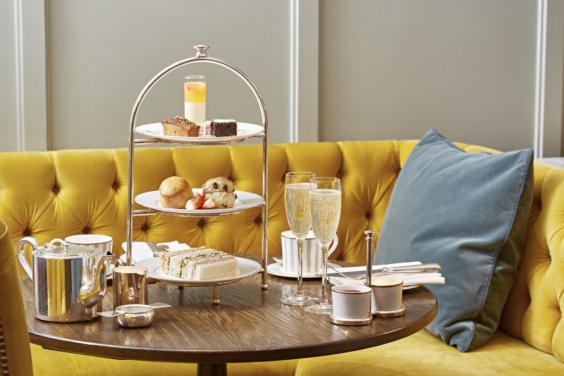 108 Pantry, Marylebone
With its colourful velvet sofas and chairs, open fire and parquet flooring, 108 Pantry is the stylish and relaxing all-day dining area of the Marylebone Hotel, tucked around a corner from fashionable Marylebone High Street. It offers afternoon teas earlier than most London venues (noon), meaning you can essentially treat it as lunch. The range of sandwiches, scones and cakes isdelicious and the gluten-free afternoon tea was the tastiest and most thoughtful we've come across and is particularly good when washed down with a loose leaf tea or, better still, champagne.
From £28pp (108brasserie.com)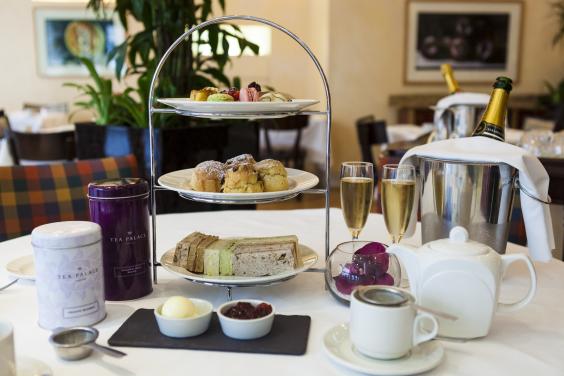 Kingsway Hall Hotel, Covent Garden 
This contemporary hotel has all the hallmarks of a great traditional afternoon tea and is located in a fantastic spot for shopping, yet it comes in at just over £20 and is available as late as 7pm. The setting is modern and light, staff are friendly and professional, the music is spot on and there's a great selection of teas. The tower of titbits includes precision-cut finger sandwiches, plump and golden scones with jam and cream, and sumptuous cakes and pastries, such as pistachio madeleines, orange and chocolate slices and macaroons. The gluten-free and vegetarian options are also good. Expect to leave full and happy.
From £21.50pp (kingswayhall.co.uk)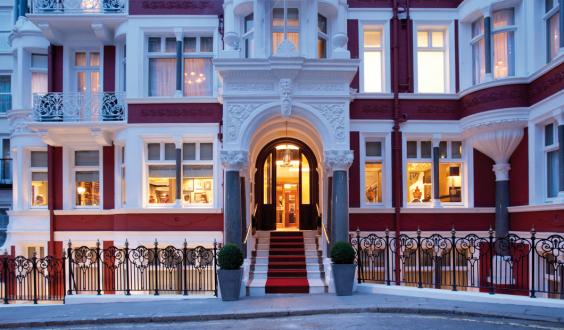 St James's Hotel & Club, Mayfair
There are plenty of themed afternoon teas around, but while many are more fun than tasty, this five-star hotel's All In The Game Afternoon Tea is most definitely both. Drawing on the concept of board games, executive head chef William Drabble has come up with everything from edible Scrabble letters to chocolate chess pieces and from shortbread dominoes to chocolate Monopoly hats. The attention to detail of this experience, for which the hotel teamed up with Hamleys, is impressive.
From £40pp (stjameshotelandclub.com)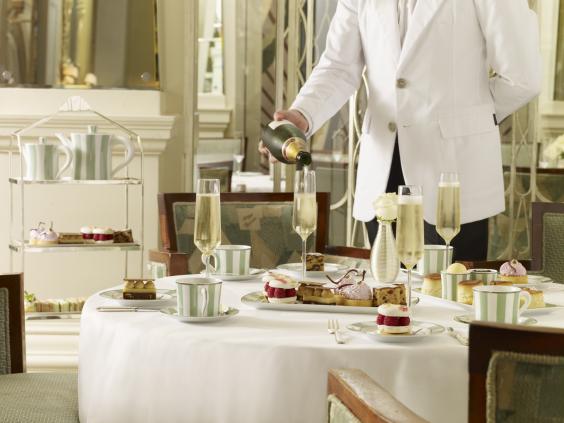 Claridge's, Mayfair
The moment you walk into this grand hotel, you know you're in for a treat, yet its iconic afternoon tea is pleasingly laid-back. Diners are genuinely relaxed and happy, rather than uptight about such matters as whether the cream or jam should go first on their scone. We loved the tinkling of the grand piano by the resident pianist and the dazzling Dale Chihuly chandelier hanging above our heads. Then again, with a 150-year history of serving afternoon tea, it's no surprise the hotel knows a thing or two about getting it right.
From £55pp (claridges.co.uk)
Click here to view UK Tours and Holidays, with Independent Holidays.
Reuse content