It was supposed to have gone into terminal decline some time after 2003. The great British all-inclusive flights-and-accommodation package holiday – first pioneered in the Mediterranean in 1950 – was, we were told, being killed off by the budget airline and the internet; both tempting us to find our own cheap fares and board without needing a tour operator.
A smidgen of snobbery from the independent traveller crowd, a healthy dose of revulsion at boozed-up Brits abroad, and an unmourned demise was guaranteed. Now, however, the Office for National Statistics (ONS) has revealed that the death of the package has been greatly exaggerated. Figures – released, as luck would have it, on the 65th anniversary of the first Mediterranean package holiday – have shown that the number of Britons taking package holidays abroad is rising again, from 15.3 million in 2013 to 15.9 million last year. And additional research by the travel association Abta suggests that more than half of UK holidaymakers (51 per cent) going abroad last year booked a package.
Compare that with 2008 (when the proportion of us choosing the option had slumped to just 37 per cent) and it seems that, as it celebrates its 65th birthday, the British package holiday is looking not so much at retirement as renaissance. True, Abta's Sean Tipton thinks that the cause may lie in post-2008 austerity – after all, with operators' economies of scale, they can be cheaper and easier than web-based DIY – but taking another look at packages has allowed us to discover an updated, classier, more flexible holiday experience.
"The package holiday has become a different animal since the decline," says Tipton. "Customers now understand it offers huge variety, including complicated itineraries, but with all the old positives like convenience." Banish any thought of the bucket-spade-and-sun-lounger fortnight in a hotel, then, and forget the rep: "You can go on your own tailor-made safari, just you and the guide. You can have a yachting holiday in the Med. So long as it's sold at an all-inclusive price, with transport and another service (which will be accommodation 99.9 per cent of the time) then it's a package." As for the old fixed-period formula: "It used to be, that's what you get. Seven nights or 14, and such inflexibility used to be a real weakness. Now you can go for as long or short as you like."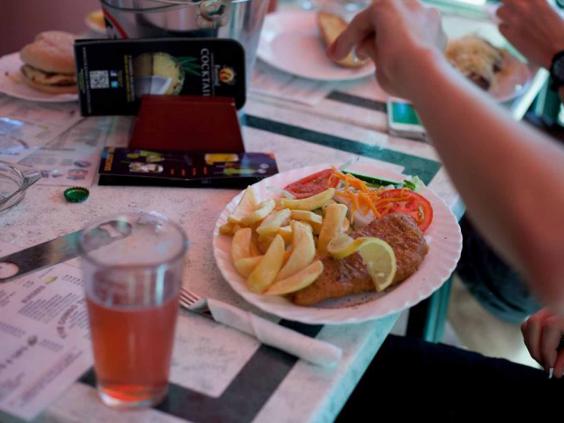 It was all so different in the early hours of a summer morning 65 years ago, when one Mr Pike, a retired teacher, gathered with his wife, stepdaughter and eight strangers at King's Cross coach station in London. They had been lured by the promise of Mediterranean sun, wine at nine pence a bottle and "meat-filled meals" – the latter arguably the biggest draw in the pinched years of post-war austerity.
From King's Cross, they boarded a coach to Gatwick; then a propeller-driven, unpressurised, war-surplus Dakota transport plane which, after a refuelling stop at Lyon, deposited them six hours later at Calvi, Corsica. There, on an airstrip built by the American army in 1943, the slightly bewildered tourists were greeted by a delegation bearing flowers and a municipal band. Thanks to Vladimir Raitz, a Jewish-Russian émigré who had visited Corsica the year before – and borrowed the idea of his "Club Franco-Britannique" from the island's Club Olympique holiday camp – a revolution in British holiday-making had begun.
Paying £32 and 10 shillings, all-inclusive, for their flights, meat-filled meals and accommodation (in old US Army tents) the Pikes had been the first customers to sign up with the newly formed Horizon Holidays, for the first-ever package flying from Britain to the Med – and showed some courage in doing it. Since a return flight to Nice in southern France then cost £70, the equivalent of £2,200 today, Horizon received several calls from anxious punters asking how a £32 package could be so cheap, and whether the plane really was safe. Now a flight to Nice costs only £30 and according to the new ONS figures, Britons go on a total of 38.5 million holidays abroad every year.
Indeed, the package holiday has become so much a part of life that Benidorm has just applied for Unesco world heritage status, an accolade that would put it on a par with the Great Wall of China and the pyramids of Giza. And one can see its point. Person-for-person this, the ultimate package resort, has done just as much to broaden people's minds. And travel does broaden the mind. Doesn't it? "It does," says Dr Susan Barton, the author of Working-Class Organisations and Popular Tourism. "Just not in the way you might expect."
The broadening of the British mind, it seems, was more about booze, plumbing and aubergines than rich cultural exchange – because the practical business brains behind package holidays soon realised they were up against a few centuries' worth of prejudice. The marketing men of the Sixties, trying to sell the Spanish Costas to the British, identified the three fears: fear of flying, fear of foreign food, and fear of foreigners. Early package tourists spoke of the terror and noise of flying in ageing aircraft with steel seats and oil dripping from the engine, at altitudes low enough to provide good views of the wreckage of planes that hadn't made it over the mountains. So the operators invested in new, more obviously reliable jets. As for the food, with the help of the holiday reps and their own initiative, the Spanish and others soon got the hang of cooking for the British: you got chips with everything.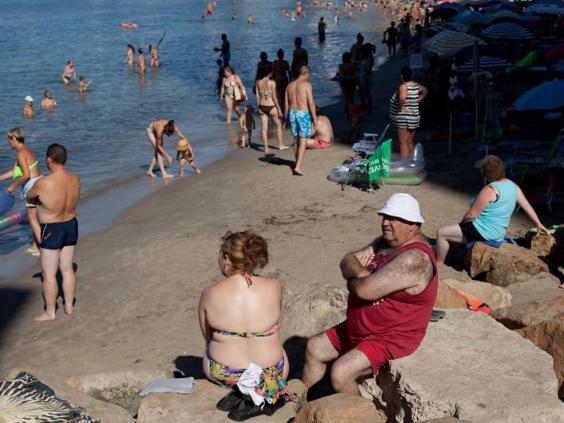 Overcoming fear of foreigners was even easier. "Package holidays," says Dr Barton, "exist to allay people's fears of going alone. The bookings, the in-country arrangements, are made for you – so you are just looking at the locals, rather than interacting with them."
But while the Brits looked, they learned – sometimes in curious ways. Perhaps reassured by the chips, they slowly tried, then imported a taste for what they had once called "foreign rubbish", albeit with the occasional misunderstanding. "Someone complained about the fish being off," says Dr Barton. "But there was no fish. It was battered aubergine." And then there was the mystery of olive oil. "What were you supposed to do with it?"
Modern British plumbing too, owes much to the package holiday. "Bidets, showers and en suite bathrooms were in the hotel rooms," said Dr Barton, "But not in most working-class British homes. In terraced houses, in the Fifties and Sixties, the toilet would be at the bottom of the garden. And you wouldn't have a bidet or shower. British people liked a bath."
And so the British started taking showers and showing off their bidets. "In the Fifties, no one knew what bidets were," says Dr Barton. "I was told of tourists complaining that the baby's bath was too small. But in the Seventies and Eighties there was a spate of bidets in British bathrooms. I think people had them just to look adventurous and cosmopolitan."
Not that being adventurous and cosmopolitan at home stopped some of the tourists from morphing into boozed-up Brits abroad. But for that, says Dr Barton, some blame must lie with the Board of Trade and the 1960 Civil Aviation Act. To protect the state-owned British Overseas Airways Corporation (BOAC) and British European Airways (BEA), it was decreed that no package holiday using a charter flight could cost less than a normal scheduled air fare. So to justify their artificially inflated prices, the package operators had to "throw in lots of extras, like free wine – and because it was free, people drank it. That was the working-class thing: if you had holiday spending money, you kept spending, and drinking, until you had run out."
Best value holiday destinations around the world
Best value holiday destinations around the world
1/10 1. Tunisia

Low prices are likely to tempt back tourists to North Africa's most compact package. Fewer crowds will a more rewarding experience, whether visitors stay in cosmopolitan Tunis, or head for the Saharan Star Wars.

Lonely Planet

2/10 2. South Africa

Whether it's wonderful wildlife watching, bargain public transport or free entry to museums, currency fluctuations mean that South Africa is more affordable for many than it has been for years.

3/10 3.Shanghai

China's most famous coastal city has remained affordable for budget travellers. Accommodation can also be a bargain, as can street food.

4/10 4. Samoa

This undeveloped tropical paradise offers cheap, family-owned beach hut accommodation. Visit the markets of capital Apia– especially Maketi Fou - for souvenirs and street food.

Lonely Planet

5/10 5. Bali

With backpacker-friendly beachside bungalows, reasonable costs for food and transport, Bali is perfect for mid-range adventurers who prefer air conditioning and spa treatments.

Lonely Planet

6/10 6. Uruguay

Both underrated and affordable, Uruguay's sandy coasts are a better-value choice for a trip into South America than Brazil. There's even a Fray Bentos museum.

7/10 7. Portugal

This surf and family-friendly European destination is great value, and Lisbon is set to get a whole lot more accessible as Ryanair will soon fly to the capital.

Lonely Planet

8/10 8. Taiwan

While hotels are a big expense, dorm beds and homestays are great value in Taiwan and camping is common. Rail passes are also cheap, as is admission to many attractions and temples – not to mention the food.

9/10 9. Romania

Eastern Europe is often good value for money, but Romania is now better connected to the rest of Europe by budget airlines. Accommodation in Bucharest is cheap in summer, and there are spectacular castles to explore.

Lonely Planet

10/10 10. Burkino Faso

This little known country in West Africa boasts fantastic markets, friendly locals, a lively arts scene in its capital Ouagadougou - plus affordable wildlife-spotting in the south.

Lonely Planet
Still, it seems the Spanish waiter of legend did not take advantage as much as he might have liked us to believe. "They probably didn't speak much English," continues Dr Barton, "They were often from rural villages, brought up with Franco and Catholicism, and sex outside marriage was taboo." As it was among most English girls, who were still quite shy themselves. "Carry on Abroad is really good at showing a lot of the attitudes at the time," says Dr Barton. "Plenty of innuendo on the surface, but nothing actually happens."
What may have happened, however, was that fear bred, well, breeding: "There was this idea that English girls would be sleeping with the waiters. So, according to what I was told, Spanish girls became more willing to sleep with their fiancés, because they worried that, if they didn't, an English girl would."
Only a little change – but take all the changes together and "we are faced," says Carles Manera, Professor of Economic History at the University of the Balearic Islands, "with a truly Copernican revolution". It began in the Fifties, with the rich. "Do you remember the magic carpet of the fairy tales?" asked an airline brochure in 1957. "Well, our magnificent fleet can carry you to the holiday of your choice." And on the magic carpet of increasingly cheap air travel, the Brits flocked to the Mediterranean. By 1972 Spain had established itself as the favourite destination of the British abroad, visited by 36 per cent. An annual 2.35 million Britons now visit Greece, and the Mediterranean as a whole attracts one third of the world's tourists, some 228 million of them every year.
When he looks back upon his Majorca childhood, Professor Manera, 58, co-editor of the book Europe at the Seaside, sees "a nostalgic vision, a little lost paradise". A Balearic economy that had been relatively unchanged since the 16th century, with peasants farming almonds and vegetables experienced: "This tourism revolution, this explosion. Just as in the industrial revolution people left the farm for the factory, now they left the farm or the workshop for the hotel."
Whole new cities sprung up on the Spanish mainland. And there, a young mayor was prepared to gamble his reputation on this new "foreigner industry". In 1951, at the age of 29, Pedro Zaragoza became the mayor of Benidorm, a small town of sea captains and of fishermen renowned for their prowess at the almadraba, the method of catching tuna developed by the Phoenicians. With tuna fishing in decline, Zaragoza chose a "magnificent future" for his town, and set it out in his 1955 pamphlet Asi Sera Benidorm (Benidorm Will Be So).
Skyscrapers would be built, leaving room for gardens, pools and tennis courts. The sun would hit every balcony. The town would grow rich from sun and tourists. But only if it could overcome some of the strongest opposition that Franco's conservative, Catholic Spain could muster. Zaragoza allowed bikinis to be worn, forbidding the townsfolk from insulting anyone who dared to wear such immodest modern attire. But Spain's bishops began a campaign to have Zaragoza excommunicated, threatening "civil death" for him and his plans. Zaragoza got on his Vespa, drove nine hours to Madrid and somehow got an audience with Franco. Luckily, the Generalissimo was charmed by the small, round, moustachioed man in oil-stained trousers.
The Franco and Zaragoza families became friends; the bishops went quiet; the bikinis stayed, and Benidorm became the "Manhattan of Spain" with the highest number of skyscrapers per capita in the world.
Defenders of Zaragoza's vision urge you to jettison snobbery about the "lager louts" who came in the Eighties, and climb to the top of the Sierra Helada, the ridge rising above Benidorm beach. There, they argue, you can see how green Benidorm remains, thanks to Zaragoza's insistence that the skyscrapers had to be at least seven metres from the pavement, and that their concrete structure could occupy only 30 per cent of the land on which they were built.
Others, though, seem less sure. In 1989 Vladimir Raitz, who started it all in Britain, observed: "Benidorm looks bloody awful now." In his book Flight to the Sun, he also admitted regrets about Tossa de Mar, chosen as Horizon's first Costa Brava resort in 1954, when it was: "A fishing village with half a dozen tiny hotels, a couple of bars and nothing else… Beautiful sites along the rugged coast were spoiled forever."
Raitz further confessed his part in creating, in 1970, the "Frankenstein's monster" of the package holiday, Club 18-30, initially a "fairly restrained" attempt to "separate the younger crowd from the mums and dads", later rejoicing in the advertising slogan "Beaver Espana" or, under a picture of a man in boxer shorts: "Girls. Can we interest you in a package holiday?"
In the Balearics, Professor Manera reflects on the lost innocence: "It's a very bad time for nostalgia now." Without the tourism revolution, the building of his own university, which began in 1978, would have been very difficult. Even more improbable would have been the nearby technology park, where companies including Microsoft specialise in tourism apps.
"The service economy is very, very present in the life of the people," says Professor Manera. "They see it as in their interests. You can also rent houses out to the tourists. You can sell your land, for the view, to a foreigner." So the islands' inhabitants look anxiously towards the future, and wonder whether hard economic times will stop the flow of free-spending Germans and British.
But what of Corsica, where it all began? The Club Franco-Britannique, the destination for the Horizon pioneers, has gone. The Club Olympique, on which it was modelled, remains. But if its influence once sent shockwaves across the Mediterranean, only ripples appear to have been felt in Calvi itself. The club is still run by the family of Lionel Marcu, one of its original founders. The tents have been replaced, but only by wooden bungalows. Guests are still conveyed there in the old US Army jeeps, along dirt tracks, under pines.
"There is no concrete," says Hugo Destré, Monsieur Marcu's grandson, "Still thousands of pines, still respect for nature. Here, it's still feet on the sand, feet in the water." And so far, the revolution has not devoured the place that spawned it.
Click here to view the latest travel offers, with Independent Holidays.
Reuse content