The most expensive UK cities to book a hotel in have been revealed, with a small Scottish town narrowly beating London to the top spot.
St Andrews, home of the third-oldest British university and famed for its historic golf course, was the priciest place in the country for an overnight stay according to Hotels.com's Hotel Price Index.
Prices per room per night averaged £156 in 2014, up five per cent on £148 the previous year.
It was above London, at £136, Oxford (£127), Bath (£120) and Windsor (£118). Only one place in the top 10 – the channel island of Jersey, had hotel rooms averaging under £100 a night in the top 10.
Most expensive places to stay overnight in the UK
Most expensive places to stay overnight in the UK
1/10 10. Jersey

Known for its beaches and offshore accounts, Jersey came in at number 10. Hotel rooms will set you back £97 a night on average, down on 2013 when that price was £101.

Getty

2/10 9. Edinburgh

The Scottish capital only made number nine on the list, with prices averaging £106 last year. In 2013 that figure was 2% lower at £104.

Getty

3/10 8. Cambridge

Prices averaged £108 last year in the university town, a 10% increase on £99 the previous year

Creative Commons

4/10 7. Guernsey

The channel island is a popular tourist destination, with average prices of £113 a night last year up 6% on £107 in 2013.

AMANDA HALL / ROBERT HARDING / REX FEATURES

5/10 5=. Aberdeen

Aberdeen was voted Scotland's most dismal city earlier this year but that didn't stop it being the second-most expensive place in the country. Hotel rooms averaged £118 last year, up 10% on £107 in 2013.

Mkonikkara/Wikimedia Commons

6/10 5=. Windsor

Leafy Windsor averaged £118 a night, rising 4% on £114 in 2013

7/10 4. Bath

Bath came fourth as rooms averaged £120 a night in 2014, up 3% on £117 the year before

Creative Commons

8/10 3. Oxford

Oxford, famous around the world for its university, came third with rooms averaging £127. The 2014 average was up 11% on £115 in 2013.

Getty Images

9/10 2. London

London was beaten into second place. Rooms average £136, up 2% on £133 in 2013.

Getty

10/10 1. St Andrews

The Scottish town averaged £156 per room per night in 2014, up 5% on £148 in 2013

Getty Images
Charges rose across the UK, thanks in part to the Commonwealth Games in Scotland and Tour de France in Yorkshire, according to the website's analysis.
Glasgow and Leeds both benefited from those sporting events by seeing hotel prices jump by around 10 per cent.
Bristol appears to be seeing increased interest, recording the greatest price increase of 13 per cent, bringing hotel room averages to £87 a night.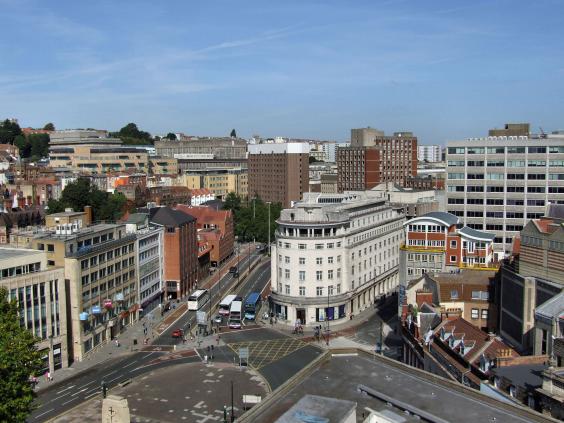 Matt Walls, vice president of Hotels.com, said: "The UK clearly displayed the ability to attract a record number of visitors in 2014. In spite of the increase in the national average room rate, overall prices paid by consumers are still great value, a clear indication that the tourism industry here is in good shape."
Bradford was found to be the cheapest place at £51 – less than half the national average of £104 – followed by Scarborough and Blackpool.
Only five UK destinations registered falling prices: the Cotswolds, Jersey, the Lake District, Canterbury and Sheffield.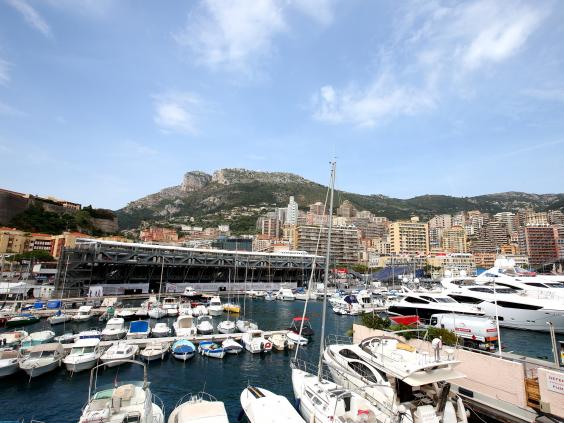 The most expensive place in the world for British travelers was Monte Carlo, at an eye-watering £214, followed by Key West in Florida at £188.
The Index was compiled using transactions through Hotels.com only and includes bed and breakfasts, self catering premises and independent hotels.