Former England rugby union star Austin Healey is co-founder of SuperSkills Experiences which offers sports coaching holidays. He is at Forte Village Resort in Sardinia from 12–19 April (superskillsexperiences.com).
First holiday memory?
Being in the back of a 4x4 in Malta, on the top of a hill, when my dad forgot to put the handbrake on and the car started rolling forward towards the edge of a cliff. My mum had to jump back in the car, as it was running away with me, my dad and my sister in the back. She pulled the handbrake on to stop us from going over the edge.
Favourite place in the British Isles?
Home. I live in a little village just outside Oakham in the East Midlands. We're very fortunate to live in a holiday destination. It's very picturesque and quite hilly, with good places to go walking with dogs and not many cars on the road. It's quite idyllic really.
Best holiday?
Sainte-Foy in the French Alps. It's the best place I've ever been skiing. We stayed at The Peak, which is a chalet right at the base, right next to the lake.
The resort itself only has two bars really and a few restaurants, so it's relatively quiet, but there's loads to see and it's got a nice, easy feel to it. You don't feel rushed into anything. People who go there have a secret pact not to tell anyone about it – which I think I'm breaking now by saying how good it is!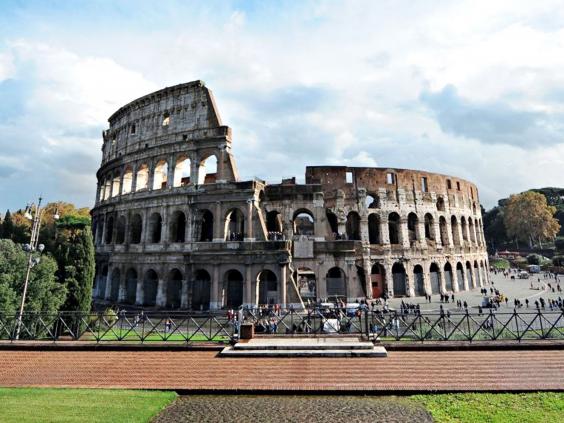 Ideal travelling companion?
My wife. Our very first holiday together was in 1993. We went to Olu Deniz in Turkey, which was pretty undeveloped then, compared to what it's like now.
It was a beautiful place and the whole holiday only cost £350. We went for two weeks and just had an amazing time. We've been on holidays since where we've spent lots of money and done amazing things, but that Turkey trip would be up there as my best.
Greatest travel luxury?
I'm the sort of person that would be happier if I was wearing one T-shirt and one pair of shorts the whole time on holiday. I'm not a massive fan of getting dressed up. My ideal day is to get up, mill around a little bit, lie around a lot, have a few beers and still be in the same clothes when the sun sets, with a beer and a pizza on the beach.
Holiday reading?
I don't read on holiday. I work hard when I'm at home, so I go on holiday with my four kids and I want to spend every single moment of every single day, messing about in the pool and eating ice cream with them. I don't want to sit down for an hour and read a book.
Where has seduced you?
Sardinia. I've been going there for 25 years and I now run sports camps at Forte Village Resort. It's a holiday where nobody compromises. When you've got four kids and a wife, usually somebody has to make allowances. But in Sardinia, my kids get to play sports all day, go swimming in the afternoon and watersports in the early evening. I get to coach other kids playing rugby and then play five aside for England against Russia and Italy in the evening.
Worst travel experience?
Losing my daughter in a swimming pool in Portugal. I was watching the kids while my wife had gone to get a coffee. My daughter stepped down a step, which took the water level above her head. I couldn't see where she had gone, but eventually I spotted her under the water. That'll stay with me forever. It felt like 10 minutes, even though it was probably 20 seconds.
Favourite walk?
That first walk when you arrive on holiday, take off all your footwear and walk along the beach on the edge of the water. It could be in Greece, America or Sardinia, just as long as the sun's out and I've got an ice cream or a beer.
Best meal abroad?
At the Butcher's Block Steakhouse in Johannesburg. I've eaten all sorts of food there, but the best meal was grilled langoustines with a chilli dip. Also, Canico in the Algarve. It's in a cave, on the beach in Alvor near Portimao, and it's amazing.
Favourite city?
I'm not one for sightseeing, but wherever you are in Rome, there's something interesting around the corner. It's an amazing place, with little bars everywhere and coffee shops. It's a brilliant place to go with your wife.
Where next?
I'm going skiing in Sainte-Foy and then to Sardinia in April with my sports camp. After that, I'm doing loads of cycling in Switzerland and Italy, then maybe the United States later in the year.
Reuse content