As the pound sinks further against the euro and the dollar, research by The Independent has revealed startling surges in prices of top attractions for British families abroad. 
A family of four making the Sydney Harbour Bridge climb will pay over £600, the same as a cheap return flight for one from London to the Australian city – and exactly £100 more than before the EU referendum. Closer to home, the cost of a visit to the Acropolis in Athens has doubled in a year.
One day at the Magic Kingdom at Forida's Walt Disney World for a family of four aged 10 or over costs £389. The same group ascending to the top of the world's highest building, the Burj Khalifa in Dubai, is a sky-high £462.
All these prices are based on the best available rates from Post Office Travel Money, buying online in quantities of £1,000 or more. 
Since the EU referendum, the pound has lost about one-sixth of its value against other major currencies. The unkind arithmetic of exchange-rate falls means that prices abroad in sterling terms have risen by one-fifth. For example, a €100 hotel room in Amsterdam, Barcelona or Paris that cost £76 in June is now £90 – at the inter-bank exchange rate. In practice, holidaymakers and business travellers face higher costs, because of the margins charged by travel money providers.
Last week The Independent revealed how some airport bureaux de change were offering less than one euro for one pound.
Using the more favourable Post Office rates, the cost of ascending the Eiffel Tower for an adult is now a record £15.75. A Big Mac in Zurich costs £5.60, almost twice the typical price in Britain.
Cultural tourists to Greece are facing much higher prices than a year ago – because the slump in sterling has been exacerbated by sharp increases in admission fees to archaeological sites. The Greek government has raised prices to help balance the budget.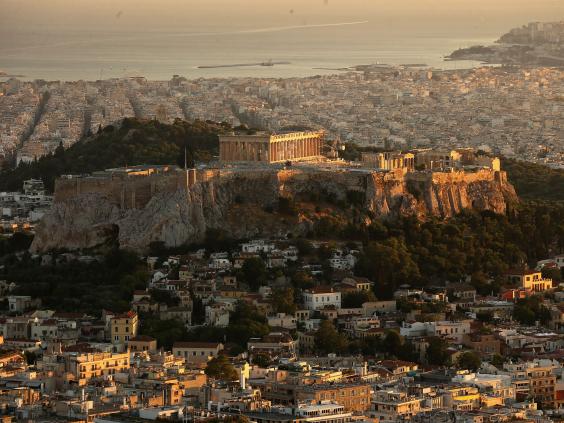 On this day a year ago, when £1 would buy around €1.30 at the Post Office, the €12 admission fee to the Acropolis in Athens was equal to £9.25. Now £1 buys less than €1.08 from the same source, and the entry fee has risen to €20, the cost in sterling has exactly doubled to £18.50.
Mark Tanzer, chief executive of Abta, said that despite the fall in sterling, "British people aren't going to stop travelling." But the boss of the travel association conceded that higher import costs may impact demand: "Consumer prices could be a drain on the holiday market."
| Attraction | Previous cost | Current cost | Difference |
| --- | --- | --- | --- |
| Sydney Harbour Bridge climb (family of four) | £503 | £603 | £100 |
| Walt Disney World (one-day ticket for Magic Kingdom, family of four) | £324 | £389 | £65 |
| Burj Khalifa (family of four) | £385 | £462 | £77 |
| Eiffel Tower (adult admission) | £13.20 | £15.75 | £2.55 |
| Big Mac in Zurich | £4.67 | £5.60 | £0.93 |
| Leaning Tower of Pisa (adult admission) | £13.90 | £16.70 | £2.80 |
Reuse content