'Because we can' seemed to be Bacardi's reasoning for throwing a festival not in one of London's parks, as is increasingly the convention, but on a remote island a few miles off the coast of Puerto Rico.
Though flying in through a thunderstorm seemed to inauspiciously signal otherwise, there was fortunately no unexplained void awaiting guests and competition winners in the Bermuda Triangle, just three days of opulence at a resort draped in Halloween phantasmagoria.
The days were wonderfully and hedonistically unstructured, with bathers settling on sun beds like brightly coloured petals and occasionally being blown in the direction of one of the poolside bars for a piña colada (some 54,000 cocktails were shaken, slurped and spilt over the weekend).
DJs injected a pulse into the rum-induced haze, and as the sun started to set and wilfully aimless games of beach ball gradually came to an end everyone headed back to their rooms to sober up enough to change costume for nighttime festivities.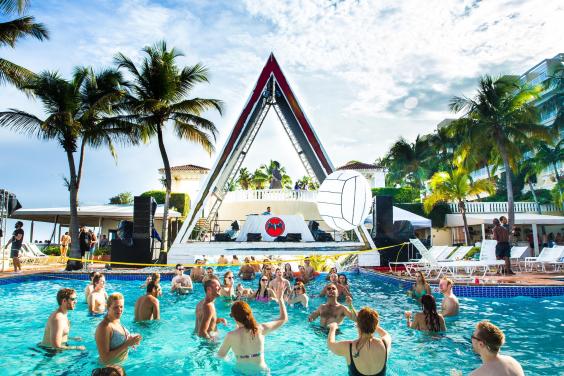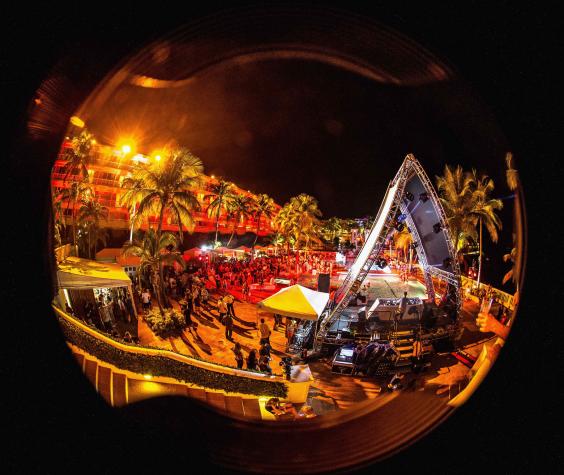 The first night saw a water park given a Halloween tiki makeover, palms illuminated purple and green, lazy rivers emitting a ghostly glow, as 70s disco got spines tingling, zombies and cats staged hitherto unsettled play fights in the shallow end and a man dressed as 'being eaten by a shark' contemplated a particularly vertiginous water flume.
All the excess only served as a prelude to the final night however, when the 1,862 revellers were shipped in ferryloads over to Palomino Island to be lapped by waves and music from Ellie Goulding, Kendrick Lamar and Calvin Harris.
Kendrick was one of the hardest touring acts this year, Ellie had just finished a gruelling set of worldwide dates, but all found time in their schedules for what was sure to be a once in a lifetime show.
It was a disorientating array of sensations, watching a rapper go on rapid fire about growing up in the heart of Compton from a stage set up on the shore of a desert island, and while there were sadly no new tracks offered up, Kendrick's set was a tight pack of Good Kid  Maad City bangers, Maad City in particularl  threatening to push the waves back as it blasted from amps and cuba libres were thrown into the night sky.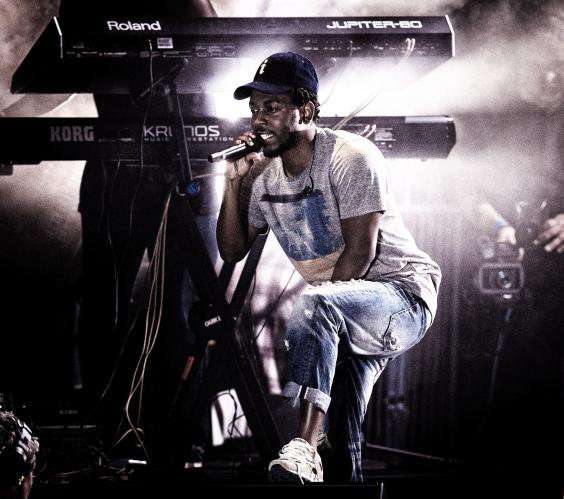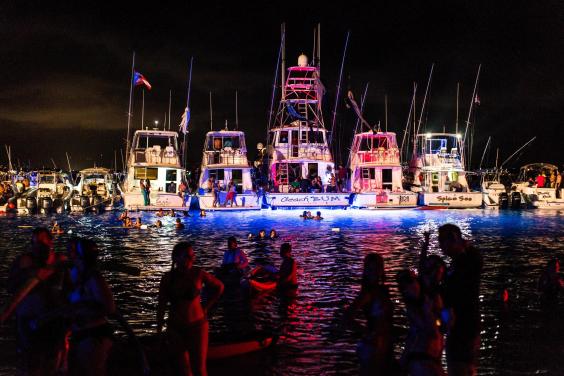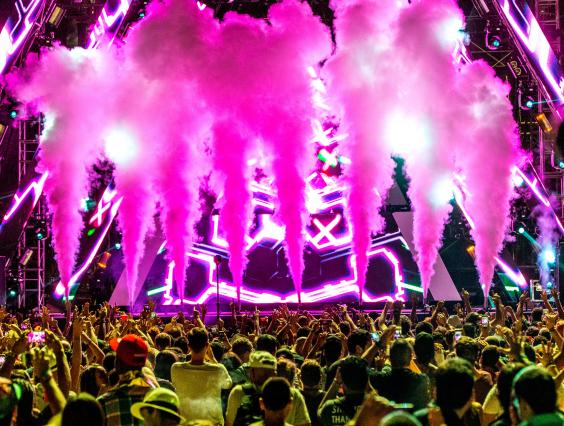 The locals didn't want to miss out on all of this action, pulling their neon-lit boats up to the shore, cracking open some cold ones and jumping into the surf on pool noodles. It was a spectacle like Puerto Rico had never seen, one boat captain who usually transports coconuts and other supplies between the island and the mainland finding himself at midnight instead with the world's biggest rapper and his entourage in the back (who were so big in number they required two trips).
Brands throwing multi-million pound parties simply to associate themselves with their wildness is a strange modern advertising phenomenon but one we can probably safely say is preferable to billboards and commercials, and I'm sure all the competition winners, who amazingly got to enjoy this barrage of decadence for free, will be entering once more when Bacardi has the good sense to throw a 12-day rave on the Moon.
Reuse content