Cultural project SALT has opened what is claiming is the world's largest sauna on the island of Sandhornoya above Norway's Arctic Circle.
For those that want to indulge themselves after a day exploring the island's wild landscapes, the glass-fronted structure is located on a remote and secluded beach and has dramatic views over the Arctic Sea. 
The glass-fronted "Agora" sauna can accommodate 100 visitors, who will also get the opportunity to enjoy a host of cultural events, including a specially created ambient soundtrack, talks and performances held in the amphitheatre-style space, whose overall design was based on traditional Norwegian fish racks.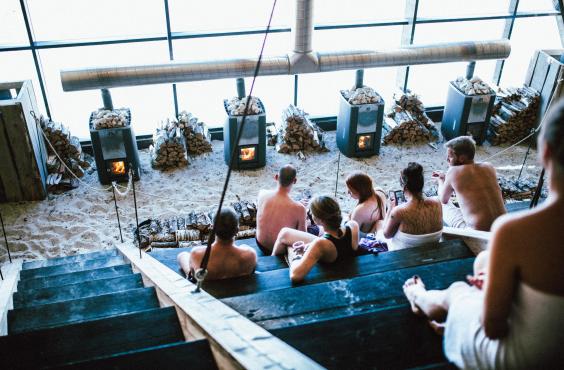 The site will also house a gallery, live performance auditorium and small lodgings with glass ceilings which guests can book if they wish to stay on the beach overnight.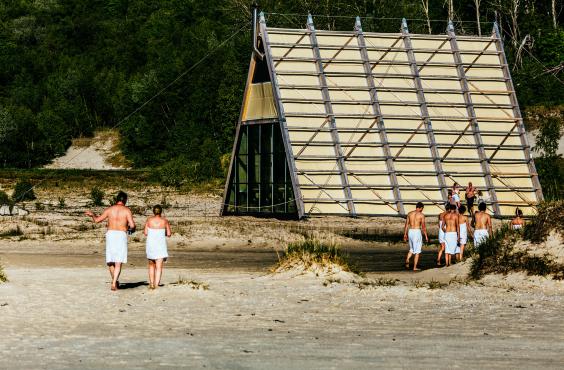 The SALT sauna is open to the public until September 2015. If you're feeling flush you can also book it out for private events. salted.no
Reuse content