They're some of the world's most beautiful sites, but that doesn't mean they're immune to criticism on the internet.
TripAdvisor, home to everything you need to know about travelling, let's users leave their comments about hotel stays, flights, tourist spots and famous landmarks.
Some are more cutting than others.
Great Wall of China, China - "too big"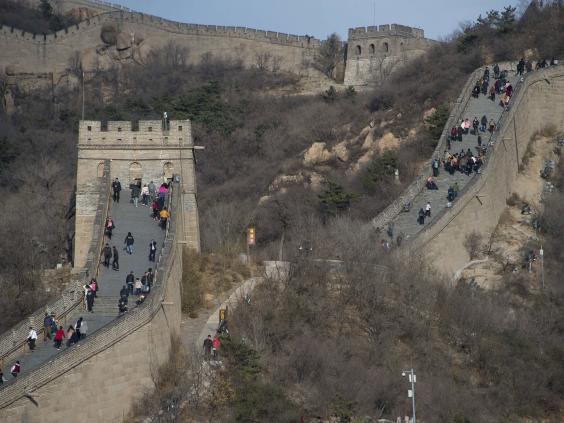 Malky R: "if bricks are your thing you may or may not enjoy this (I didn't), if bricks and walls are not your thing best to avoid, if you can, too big."
OrlandoJunior: "I only could see the far portions of the wall in close mountains. People sitting on the ground, millions of kids running like they were in a playground, garbage everywhere, people smoking, eating and even sleeping on the floor!" 
Notre Dame Cathedral, Paris - "there's no elevator"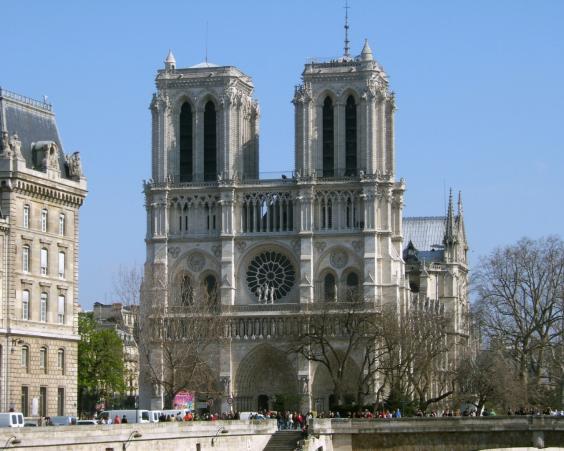 Shelman02: "It is ridiculous to 'sell' so expensive an famous interior view, and we had to climb 425 steps (no elevator in case children could not make it)."
Mimzam2014: "We got in free of charge but while we're in we were discouraged from talking and people were more interested in taking pictures."
Eiffel Tower, Paris - "I don't get it"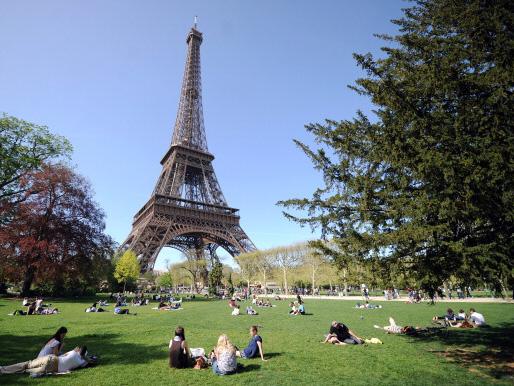 Drsuess2000: "I was hit by a beggar when i wouldn't sign her bogus sponsor sheet, she penned me across the face!!"
Biggeer: "Honestly it's a bunch of metal in a rather phallic shape. I don't get it and was not impressed."
The Golden Gate Bridge, San Francisco -  "It's the wrong colour"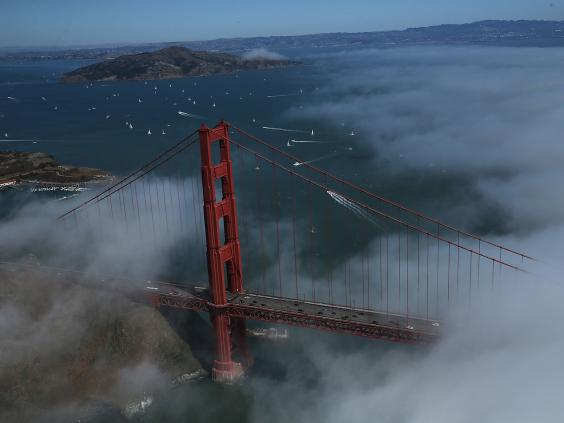 Erika B: "Many visitors and locals don't know this, but the GG Bridge is the #1 suicide destination in the United States. It is in urgent need of being made safe for folks who are looking for a lethal weapon."
Elmeryethel: "When we got there, my wife, Ebel, and I we unhappy to find the color of the bridge was not exactly as it was in all the photos in all the advertisings."
Cristo Redentor, Brazil - "Just a big statue"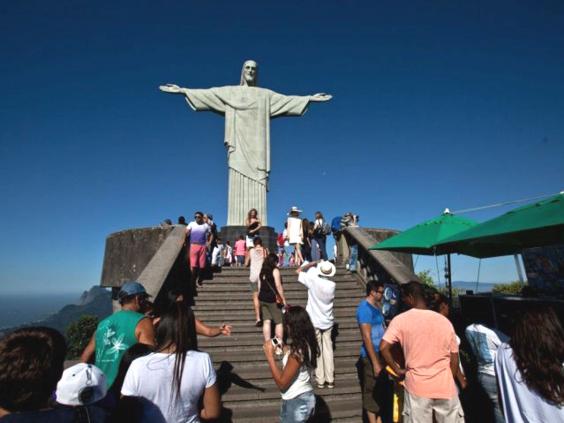 Feliceh: "I was excited to see this site. However after taking the tram up we could only see the feet as a cloud had descended."
Cerrodragon: "Make sure its going to be sunny or you will waist your money. Other than that its just a big statue."
Alcatraz Island, San Francisco - "Where are the restaurants?"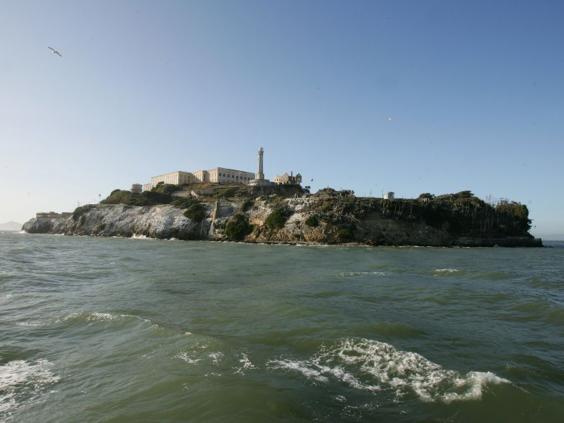 alliwu0128: "it was sort of disgusting with fences and it was small! it should have resturaunts and a sand beach like place to sit on! NOT Concrete!"
Lakemonster2014: "Should be turned into the Govenor's mansion. Just look at California's capitol Sacramento. Not a decent restaurant in the place."
The Duomo Cathedral, Milan - "A pigeon ate my corn here"
JPDP: "I have seen over 50 cathedrals around the world so far, and Duomo Milano was by far the worst of them all."
Shunyi L: "I was in front of the Duomo with my friend and a man suddenly grabbed my hand and started to put in it corn, a flock of pigeons started to fly towards me and eat the corn in my hand."
St Peter's Basilica, Vatican City - "Not for feminists"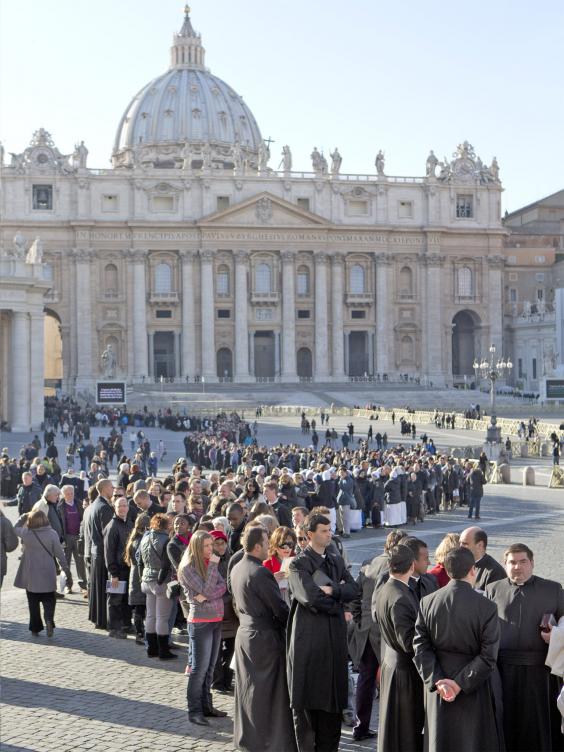 Mach42: "Incredible building but totally OTT decor wise - more gold and sparkles than a Mardi Gras parade."
Sarah L: "Free to go in but a long line yet again. Such sore feet. Not a place for feminists, I won't say anymore."
The Taj Mahal, India - "Like a fun house - that isn't fun"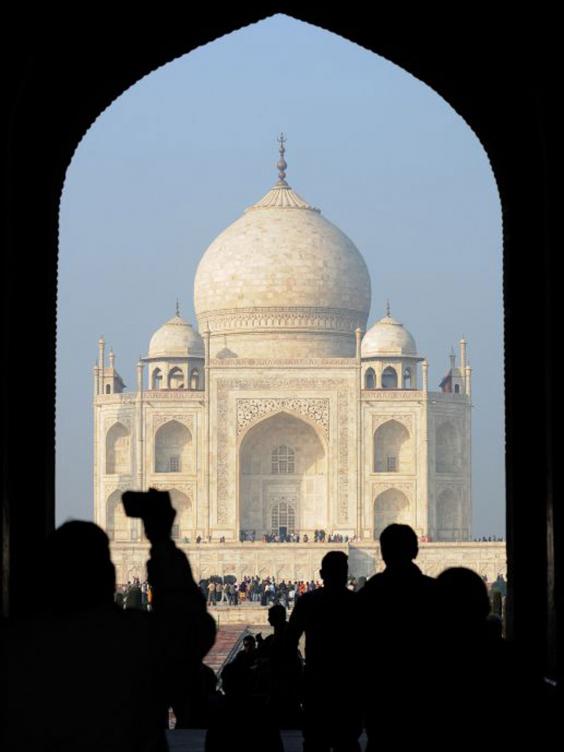 bilbo42: "But as a Trip Advisor reviewer, I am warning you not to go inside. The outside is lovely. Inside is like a fun house that isn't fun."
Superskinjen: "Don't do it. Don't even think of going at night unless there's a moon high in the sky at visiting hours."
Sydney Opera House, Sydney - "A GOOD IDEA IN THE 60S..."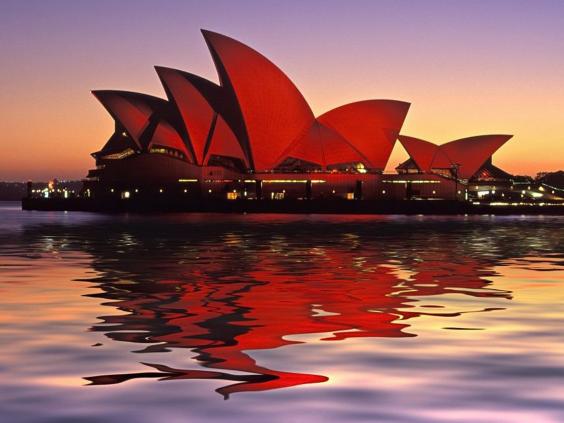 Sam M: "Only in Australia could you be ripped off as bad as this!!! Ridiculous prices for a boring building In a boring city!!!!"
Mastertusk: "It may have seemed like a good idea in the 60's but this Sydney 'icon' is past its use by date..."
Downing Street, London - "There was a protest in the way"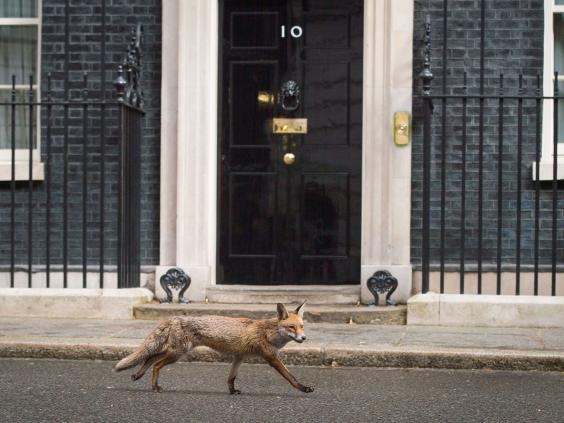 Markharoldart: "It is a sad joke. Standing at one end with a crowd of other people nothing of inerest to see - even if the PM appears - so what it is a person -big deal."
Susanne09: "We could not get very close at all. My English husband very disappointed. There was a protest march on as well."
Houses of Parliament, London - "Ruined by politicians"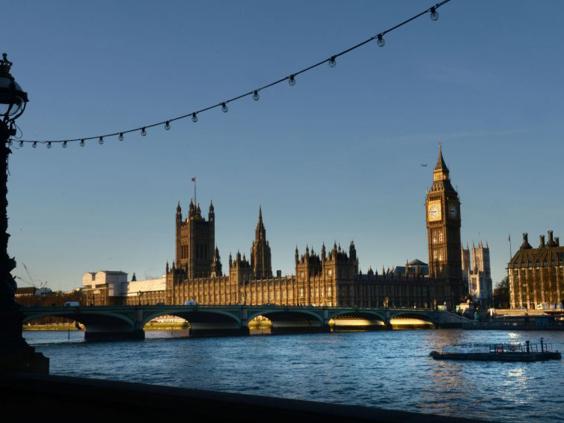 LYNNE R: "Totally spoilt by the "people" inside. The only good thing about the building is that you get an excellent photo of Big Ben outside of the place."
Ken87_12: "It was alright, i suppose i should care, im british... But it was boring, it was amazing that mr fawks almost blew it up and we now have bonfire night... i suppose"
Niagara Falls, US - "Garbage"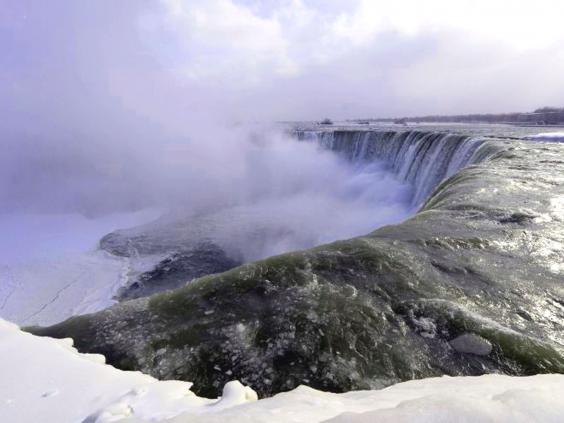 angel_62106: "Pure Garbage Pure Garbage Pure Garbage. This is a huge rip off. It makes you think that your going inside but really its the back of a hotel painted."
Huge if true.
sub z: "Idiots only turn the lights on at night from 8:30PM to 10PM. "
Statue of Liberty, New York - "Just another statue"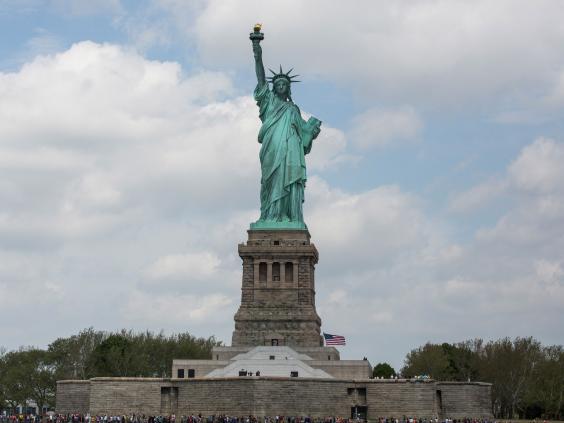 Pnlop: "Lady Liberty sure is beautiful, but she's not worth spending your whole day waiting in a queue with rude people coming regularly to tell you to "follow this line" or to "move along there" or "not to do that" or to "hurry up". "
hjammer j: "it was bad cause i dont like the sight its just a statue"
Pyramids of Giza, Egypt - "Ruined by the locals"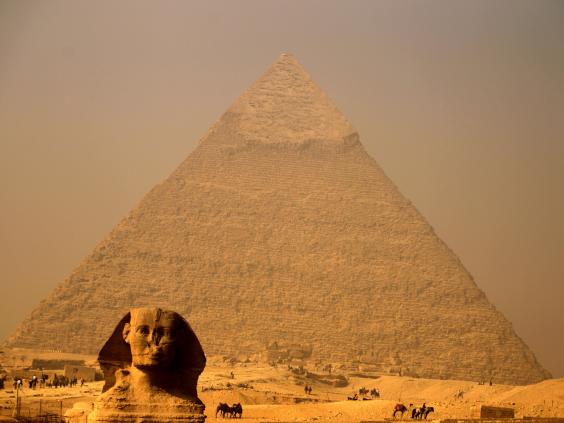 Oct2005: "I didn't have any time to just look and take it all in as I spent my time running away from the constant hassel of the sellers. My boyfriend even got punched in the back by a small child because he wouldn't buy a postcard."
Astleyduo: "I would like to say that my visit here was completely ruined by the awful local people that are allowed to hijack this place."
The Abraham Lincoln Memorial, Washington DC - "Just a statue"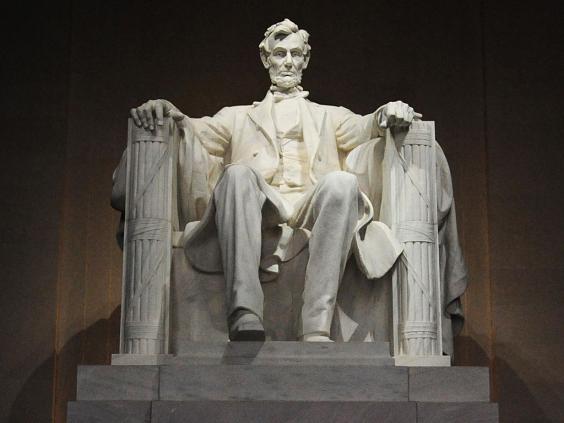 Jenna P, California: "While the Memorial is breathtaking, the trash surrounding it was awful. Trash was everywhere. I asked workers about it and they said trash is only picked up twice a day. I was appalled and disappointed that that is how I will remember the Lincoln Memorial"
Jamie A, New York: Titled 'Just a statue' Jamie said: "It was cool to see once and to walk around the area, but it didn't get me too excited. It's not really my thing."
In pictures: Touristic attractions ruined by crowds
In pictures: Touristic attractions ruined by crowds
1/12 The Eiffel Tower, Paris

The Eiffel Tower, Paris "We joined a snaking, Alton Towers-style queue for one-and-a-half hours, waiting for the lifts from the first floor to the top. Admittedly the views were spectacular while we stood there, but it was exhausting. I can now imagine how corralled cattle must feel"

2/12 The Colosseum, Rome

"The Colosseum might be worth the queue. We never found out. The queue was so long, and so slow-moving, we gave up. It was quite ridiculous"

3/12 Topkapi Palace, Istanbul

"What irks the modern-day visitor is the sheer lack of crowd management, as legions of tourists filter through confined courtyards and duly pour themselves into tiny rooms to peer at the opulence. The Sultans would not have approved"

4/12 The temple rock at Tanah Lot, Bali

"It's much-vaunted for its sunsets, but the reality was rows of tourists sitting in line like a bunch of Edwardian pensioners on the seafront, only with added Australians and ageing hippies (us), worse crowds than the Northern Line, and then the clouds came over anyway"

5/12 The Alamo, Texas

"Given that it was once a church and a lot of people died there in a pivotal battle, you'd think visitors would be reverent. Oh no. The place is full of people with backwards baseball caps, fresh off bus tours from the North, who whoop and holler, pretending to shoot each other"

6/12 The Sistine Chapel, Rome

"Like the pulsating, sweaty crush of humanity funnelling into a football stadium, the panting, irritated multitude gawping up at Michelangelo's ceiling removes much of the enjoyment"

7/12 The 'Mona Lisa' at the Louvre, Paris

"Apparently her eyes follow you around the room. But how can you tell while busy jostling with iPad-wielding tourists?"

8/12 Church of the Holy Sepulchre, Jerusalem

"So fraught that even the rival priests had an animated set-to. Almost impossible to recall that it is a sacred place"

9/12 Angkor Wat, Cambodia

"We were astonished when a group of young men from South Korea brought a football along and started kicking it about on the sacred walls"

10/12 The Magic Garden, Koh Samui, Thailand

"One man spent most of his lifetime carving these amazing sculptures into the rocks on a hillside. Then tour groups turn up in their hundreds and block the entrance, taking selfies in front of the most obvious bits"

11/12 Table Mountain, Cape Town

"You wait 48 hours for the clouds to lift – and when the sun comes out so do the crowds. I couldn't get near the cable car – the queue was miles long. Do it the rewarding way – hike up"

12/12 Portobello Road, London

"So many in pursuit of so little – especially when the market is closed. Don't they read Lonely Planet?"
Reuse content