Camila Batmanghelidjh doesn't come over like your typical Whitehall apparatchik. She has a rather different dress sense and is also much more likely, post Cameron's ill-received 2006 speech, to dish out hugs to "hoodies". And yet, for nearly 20 years, Batmanghelidjh has been doing the Government's job for it.
Since 1996, her charity Kids Company has provided food, shelter, education and emotional support to the UK's most disadvantaged children. This work was previously funded partially through a £5m annual government grant, but this year that funding was cut, leading to a spat which last week became public. In a Radio 4 interview, Batmanghelidjh rebutted suggestions that finances at the charity had been mismanaged. She said: "This is briefing to avoid the real issues which is that we repeatedly challenged governments because they are not protecting children robustly … They are attempting to discredit me so that my message is weakened."
In fact, it's not just in the past tax year that the Government has reneged on its duty to protect the vulnerable. Successive cuts to public services have meant that Kids Company and other charities have been doing work which should properly be done by a welfare system funded by progressive taxation. Now the Government has also begun undermining the very charities that stepped in to pick up its slack. Does it really believe private donation will be sufficient to meet the growing need?
Someone with a better grasp of the limits of charity is Thom Feeney, the Londoner who last week set up a Greek bailout crowdfunding initiative. It's at €1.75m, so seems unlikely to reach the €1.6bn target in time, but maybe that isn't really the point. Feeney has provided a means for well-wishers to express their solidarity with the Greek people, but also highlighted a stark difference in attitude between European politicians – who hope to use the economic crisis to bully Greece into accepting austerity measures – and ordinary European people – who just want to lend a hand.
What is charity good at? Not solving inequality, child poverty or a national debt crisis, not really. Because even impeccably organised charities lack the authority and scale to tackle the world's big structural problems. Moreover, without government support, the time-consuming, unpredictable nature of fundraising makes it almost impossible to execute a strategy over the long term. What charities are good at is exposing, and temporarily patching over, gaps in a government's care of its people.
Batmanghelidjh's message about how children are falling into the widening gap left by this Government is clearly unwelcome. Fortunately they're going to have a hard time shutting her up.
Women need not apply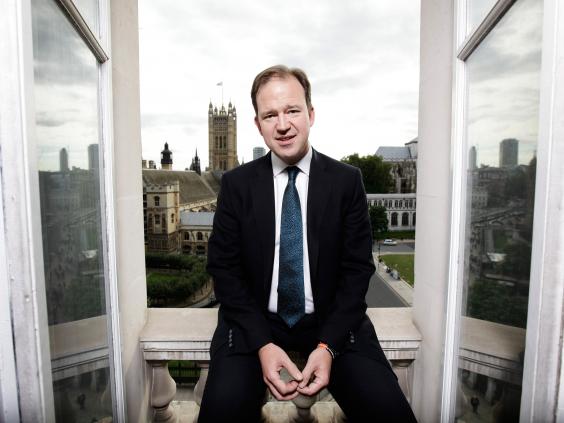 Just when you thought parliamentary business couldn't get duller, they've gone and done it. The members of the new Culture, Media and Sport Select Committee were announced this week, and there is not a single female or non-white MP among them.
As if to drive home the monocultural point, the committee will be chaired by Jesse Norman, a Tory MP best known for writing a biography of the 18th-century "first modern conservative" Edmund Burke, and for being an old Etonian who defends the overrepresentation of his classroom chums in government.
Usually, we might opt to give this whole sad sausage party a miss, but select committees are powerful. The important national debates which will now take place without any input from women or ethnic minorities include the future of the BBC, press freedom and football governance. Select committee elections were an opportunity for Parliament to provide diverse modern Britain with some diverse representation, and instead we've been landed with 12 Dreary Men. That number includes the ghost of Burke, who'll surely be delighted to see that two centuries after his demise, the same white male hands retain their grip on power.
Now that's what I call a life-saver
Music industry bigwigs will be treating themselves to a half of shandy this weekend as new figures show a 4 per cent rise in recorded music sales. The good news is attributable partly to internet streaming, but also to old-fashioned pop compilation CDs, among them the fastest selling album of the year, Now That's What I Call Music! 90.
This wouldn't be the first time Now has come to the rescue. Anyone who's tried to buy a Christmas gift for a sullen preteen will know what a life-saver they are. For youngsters who are yet to form their own individual tastes, pop compilations are the gateway drug that gets them hooked on buying new music. It's the kind of crack that the music industry could do with more of. I received a Now 26 double cassette tape for Christmas 1993 and, after hearing Meatloaf's "I'd Do Anything for Love (But I Won't Do That)", I can truthfully say I never looked back.
A joke not all of us would get
Oh, ha ha! What a clever jape it was of civil servants to suggest resettling Hong Kong's 5.5 million residents in Northern Ireland at the height of the Troubles. The National Archive has recently released documents which show the idea was discussed at length in 1983, although a retired Foreign Office official has confirmed it was only "a spoof between colleagues who had a sense of humour". If you've experienced the all too real modern equivalent, it probably doesn't seem quite so funny. In the past two years, some 2,707 council tenant families have been moved from their homes in London to new residences as far afield as Bradford, Pembrokeshire and Plymouth.
Blossoming tastes
Britons are among the least sophisticated drinkers of Europe – this much we know. Now, thanks to a survey by the International Wine Challenge, we also have a list of the specific ways in which we fall short. Embarrassing breaches of wine etiquette include pronouncing the T in merlot and serving white with ice cubes, but sadly the list omits my favourite example. A friend went on a fancy date with a man who made a great show of casting a discerning eye over the wine menu. After finding nothing there to his liking, he called the sommelier over: "Excuse me, but do you have any, er, Blossom Hill?"
Twitter: @MsEllenEJones