The world is in the midst of the biggest extinction of wildlife since the dinosaurs. As incredible as that may sound, these are the conclusions reached last month by the latest Living Planet Report produced by the World Wildlife Fund and the Zoological Society of London. It reveals that the global populations of fish, birds, mammals, amphibians, and reptiles have plummeted by a staggering 58 per cent between 1970 and 2012.
There is no shortage of culprits behind this devastation wreaked upon the world's animals — habitat loss and degradation, pollution, disease, and the spread of invasive species. And then there is species exploitation - as seen in the catastrophic rise in recent years of the poaching and trafficking of wildlife - to the tune of $20 billion a year.
Contributing to the struggle against this ongoing destruction of our planet's biological heritage are international meetings like the Hanoi conference on illegal wildlife trade  which aims to raise awareness of the consequences of poaching and trafficking and of the concrete steps which can be taken to end it.
Hanoi is the third in a series of global conferences — following those previously held in in London in 2014 and Kasane, Botswana in 2015 — on illegal wildlife trade. Our joint efforts over the two days of the conference should result in a plan calling for reasoned, tangible, and unified action against this destructive phenomenon.
The international community, the United Nations, major funding bodies like the Global Environment Facility (GEF), and the private sector have reached an understanding about how to combat this scourge effectively through a three-pronged approach: enforcement, education, and economics.
On enforcement, those charged with protection of animals and parks need to be adequately equipped. Wildlife rangers and officers lay their lives on the line on a daily basis, and face increasingly heavily armed and well-funded poachers.
Pitting international 'muscle' against the illicit trade also means forging greater collaboration between police, intelligence, customs, and revenue agencies, and strengthening legal systems so that they can successfully prosecute locally hired poachers, the middle men, and the global crime syndicates.
On education, local people need information about the real impact of wildlife slaughter on their ecosystems and economies. In recipient countries, people need to know what the impact of their purchase of illegally traded wildlife products actually is. Local and international campaigns against wildlife crime enable more and more people to understand why this trade must be stopped.  Just in May, the UN launched the #WildforLife campaign to raise awareness of this kind.
On the economics - conserving wildlife is an asset to communities and nations. People will help conserve the wildlife around them if they believe it is in their interests to do so. So sustainable livelihoods must be created too.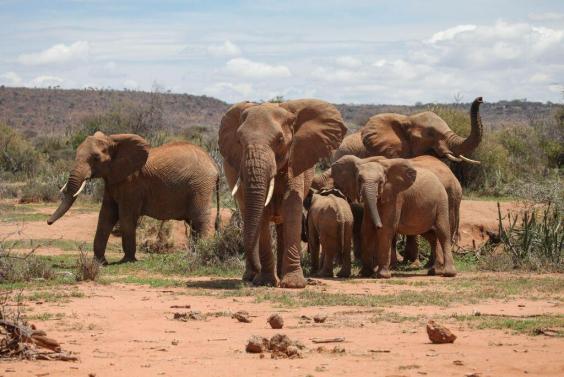 UNDP is proud to be part of a Global Partnership on Wildlife Conservation and Crime Prevention for Sustainable Development, working with the GEF, the World Bank, and technical partners across nineteen countries in Africa and Asia. 
UNDP is also working with its sister agencies - the UN Environment Programme, the UN Office on Drugs and Crime, and the CITES Secretariat - to support nations and local communities to tackle poaching and wildlife trafficking, and to reduce the global demand for illegally traded wildlife products.
Now the UN agencies involved are looking at how to increase the impact of their initiatives through closer collaboration on addressing the multiple and interconnected aspects of illegal wildlife trade.
Let's ensure that the outcomes of this latest meeting in Hanoi not only strengthen international resolve, but also galvanise support for stepped up action against illegal wildlife trade.
Helen Clark is the Administrator of the United Nations Development Programme (UNDP) and a former Prime Minister of New Zealand. Follow Helen on Twitter @HelenClarkUNDP
Reuse content