The Independent's Homeless Veterans campaign for ex-servicemen and women who have fallen on hard times was given another boost today, with a £250,000 donation from the Government.
The money came from a fine imposed on the Ministry of Defence for breaching rules aimed at clamping down on tax avoidance.
Unveiling the donation, the Chief Secretary to the Treasury, Danny Alexander, said: "Our veterans are the best of the best, and they deserve the best of help if they hit a difficult patch in their lives. I salute [this] inspiring campaign and am delighted to be able to announce this money."
The donation brings the total raised by the campaign to at least £1.25m.
Money from the appeal goes to two charities – Veterans Aid and ABF the Soldiers' Charity – which help former forces personnel who have hit rock bottom, and work to prevent others from reaching that point. The campaign officially finished last month.
In pictures: Homeless Veterans appeal
In pictures: Homeless Veterans appeal
1/20 Glynn Barrell

Glyn Barrell is among the veterans hoping to benefit from the self-build scheme in Plymouth

2/20 Rachel Holliday

Rachel Holliday is converting a police station into a hostel

Colin McPherson

3/20 Androcles Scicluna

Veteran Androcles Scicluna says performing boosted his confidence

Simon Gregor

4/20 Christopher Cole

Christopher Cole, 51, from London, spent three years in the Army but left in 1982

John Lawrence

5/20 Maurillia Simpson

Former servicewoman Maurillia Simpson with the medals she won at last year's Invictus Games

Jeremy Selwyn/Evening Standard

6/20 Martin Rutledge

Head of The Soldiers' Charity, Martin Rutledge, says charities sometimes allow emotion to dictate their choices

Justin Sutcliffe

7/20 Ben Griffin

Ben Griffin wants to open people's eyes to the cycle of political violence

Charlie Forgham-Bailey

8/20 Robin Horsfall

Robin Horsfall, who fought in the Falklands and helped end the Iranian embassy siege

9/20 Mark Hayward

A bed for the night and food helped Mark Hayward out of misfortune

Justin Sutcliffe

10/20 Ashley Rosser

Ashley Rosser, who served in the RAF, at the Veterans Aid hostel in east London

Micha Theiner

11/20 Dave Henson

Britain's Invictus Games captain Dave Henson says veterans' charities helped rebuild his life

Chris Jackson/Getty Images

12/20 Hugh Milroy

Hugh Milroy dispels myths about war-zone veterans through his work as the CEO of Veterans Aid

Charlie Forgham-Bailey

13/20 Andy MacFarlane and Julie Taylor

Former soldiers Andy MacFarlane and Julie Taylor work at the Jaguar Land Rover plant in Solihull under a covenant connecting veterans with employers

Andrew Fox

14/20 Mark McKillion

Mark McKillion's experience of living on the street eventually left him feeling as though the only way to escape was to end his life. He survived his desperate jump from Westminster Bridge, and VA's help has restored his "faith in humanity"

15/20 Nigel

Nigel, a navy veteran, remembers living on the beach in the run-up to Christmas, when it rained every day for a week. He slept on a bench for seven years whilst suffering from Parkinson's disease.

16/20 Keith Cooper

Before Keith Cooper had his place confirmed at Avondale House in Newcastle, he was working out whether he could afford to buy a tent to live in

17/20 Simon Weston

Simon Weston, a Falklands War veteran, said even something as simple as a cup of tea can be an important step in getting the life of a homeless veteran back on track.

AFP/Getty Images

18/20 Ian Palmer, professor of military psychiatry

Ian Palmer, the first professor of military psychiatry to the British Armed Forces, says that the depiction of all ex-service personnel having post-traumatic stress disorder may stop people who really need help from getting it

Glenn Copus

19/20 Douglas Cameron

Evgeny Lebedev with Douglas Cameron, who had a hernia operation while serving in Burma

Johnnie Shand Kidd

20/20 Veterans Aid

General Sir Mike Jackson, President of ABF The Soldiers' Charity, called for donations to the Homeless Veterans appeal

AP
The MoD was fined £1m recently over breaches of strict new rules for paying senior government staff off payroll.
Mr Alexander announced the changes nearly three  years ago, amid concerns that such arrangements could make it easier for employees to avoid tax.
A review of government departments and other agencies found more than 2,400 key public sector staff had been engaged off-payroll, in some cases for more than 10 years. It is not clear how many exploited the loophole. The MoD was fined for failing to seek the necessary assurances from some contractors that the new rules were being met. The mistake is understood to be due to an administrative error in 2012-13.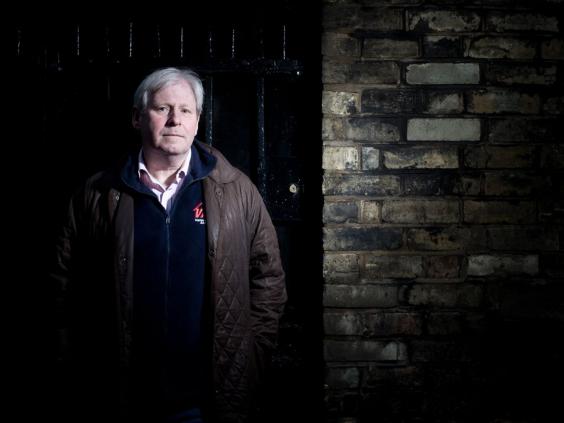 Hugh Milroy, CEO of Veterans Aid, said: "This couldn't have come at a better time. For many years our daily work has focused completely on helping veterans in genuine crisis, so it is entirely appropriate for this money to be used to support ex-servicemen and women."
Major-General (Retired) Martin Rutledge, chief executive ABF the Soldiers' Charity, said: "I am delighted about this decision to give the money to homeless veterans. As the national charity of the Army, we can steward this money to where it's really needed and with the minimum of  red tape.
"I'm heartened by the way that many sections of the  community – from the generous British public, to public-spirited businesses and now the Government – recognise this is an important area  of need. A fantastic effort by  all concerned."
A £300,000 donation by Lloyds Bank lifted the funds raised for the Homeless Veterans campaign – run  in conjunction with the  Independent's sister newspapers, The Independent on Sunday, i newspaper and the London Evening Standard – to its £1m target earlier this month.
Separately, the Government is donating £750,000 to help veterans from across the country travel to London to mark VE commemorations in May.
Reuse content