There are three important things to say about the Rennard case. First, whatever he did or did not do, the idea that this is the most important news story in the land is absurd. Second, that he could – still – make things better by issuing a sort-of-apology. Third, that internal procedures can never work properly in cases of this sort.
Let me declare an interest, of sorts. A long time ago in a distant political universe I worked for Paddy Ashdown when he was leader. It was then that I got to know Rennard, and I have to say I never heard any rumours about his behaviour. There were certainly some sex maniacs around the party, but he wasn't one of them. What I did witness were his superlative political skills. Some commentators say that he was the "real" leader of the party during its survival in the early 1990s, after the disastrous SDP-Liberal Party merger, and its later growth and success were all down to him. This is silly. Rennard was never going to be able to get up in the House of Commons, brave the Tory jeering and make passionate speeches about genocide in Bosnia, as Ashdown did. He would not have been able to charm the voters in the way Charles Kennedy did. He could not have added gravitas a la Ming Campbell. And he would certainly not have provoked Rennard-mania in the 2010 election, as Nick Clegg did. He was always there for successive leaders, and they always took his advice seriously, but he did not run the thing. Rennard did not introduce the poll tax of any of the other disasters that marked the late Thatcher/John Major era. He didn't decide to invade Iraq, or make any of Tony Blair's errors for him. But he sure knew how to make the most of other peoples mistakes. 
Put simply, he put the fear of God into his political enemies. If you were a Tory running in a Lib/Con marginal, any reports that Rennard had been seen in the constituency would lead to an immediate loss of morale and confidence. He delivered astonishing success in by-elections, local and European elections, and general elections. The facts about swings and boundaries were always at his fingertips, the personalities known, the tactical sense keen, the strategic awareness acute. He was an anorak, with a political purpose. This, I believe, goes a long way to explain why sections of the media generally hostile to the Liberal Democrats, as well as traditional enemies, have made such a meal of this story.
The other factor, though few would admit as much, is that there isn't much else going on in the world at the moment. Well, apart from mass murder in Syria, a Ukraine edging to civil war, genocide in Central Africa and an economy that stubbornly refuses to deliver decent living standards for all. In that context the question of whether one Liberal Democrat peer waddles in the House of Lords of an afternoon is obviously of paramount significance. Sky and BBC News gave the same treatment they would to a Budget or Queen's Speech. The Today programme went to town on it, and spent 20 minutes grilling Clegg on it compared with the 5 minutes spent on new health rights for people with mental illnesses.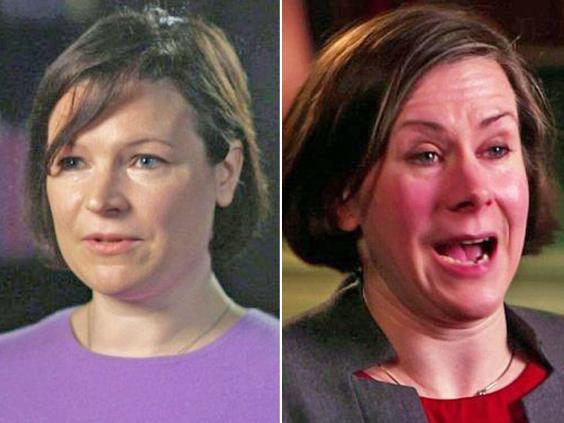 This could all have been avoided by Rennard and the party agreeing for him to make what might be termed a 'Tony Blair' apology. Might still be. This would go something like this:
"I would like to make a short statement on the allegations that have been made against me. None of these have been proved and in a series of meetings with party officials I have tried to meet their concerns and do everything I could that would protect the party. I understand that this has been a distressing process for all concerned, and has damaged our party. Therefore I am quite prepared to state that IF I have caused distress or hurt to anyone in this matter, than I am naturally sorry about that, and apologise for it. I hope that we can now move on together and help Nick and his team build on the work the whole party has done in delivering us into government. Thank you."
That might not be the end of it, but it would at least offer something to those who feel most aggrieved, and more than they would otherwise get. It would also mark the end of the internal party process. This, by the way, like most internal procedures in businesses, is completely inadequate to deal with anything terribly serious. There are no real sanctions that can be used on someone, and the 'hearings' lack any of the basic rules of procedure and fairness we have developed in the proper courts system. Too often it is a case of "guilty till proven innocent".
As it happens Rennard was investigated by the police and no further action followed. That to me is worth something as well.
Reuse content