More and more people in Belfast are apprehensive that the devolved Assembly in the Stormont area of the city, which has been in operation for seven years, is in increasing danger of failure and could collapse, not with a bang but a whimper.
The two major parties in the administration, the Democratic Unionists and Sinn Fein, have both described the system as dysfunctional, while public confidence in the power-sharing arrangement has slumped to perilously low levels.
The Stormont system, originally headed by the late Ian Paisley, began in a spirit of co-operation and even friendship which astonished the world. But those positive sentiments are long gone, replaced by a near-poisonous atmosphere in which unionists and republicans seem almost determined not to reach agreement on the major issues.
The level of discourse has recently sunk to new depths, with Sinn Fein president Gerry Adams calling some unionists "bastards" while a senior Democratic Unionist declared that in the present talks his party would treat Sinn Fein documents as toilet paper.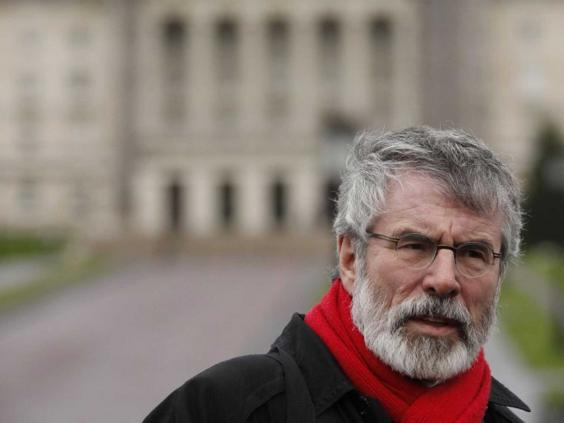 In recent weeks the reputation of the political classes suffered another serious blow when it emerged that some Assembly members have for years been claiming heroic amounts of expenses.
Although the major issues in the present talks have all topped the political agenda for more than a year no significant progress has been made on any of them.
Chief among them is the economy, with the DUP saying Belfast has no choice but to accept directives from Westminster but Sinn Fein adamant that it will not "enact Tory cuts".
All local parties have pressed for the devolution of corporation tax, but George Osborne recently made it clear that this would not happen unless Stormont's management of the economy improved. This is one of Westminster's points of leverage in the talks.
Other issues are more immediately toxic and divisive. These include the question of Orange marches, an issue which goes back not just for years but for centuries, and which continues to eat up millions of pounds in policing costs.
The issue of how often the Union flag should fly at Belfast City Hall, which to outsiders sounds comparatively minor, has caused much disruption in the past and remains unresolved.
At the same time, years of debate concerning victims of the Troubles , in which more than 3,700 people were killed, have brought no agreement.
The idea that these and other issues can be wrapped up in a few days of talks is almost universally regarded as unlikely.
Reuse content