"Words cannot be killed". This is the Facebook cover page of Bangladeshi blogger Washiqur Rahman. It's a statement of solidarity with Avijit Roy, the Bangladeshi-American atheist blogger who was murdered last month in the capital of Dhaka by religious extremists.
On Monday morning, Rahman suffered a similar fate to Roy's. He was surrounded and stabbed to death by suspected extremists while on his way to work, in the middle of a busy street. He was 27 years old.
Far from just being two random murders, these attacks are the methodical work of vigilante extremists working through a list of atheist bloggers. The list was drawn up last year when 100,000 protesters called on the government to introduce the death penalty for blasphemy. The government refused to introduce death penalty, but it did begin a crack down on the country's free-thinking blog community. It shut down some of its most popular sites, and imprisoned bloggers accused of "offending religious feelings". Once known as the only place where non-religious Bangladeshis could gather safely, the internet suddenly became unsafe for atheists wanting to air their views.
I arrived in Dhaka over the weekend with the hope of speaking to bloggers here about the oppression they face in their own country. I met with one writer, who knew both Roy and Rahman. According to him, the two men had not been that discouraged by the government crackdown at first. "When Avijit Roy said he was coming back to Bangladesh from America, he was concerned for his safety, but we assured him he would be fine," he told me on Saturday evening.
Roy was an atheist, but his focus was really on the importance of science and rational thought. He was careful to build consensus, and avoided criticising the Prophet Mohammad directly. Few people believed he was in immediate danger. His murder last month, also in broad daylight, sent the message to Bangladeshi atheists that no-one who challenged fundamentalism was safe.
Despite this, the writer I spoke to said he felt safe enough talk on the record. However, that was this weekend: this morning changed everything. Rahman was nowhere near as famous as Avijit Roy. In fact, he wrote under a pseudonym and never used images of his face in his posts. Like Roy, he was not especially strident in his views; his most "extreme" action being to post a Charlie Hebdo cartoon of Mohammad.
My contact had written for the same blog as Rahman. The message sent by his murder was clear: "This is beyond just insulting the Prophet. They don't want anyone to question any authority, it doesn't even have to be insulting; they will silence you".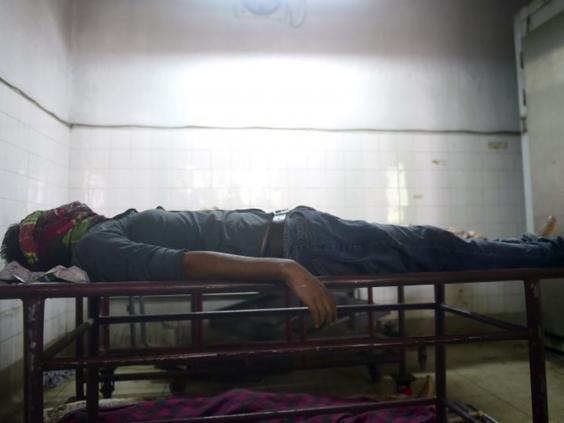 For many in Bangladesh, this is the crux of the matter. The target of these killings and crackdowns is not just atheism, but the very idea of questioning received wisdom and authority. Crackdowns on atheists began at a time of widely popular "Shahbag" protests in 2013. These were in response to the supposedly lenient sentences handed out to members of a radical Islamist party found guilty of war crimes. Most protesters, in a country with a 90 per cent Muslim population, were themselves Muslims. But they were accused of blasphemy. Their protests lead to counter protests, and calls from religious zealots for an anti-blasphemy death penalty.
Rather than target the Shahbag protestors directly, atheists provided a softer target for silencing dissent. For the government, who are eager to stem these counter protests, they are a small and politically cheap group. And by cracking down on them, they are able to placate Bangladesh's extremists.
For the blogger I spoke to, who is also on this hit-list of atheist bloggers, this all makes for a stark state of affairs. "It is very simple and clear now. I cannot put myself and my family in that risk. I cannot write".
This weekend I arrived in Bangladesh with the naïve hope of writing about wide-eyed idealists fighting the fight no matter what, fuelled with the zeal of Je Suis Charlie. The reality on the ground is much harsher: atheists are being hunted down for both religious retribution and political gain. Washiqur Rahman was right: words cannot be killed. But a struggling movement can only take so much battering, and Bangladeshi atheism is fighting to survive.
Reuse content