Fifty years ago, Sir Edward Heath became leader of the Conservative Party. To mark this anniversary, two Sundays ago, the BBC Parliament channel staged a marathon "Edward Heath Night" with hours of film footage covering his career as party leader, prime minister, defenestration by Margaret Thatcher and his "Incredible Sulk" on the backbenches for a further 25 years.
As I relived the nightmare of his 1970s premiership through shaky TV footage of the three-day week, Bloody Sunday, miners' strikes, prices and incomes policy failures, I thanked God, once again, for the courage of Margaret Thatcher in deposing one of worst Conservative leaders and prime ministers of the 20th century.
I have my own personal loathing for Heath, as he had prevented me from being included on the party's list of official candidates. During the years I sat directly behind him in the Commons chamber between 1979 and 1997, he would occasionally turn and glower at me as I cheered Thatcher.
In all that time, he spoke eight words to me – in 1993, when I was appointed as a  government whip: "I see they've shut you up at last!"
So there is no one more likely to celebrate the trashing of Heath's record in recent days than me. And as someone who voted against Europe in the 1975 referendum, I hope that if the public wants retribution on Heath, they will yet get their chance to demolish his only remaining legacy by voting No in the forthcoming EU referendum.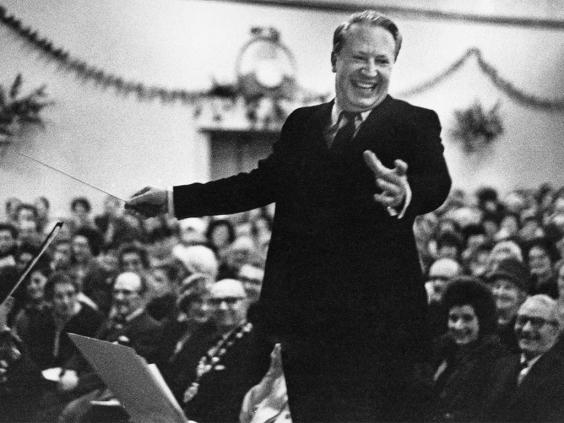 But I want his record trashed for the right reasons – not because of lurid claims that he was a serial paedophile. I find it hard to believe that, from 18 June 1970 until his death 35 years later, when he was permanently guarded by Special Branch protection officers wherever he went and was waited on at all times by household staff and personal assistants, he could possibly have engaged in paedophile activity without their knowledge and connivance. 
Of course, in the current febrile atmosphere, when it seems to be automatically assumed that nearly every dead politician of his era was a paedophile, it is inevitable that these police inquiries must now take their inconclusive course. I hope they will include interviews with every known policeman who guarded Heath. There are also still plenty of living political assistants – Lord Hurd, Lord MacGregor and Lord Waldegrave – who could provide useful insights to the police into unexplained diary absences.
The truth is, as Robert Vaudry, Heath's PA from 1988 until 1992, said in a BBC interview: "We ran his life like a military campaign. We knew what he was doing every minute of every day during that four-year period. So to think that there were things going on that we weren't aware of would be surprising, shocking and incredulous."
It might also be useful if the 1,000 police officers now investigating Heath were made first to read Phillip  Ziegler's authorised biography, along with Heath's own autobiography. This will help with the allegation that a 65-year-old man, when aged 12 in August 1961, was picked up by Heath on the A2 in Kent and taken to his flat in Park Lane to be raped. On 1 August, Harold Macmillan launched the UK's first – unsuccessful – bid to join the Common Market. A Commons debate ensued which Heath, as Lord Privy Seal, wound up on 3 August. Immediately afterwards, Heath left for St Jacut-de-la-Mer in Brittany to stay with the multi-millionaire Madron Seligman and his wife, Nancy.
Edward Heath - Life in pictures
Edward Heath - Life in pictures
1/15 Edward Heath

Leader of the British Conservative Party Edward Heath tours his constituency during the general election campaign, 1966

2/15 Edward Heath

British Conservative Party politician and amateur musician, Edward Heath conducting the annual carol concert at the Grand Ballroom, Broadstairs, Kent, in December 1963

3/15 Edward Heath

Conservative Party leader Mr Edward Heath holds up with pride the new Conservative election manifesto entitled 'A Better Tomorrow' at a press conference in London, 1970

4/15 Edward Heath

British prime minister Edward Heath chatting with US president Richard Nixon at Chequers in Buckinghamshire

5/15 Edward Heath

British Prime Minister Edward Heath, skipper of the British team for the Admiral Cup Series with his team aboard the yacht 'Morning Cloud' at Southsea, Hampshire, 1971

6/15 Edward Heath

In 1974 the Conservative Prime Minister Edward Heath, left, was ousted from Downing Street when Harold Wilson, right, formed a minority Labour government

Getty

7/15 Edward Heath

Ted Heath leaves Downing Street to hand in his resignation, 1974

Getty

8/15 Edward Heath

British Prime Minister Edward Heath announces the date of the General Election, 1974

9/15 Edward Heath

Deposed Conservative party leader Edward Heath with his successor Margaret Thatcher, 1975

10/15 Edward Heath

Former Prime Minister Edward Heath at his home in 1975

Getty Images

11/15 Edward Heath

At the Conservative Party Conference (L-R), Mr Edward Heath, MP for Bexley, Mr Francis Pym, Leader of the House of Commons, and Mr William Whitelaw, Home Secretary, applaud a colleague's speech, 1981

12/15 Edward Heath

Edward Heath at his home in Salisbury in 1980s

13/15 Edward Heath

Edward Heath bids farwell to Chia Chia the panda, London Zoo, 1988

14/15 Edward Heath

British prime minister Sir Edward Heath, appearing before the US Senate armed committee on the situation in the Persian Gulf, 1990

Getty Images

15/15 Edward Heath

Sir Edward Heath arrives at No.10 Downing Street for a dinner hosted by Prime Minister Tony Blair in London, 2002
During his stay, he bought an English newspaper with the headline "Heath to negotiate with 'The Six'". He records on page 211 of his book: "That was the first indication I had that the announcement had been made in London". He returned at the end of August to begin preparations for an immediate tour of Europe. Bexley, the A2 and indeed Parliament would see little of him for the two years of negotiations which would end with General de Gaulle's "non" in 1963. Oh, and for the record, Heath never lived in Park Lane. From being elected in 1950 until the early Sixties, he leased a flat in Petty France before moving to the Albany, where he lived until becoming PM.
Wiltshire Police are conducting inquiries relating to his residence at Arundells, in Salisbury. Dates again are important. He moved there in 1985, shortly before his 70th birthday, living there until he died aged 89. I'm not suggesting that rampant paedophiles of that age do not exist but with a permanent police presence and chauffeur, and staff complete with housekeeper (I don't think Heath could even boil an egg), it is difficult to imagine such liaisons without police connivance.
Heath was always an IRA target throughout his retirement. He had presided over the Bloody Sunday affair in 1972 and imposed direct rule on Belfast by abolishing Northern Ireland's office of Prime Minister and suspending Stormont. He incurred the wrath of nationalists and unionists alike.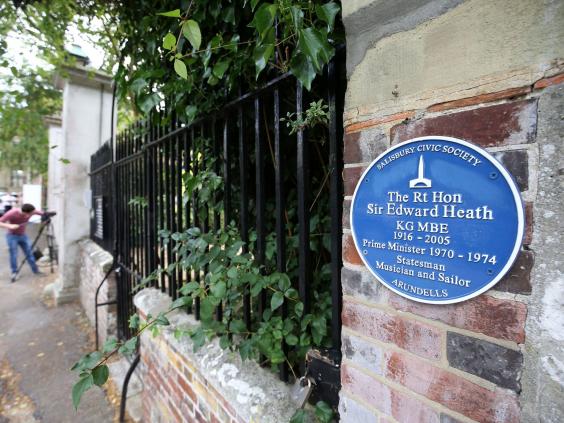 Heath was party leader from 1965 and was an instantly recognisable figure. Homosexuality of any kind was illegal until 1967 and it is hard to imagine the Leader of the Opposition being protected by the Labour Government or the Establishment if his alleged secret paedophile activities were known but being covered up.
Only two years earlier, the Establishment had been blown up by Heath's cabinet colleague, Profumo, who was embroiled in blackmail, Russian spies and affairs with call girls. The names of Christine Keeler and Mandy-Rice Davies should still strike fear and terror in every Tory MP engaging in sexual activity with anyone other than a spouse. The mood of the press, post-Profumo, was that the era of the Establishment cover-up of its peccadillos had already ended. As PM, Heath himself had to deal with Lord Lambton's call-girl dalliances in 1973, resulting in Lambton's resignation from the Government.
And there was no protection in 1958 for the Tory MP for Harrow, Ian Harvey, when he was caught with a guardsman in the dark in St James's Park. Arrest, charge and a £5 fine for gross indecency followed. Harvey resigned from Parliament with the Tory hierarchy anxious to clear the decks before the 1959 general election. Guess who was the Chief Whip in Macmillan's government? Yes, for five years, from 1955, Heath served as Eden's and Macmillan's feared but highly respected Chief Whip, handling Harvey's peccadillos with extraordinary tact. 
So Profumo, Lambton and Harvey give the lie to the notion that Heath was free to paedo, cruise and cottage his way through politics, certain that the Establishment would cover for him. 
Ghastly political failure? Almost certainly. Serial paedophile? I need more  – much more – than Wiltshire Constabulary has so far served us with. Maybe this is one for Inspector Clouseau.
Michael Brown was a Conservative MP, 1979-1997