At four years old, my child told me that God had made a mistake, and that he should have been a girl. And I listened.
Since then, I have been told a number of times that my parenting is poor. And not just poor: abusive, scandalous, dangerous and delusional. According to some people, my child should have been taken by social services.
But even before she could speak my daughter had made her preferences clear. I thought I had a little boy who liked girly things. When she was two and a half, nursery staff asked me if it was ok to let her wear a Snow White outfit during dress up time. I said yes. It was a phase, after all, wasn't it?
My daughter is now 21. She is a happy, outgoing and confident young woman. But for many years, I lived in fear of the call that would tell me she had taken her own life. After all, her life at school had included seven overdoses, as well as daily verbal and physical attacks.
I don't know how we managed to get through those years, but she tells me it's because I didn't dismiss her feelings as ridiculous, or try and shame her into living as her birth gender, regardless of how much easier that may have been for me.
This week the press are outraged that three-year-olds are being referred to the NHS for gender identity treatment. But this isn't of the medical kind. These children are being referred so that the whole family can get support. Because they are suffering.
For children who don't identify with their birth gender, no medical intervention is even considered without there already being a history of gender variance. And it can only take place after puberty has started.
Landmark LGBT TV moments
Landmark LGBT TV moments
1/9 EastEnders gay kiss - 1989

EastEnders becomes the first British soap to screen a kiss between two gay men. The Sun branded the landmark kiss between Colin and Guido as a " love scene between yuppie poofs".

BBC

2/9 Orange is the New Black – 2013

The Netflix series features lesbian and bisexual women of different colours and sizes, but its greatest accomplishment is the honest portrayal of its transgender character, Sophia Burset (played by Laverne Cox).

3/9 Brookside lesbian kiss - 1994

Brookside followed suit as the first to screen a lesbian kiss when Beth and Margaret shared a passionate embrace.

Channel 4

4/9 Lesbian lead on US TV - 1997

US TV gets its first ever lesbian lead, as Ellen Morgan (played by Ellen DeGeneres) came out in a special two-part episode of ABC's Ellen.

Reuters

5/9 Primetime TV gets gay characters - 1998

Will & Grace debuts on NBC as one of the first primetime US series to feature lead gay characters. Actors Eric McCormack and Sean Hayes played Will and Jack on the successful show that ran for eight seasons.

Getty Images

6/9 First lesbian drama series - 2004

Television gets its first predominantly lesbian dramatic series in Showtime's The L Word.

7/9 Glee - 2009

Glee is the television show with the most number of regular and recurring homosexual characters, according to the Gay & Lesbian Alliance Against Defamation (GLAAD). Glee has won four Golden Globes, including a supporting actor nod for Chris Colfer—who played bullied open gay character Kurt Hummel.

Getty Images

8/9 Modern Family – 2009

The Emma-winning and progressive ABC series features an interracial and extended family along with leading gay characters Cam and Mitchell as the adored married couple.

9/9 E4's Cucumber, Banana and Tofu – 2015

Russell T Davies' recent trio of programmes bring a sensitive and serious yet funny portrayal of contemporary queer life with gay and lesbian lead characters—Henry and Scotty.

Channel 4
Puberty is in itself a diagnostic tool. If it doesn't not cause distress, then the likelihood is that the child is not transgender. If it does cause distress, then hormone blocking medication is given, which is completely reversible if needs be.
When my daughter started puberty at 12, she was incredibly depressed. She started taking overdoses of paracetamol, before moving onto to self-harming with razor blades. For her, it was a daily relief and distraction to her body changing in a way she couldn't control. She was prescribed blockers at 13.
Luckily, my daughter and I weren't completely alone. When she was six I called a helpline run by the group Mermaids, which supports children with gender identity issues and their families. This was after she asked when she could have the operation to make her a girl. I cannot tell you the feeling I had during that call. Comfort cannot even begin to come close.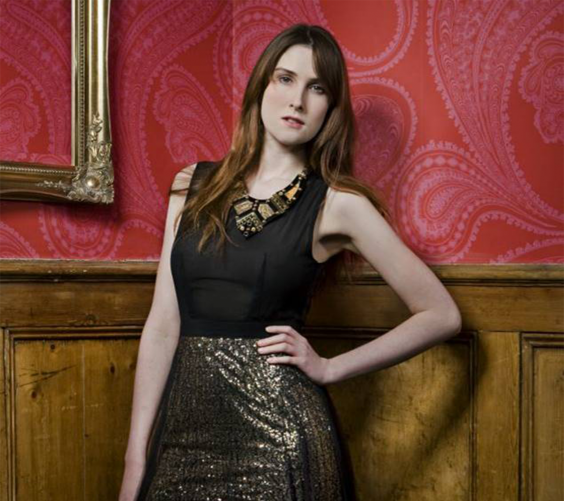 In the following 15 years, I ended up becoming Chair of Mermaids, and have seen over 200 families whose children have gone through transition. Many people question transgender children, and doubt whether they're old enough to really know what their true gender identity is. In my experience, children with a passionate intensity of feeling rarely change.
However, I have seen puberty affect two young men who decided to live as girls, before changing their minds. Over the course of early puberty they gradually went from feeling totally feminine, to deciding they were happy being male, but were gay. One was the son of our previous Chair. He lived as a girl for three years, and he was happy. And when he realised that he was not female, he simply changed back.
All the other families that I have known whose children have reached puberty to date have supported their child through transition. And that is split equally between girls wanting to be boys, and boys wanting to be girls.
Listening to your child should never be equated with abusive and bad parenting. And my family is proof of that. I have my daughter, whole and alive, but if I had refused to listen then it's very likely that I would have a dead son.
To find out more about Mermaids UK go to: http://www.mermaidsuk.org.uk/