Tom Hayes was, no doubt about it, something of an oddball. Every office has one. Usually it's a bloke: someone good at his job, perhaps, and so grudgingly tolerated, but never quite one of the lads.
Maybe his work colleagues snigger at him behind his back, as they did with Hayes. They called him Tommy Chocolate – as they downed drinks at the pub, he preferred to sip a hot chocolate and munch on biscuits, and, well, that's just bizarre, isn't it?
He was a decent enough derivatives trader, but shy and socially inept, and he had another nickname too: Rain Man, after Dustin Hoffman's autistic character in the 1988 movie of the same name. You get the picture. No one was much surprised when he was diagnosed with mild Asperger syndrome.
When Hayes became the only banker – so far, at least – to be prosecuted over manipulating one of the world financial markets' key rates, the London interbank offered rate (Libor), he would pitch up with his wife to Southwark Crown Court each day in a succession of scruffy V-necks and tatty slacks. His shoes were always scuffed.
His conduct in the dock was odd: sometimes tearful, often shaking his head theatrically. In the witness box, he picked apart even his own defence counsel, and grew frustrated at explaining the complexities of how Libor works to the jury of seven men and five women. As Mr Justice Cooke delivered his judgment last Monday, Hayes, 35, ran his hands through his hair. And when the sentence of 14 years – 14 years! – was handed down, he put his head in his hands.
It is, of course, hard to feel sorry for bankers. Let's resist the temptation to view them all as in-it-for-themselves fat cats. Who knows? No doubt, there are fine, hard-working individuals among them, and they could even be – as we are constantly told – vital to the health of the British economy.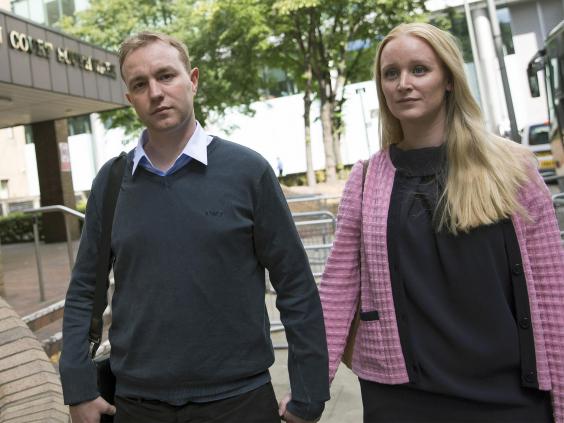 But it is hard to hear that Osbornian phrase "We're all in this together" without gagging. Really? Bankers are sailing blithely by on the gargantuan salaries and bonuses they always enjoyed, while the less fortunate are bearing the brunt of public service cuts necessitated by the bank bail-outs.
And I don't believe you have to be an ultra left-wing agitator to be angry about that. It's about fairness, and that's why I feel uneasy about the sentence in this case.
Mr Justice Cooke said he wanted to make an example of Hayes, described as the ringmaster of a vast conspiracy to manipulate Libor, which underpins contracts worth almost £200 trillion worldwide. Effectively placing bets on the rate's movement allowed Hayes to generate profits of about £170m over three years for his bank, UBS.
By most standards he seemed handsomely paid: £1.3m over three years. Except that in banking that's not terribly much, and when UBS reneged on a bonus, Hayes jumped ship to Citicorp. This was his undoing. There was a different culture at the US bank, and someone alerted the bosses to Hayes's activities. He was sacked, and the Serious Fraud Office soon came calling.
Forgive me an obvious point. By definition, conspiracy is a team game. Not only were there traders in other banks who Hayes would cajole and bribe to move markets, there were his superiors too. He said in evidence that his manager knew. His manager's manager knew. Even the chief executive knew. Prompts a question, doesn't it?
Mr Justice Cooke sentenced him carefully: nine and half years on each of the first four counts, those sentences to run concurrently, and four and half years on the remaining counts, those also to run concurrently. The two batches run consecutively, so bringing him up to 14 years. The only crimes for which he could have received a longer sentence are murder, rape and drug-dealing. As The Economist demonstrated in a rather waspish bar chart, had he kept a brothel, dealt in firearms and engaged in "wanton or furious driving", he would still be out of jail far earlier.
In the wake of the Libor scandal, banks – including UBS – have paid superficially hefty fines, which are, as far as I can see, completely affordable. And there are to be further prosecutions, so perhaps we should be grateful for that. It will be interesting to see the job titles involved, though.
We should applaud Hayes's conviction – if not the sentence – as long as others pay the price, too. As it stands, it feels a little like the aftermath of the Fred Goodwin saga: a PR diversion strategy, looking tough to the public but missing the central target. The banks, meanwhile, can re-group and return to business as usual.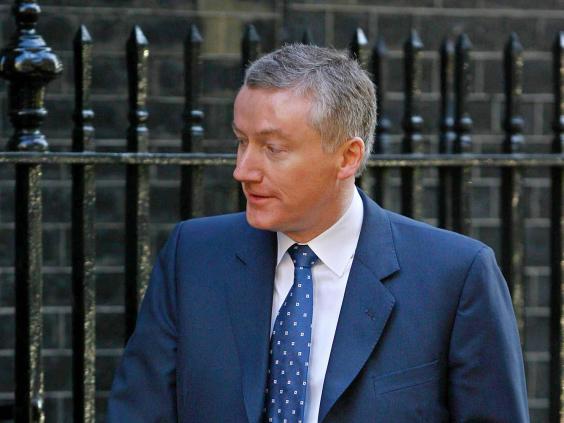 Like Goodwin, Hayes was from modest background, and did well for himself. But they were men who never quite fitted in; sometimes those make the best scapegoats, allowing others to continue on their merry way.
One man receiving such a hefty sentence may well, as Mr Justice Cooke wanted, send a signal to bankers. But it may not be the right one.
@jmullinjourno