It's a mark of the long reach of technology's grappling hook that the death of the actor and comedian Robin Williams – to be followed only a few hours later by the passing of Lauren Bacall – should inspire a debate not only about their merits as entertainers but about the validity of the social media platforms on which fans queued up to pay tribute.
My colleague Simon Kelner, over in The Independent, was one of several commentators to wonder whether the encomia pronounced by people with no direct connection to the deceased were evidence that we had become "a shallow, sentimental society", whose members found it difficult to distinguish between genuine emotion and those impelled into being by the peer group.
Kelner, having gamely confessed to never having found Williams particularly funny, ended up by presuming the Twitter memorial to be rather a good thing and arguing that social media "links us more closely to other people's triumphs and tragedies. It gives us a sense of a greater humanity..."
Whatever one may feel about this judgement, the tidal wave of condolence that followed Williams' self-inflicted death, appeared – once the views of a handful of relative-abusing trolls had been discounted – to be quite genuine. A neutral observer might have assumed that his career had peaked nearly a decade and a half ago, but longevity worked its habitual magic and for every fan of the recent work there was someone to remember Mork the space alien from 1978. Even Simon Cowell, one felt, was entitled to tweet that he never met him but he just knew he was a great guy.
It is that "never met him but just knew" gloss, of course, that exposes some of the ways in which celebrity, or rather our perceptions of that exalted state, has changed in the course of the past century or so. When the great music hall entertainer Marie Lloyd died in 1922 – her career on the slide and her great days emphatically behind her – a similar tumult of regret exploded into the newspapers. One hundred thousand people were said to have lined the London streets through which her funeral cortège passed, and variety halls shut their door as a mark of respect. Although Lloyd catered for a predominantly working-class audience, few of the tributes that accompanied her death were resolutely class-bound, and no less a grand intellectual panjandrum than T S Eliot declared himself inexpressibly pained.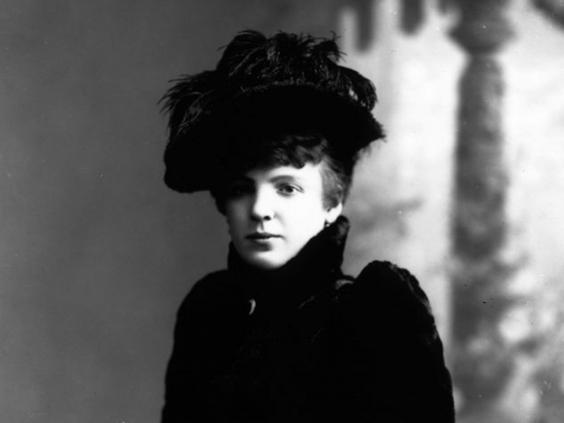 But the difference between Marie Lloyd's passing and that of a Hollywood star from the early 21st century is that most of the mourners who turned out to watch the Queen of the Halls' funeral procession would have seen her "live", often from a distance of a few feet, commanding a stage somewhere in the East End. If she was not "one of us" then she came from somewhere more or less adjacent. Lloyd, in fact, was one of the last of the flesh and blood stars, whose career petered to a close just as the much shinier and less penetrable medium of cinema began its ascent. Only eight years later, for example, J B Priestley could write a sprawling, machine-age novel like Angel Pavement, all of whose younger characters are obsessed with cinema, where Miss Edna Smeeth spends her time in pursuit of signed photographs, and a Saturday night in London is one long queue for the picture palace. The advent of celluloid and, more important, the way in which it was brought to an admiring public proposed what was, in effect, a confidence trick.
It was not merely that flagrant misrepresentation was employed to bamboozle a credulous fan-base, as in the P G Wodehouse Hollywood stories where the juvenile lead always turns out to be an ageing midget. On the one hand, the film magazines that sold so many hundreds of thousands of copies in the 1930s offered to take the reader nearer to the celebrities featured by way of insider gossip. Yet if on one level Garbo, Bogart, Bacall and co were supposedly "just like us", represented as human beings with temperaments and personalities to match, then the ultimate effect of the publicity machine was also to drag them further away by demonstrating quite how remote and Olympian they were: shimmering, otherworldly gods and goddesses who, by virtue of their professional calling, were about as unlike "us" as it was possible to be.
Half narrowly ordinary, half wholly extraordinary, the celebrity began from about this point to operate in a kind of conceptual never-never land, plausible in certain lights, fantastical in others, but always subsisting in an atmosphere where the first casualty was objective truth. One sees this in the rows of modern-day celebrity magazines laid out in the newsagents' racks, whose alternating cover-stories frequently contradict each other from one headline to the next. Here Katie Price is standing by her man; there she is ready to expose the wrong he did her to any tabloid reporter with a voice recorder. And on the elemental, professional level – all values in celebrity-land being necessarily expedient – the reality of Ms Price's romantic life is beside the point. Whether or not you can disentangle them, both corporeal and fantasy existence are secondary to the flogging of the brand.
The really insidious aspect to this process is that it affects even the more specialised redoubts of contemporary culture, where Ms Price and all she stands for are ritually disdained, creating expectation where there are no reasonable grounds for it to surface and imposing an entirely artificial membrane between watcher and watched. Not long ago, for example, I was eating supper at an event sponsored by the Norwich Writers' Centre when a grey-haired and rather diffident looking man sat down unannounced at the far end of the table and began quietly to apply himself to the meal set before him. This, I eventually determined, was J M Coetzee, Nobel Laureate and two-time Man Booker Prize winner.
Naturally, I assured myself, I was pretty familiar with the author of Disgrace and Elizabeth Costello, for had I not read a book of the letters he had exchanged with his fellow-novelist Paul Auster? It turned out that Coetzee wanted to talk not about the minutiae of modern literature but the Premier League and why Norwich City had recently been relegated from it.
And what would I do in the unlikely and disastrous event that Coetzee dropped dead tomorrow? Why, probably assure my limited Twitter acquaintance what a great guy he was – one step up from Simon Cowell, perhaps, in that polite words were definitely exchanged, but a judgement based on no real personal knowledge whatever.
On the other hand, this seems a better response than simply ignoring the passing of someone whose work has given you pleasure. One of the explanations for the outpouring of regret that accompanied Robin Williams' death, was perhaps that, here and there in his public performances, even more so in his media utterances, came the hint of a performer who was determined to break through some of the barriers that separate super-celebrity from the mundane world beyond it.
If he wasn't a modern-day Marie Lloyd, then to his considerable credit he managed to suggest that the gap between entertainer and audience is not quite as unbridgeable as some of us like to think.
For confidential support call the Samaritans in the UK on 08457 90 90 90, visit a local Samaritans branch or click here for details
Reuse content