At first sight, the story was sensational enough to send shock waves throughout the world of education.
There's no longer any point paying for your child to go to an independent school, the front page of The Daily Telegraph claimed, as state schools do better in exams. An analysis of Department for Education exam league table statistics showed England's 500 best-performing state schools outperforming the top 500 private schools that  offer A-levels.
It added that the top 1 per cent of state schools did better than 98 per cent of the private sector. There was a government source on hand to say: "We think the data is hugely welcome and that it vindicates our reforms and the next step should be to turbocharge those reforms." In other words, step up academisation. The truth is, though, that these figures do not offer a fair comparison – as education pundits made clear yesterday. Professor Alan Smithers, director of the Centre for Education and Employment at Buckingham University, said it was "a misleading comparison" and pointed out they compare a proportion of the state sector with every independent school in the country that takes A-levels.
This is not to deny that great strides forward have not been made by schools like Mossbourne Academy in Hackney, east London, which has an A-level point score of  809.4 – enabling it to compete with the best of the independent sector.
However, the plain fact is that the vast majority the best exam results within the state sector come from the country's remaining 164 grammar schools – and that has been the case for decades rather than a new phenomenon inspired by the move towards academies.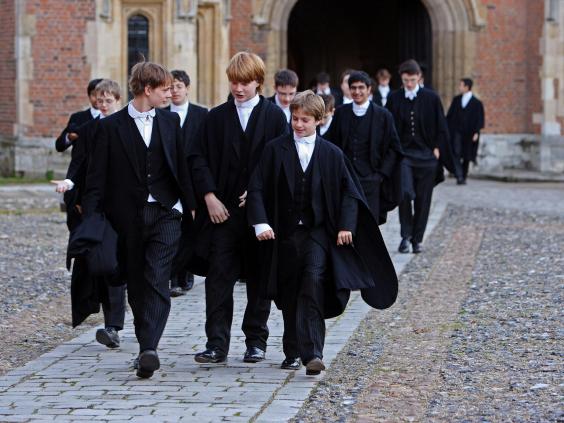 The truth is, as the independent schools reveal today, the percentage of their entries that are given A* or A grades at A-level is around 50 per cent – nearly double the national average.
It is perhaps worth pondering that – while the slant put on yesterday's analysis can be talked up as a victory for the Conservatives' education reforms – an incoming Jeremy Corbyn-led Labour government could perhaps use it to close down the private sector on the grounds it is no good.
There are lies, damned lies and statistics.  While taking my hat off to those state schools that have made advances – both under Labour and the Coalition – it does not pay to overegg the pudding.
Reuse content