And with the Turkish election results in, the steady 13-year-old beat of the life support machine accelerates into action. Nurses flood into the room. Doctors drop their charts, and ask all to clear away. They look at the machine. They can't believe it. This, this wasn't supposed to be. "Turkey has awoken!"
For 13 depressing years, Turkey slipped into a coma as Recep Tayyip Erdogan's AKP party swept into power. A divisive society emerged, uniting (for the first time) secular Kemalists, Kurds, Alevi's, the LGBT community, and Greek and Armenian-heritage Christians. They united against the Ottoman-idolising, conservative and religious state.
Turkey suddenly found itself embroiled in an identity crisis. With an autocratic leader not to dissimilar to Putin, women were urged to cover up, make more babies and even not laugh too much in public. Such demands may have pleased AKP-supporters, but it was a step back in time for any sane Turks.
Despite the AKP's achievements – such as Turkey's new, well-oiled infrastructure, and the county's strong economic outlook – Erdogan managed to segregate AKP-supporters from the rest of the population with his social policies. The change in media was one of the most immediately startling. Women in hijabs suddenly began presenting the news. Dramas depicting the heroic triumphs of the Ottoman empire received the biggest TV production budgets. Marriage contestant programmes were on daily, and even poor old Twitter was banned.
All of this only further distanced many Turks away from the new identity Erdogan hoped to sculpt. And that very identity was one of a religious, mosque-attending Turk who shuns the evils of alcohol and hedonism, and longs for the days of an Ottoman rule across the Middle East.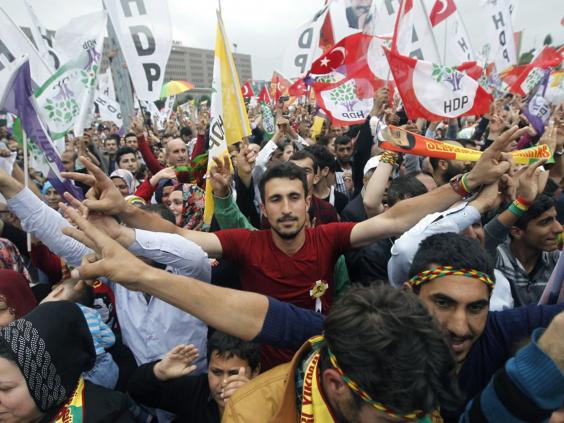 Although the changes weren't just cosmetic: this new order ingrained itself right into the heart of Turkish society. Since Erdogan took power, AKP-supporting individuals began filling influential positions across the country. They were embedded in the courts and police force, while high-ranking army generals who opposed the AKP were removed under a major government operation. Voices across Turkey became muted, its modern majority neglected.
It went on and on, and in the run-up to the latest election, a dystopian future awaited the country, as Erdogan sought a supermajority in Parliament that would allow him to rewrite the constitution to his presidential advantage.
A land awash with beauty anticipated an ugly future. In the past, AKP's performance in each election strengthened their grip further. They raked in votes from uneducated villagers who could barely read or write – although they could listen to their village elders, who encouraged them to cast their ballot for you-know-who.
But now there is hope. Tired of Erdogan's gaffes and "If you don't vote for us, you're nothing to me" attitude, the people of Turkey went to the polls on Sunday to send a clear message to him: You may still lead this country, but we'll be damned if we allow you to amass even more power than before. The results have seemed to sober him, and put him in a conciliatory mood. "Our nation's opinion is above everything else," he said in his first public reaction to the election.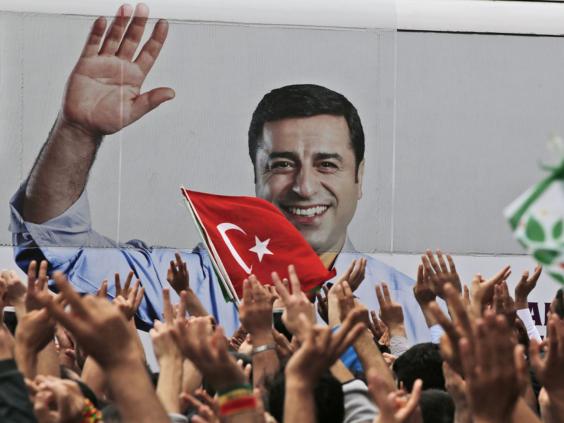 But can we really trust him to listen to this opinion? Perhaps. Erdogan was not always quite the aggressive dictator-like leader we see today. At the beginning of his reign, he was quite the modern reformist, albeit with Islamic undertones. Western media praised his forward-thinking approach as he steered the country away from bankruptcy. The welfare state improved. Kurdish rights were slowly being recognised. More poverty-stricken children were made to receive a formal education.
The man has done a lot of good. But he still can do more, with or without a coalition. The emergence of the minority-binding HDP party will strengthen the hope that AKP won't press forward with their outdated social agenda. Fear of competition is often a catalyst for good behaviour.
But of course, we'll have to see. For now, all we know is that Turkey has opened its eyes. Erdogan has opened his ears. The country is alive again.
Ferhat Dirik is Managing Director of Mangal Ocakbasi 2 Restaurant. You can follow the restaurant on Twitter here: @mangal2
Reuse content