As we consider the importance of protecting tigers in the wild, it is worth highlighting those people who devote their lives to the conservation of these beautiful animals.
From the wonderful people at WWF to the rangers and conservationists on the front line of anti-poaching efforts, here are some of those magnificent people. Why not help save tigers yourself by offering a small donation?
Subedar Ali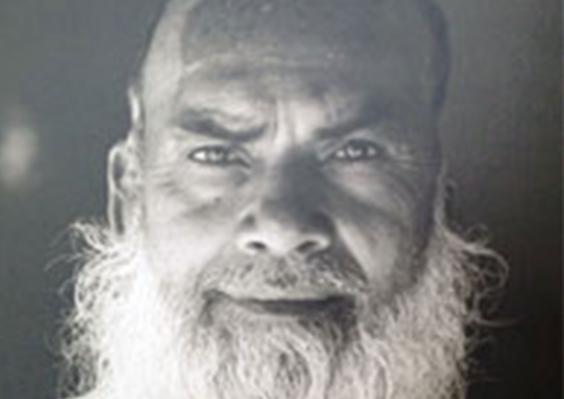 Subedar Ail, first mauled by a tiger, now devotes his life to their preservation.
This is Subedar Ali, a former mahout – a professional elephant rider. A number of years ago, when out in the forest collecting food for his elephant, he decided to climb a tree and chop down some low-hanging branches. Without warning he was violently brought crashing to the forest floor with the full weight of an adult Bengal tiger upon him. The tiger tore at Subedar's skull for twenty minutes until his friend, Kutuban, arrived having heard his cries for help. The tiger released Subedar but sat close by growling and snarling at the pair.
After seven surgeries, thirty-six bottles of blood and many months in the hospital, Subedar Ali made a complete recovery. He now works as an Anti-Poaching Patrol Leader in Corbett National Park in India where he and his team study tiger tracks, trails and other signs in the forest and report on the movement of poachers.
The tiger that attacked Subedar was captured and sent to the Kanpur Zoo. After his recovery, Subedar went to see the tiger that had mauled him. "I felt bad for the tiger seeing it in captivity," he says. "It belonged to the jungle."
Mr R. Surendran

Surendran is a nature guide at India's Periyar Tiger Reserve where he looks after fifty tigers, numerous elephants, snakes, deer, macaques, wild pigs, otters, and thousands of dazzling birds.
"I am constantly reading about nature and wildlife so that I can answer all the questions the tourists ask me," he says. "Besides, the forest is full of mysteries and I love unravelling them."
Surendran takes visitors on tours of the forest in the hope of spotting a tiger as well as monitoring any potential threats to the animals or their habitat. Despite some close calls with these beautiful but dangerous animals, he remains entirely committed to their preservation. "We call the tiger thathan (grandfather) and treat it like a god. I pray to it so that it protects me," he says.
What Surendran is most afraid of, however, is not tigers but his wife. "I am not scared of any creatures in the forest or senior forest officials," he says. "But I am terrified of my wife, especially when she is in a temper. I'd rather encounter a tiger any day."
Ramesh Thapa

Ramesh has been a ranger at Bardia National Park in Nepal for 22 years, where he works 18-hour days to protect tigers. He is often separated from his family for extended periods of time as he works to track and monitor tigers – if he discovers a tiger, the regular protocol is to note the GPS coordinates, take a picture, register its sex, approximate age, size and any peculiar markings (scar, wound, limping, etc).
His job is made particularly difficult by poachers who leave traps throughout the forest. He says that each poaching incident is a "personal insult" to his work and to the tigers.
He is also extremely grateful to the charitable organisations that help his conservancy efforts and the generous donators that fund them. He recounts: "Since Nepal's first national park – Chitwan – was established in 1973, rangers have spent every night with very poor visibility. Now we have solar-powered electricity and the solar-charged flash lights. They are small things but have a great impact."
The WWF UK Team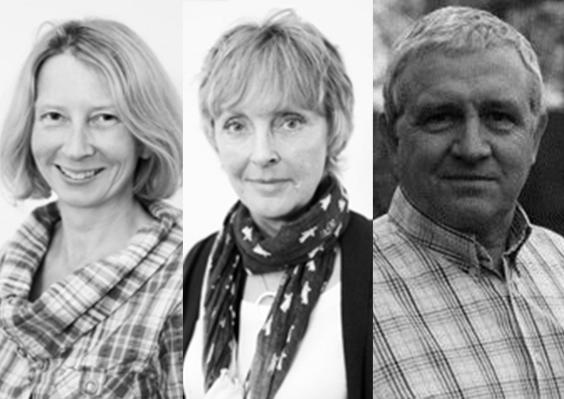 Diane Walkington – Director of International Programme Support working on tigers.
Becci May – Regional Manager working on tigers.
John Barker –  Regional Manager working on tigers.
WWF's mission is to stop the degradation of the planet's natural environment, and build a future in which humans live in harmony with nature. Tigers are endangered. The wild tiger population has dropped 97% over the last hundred years. With as few as 3,200 wild tigers left, bold and immediate action is needed.
WWF is working with tiger range country governments to double wild tiger numbers – this goal is called TX2. The TX2 goal was established in 2010, the last year of the tiger, at the Tiger Summit in St Petersburg. Here all 13 tiger range countries committed to the most ambitious and visionary conservation goal ever set – to double wild tigers numbers by 2022, the next year of the tiger.
To drive TX2 forward the WWF Tigers Alive Initiative was established - a global tiger conservation programme spanning the entire WWF network. WWF Tigers Alive Initiative is working with tiger range governments to:
• Drive political momentum to ensure tigers remain a top priority for world leaders;
• Professionalize wildlife protection by training rangers, developing conservation standards and technology to achieve Zero Poaching;
• Tackle the illegal wildlife trade through our partnership with TRAFFIC;
• Focus efforts in key tiger landscapes;
• Ensure there is space for both tigers and people in the future.
Or to keep up to date with the latest conservation news check out the following links:
facebook.com/WWFTiger
twitter.com/TigersAlive
Reuse content