This day in history, 5 April 2015, marks the dawning of a new era in gender equality. Can you feel it in your uterus? Parents of babies born from today onwards are entitled to share their 50 weeks of parental leave between them, as they see fit. That might mean three weeks of antenatal yoga for Mum here, two months of baby sign language for Dad there, perhaps with a few days of jointly pushing the pram around the park to finish off. Nick Clegg has said that shared parental leave (SPL) will help us to "move away from outdated assumptions about the role of fathers", but is he right?
As a woman who is a) pregnant and b) not much fond of sharing, I have my doubts. After carrying a baby for nine months, going through labour and several other gruesome indignities (I'll spare you the details), surely I'm the one who's due some months of recovery and baby-bonding. But then, it's not just about what I want – it's also about what's best for the baby, for the father, for women in general and for society as a whole. Now that I'm a beatific, selfless mother-to-be, I'm starting to understand.
In any case, personal misgivings about SPL are easily overcome compared with the big financial obstacle. With statutory parental pay so low (£138 per week, compared with the £260-per-week minimum wage) and women still earning less than men on average, sharing leave (or taking any sort of extended leave at all as a single parent) becomes an unaffordable luxury. In Sweden, parents have had the right to shared leave since 1974, but note that that country's claim to be a gender-equality paradise rests on another important detail: they also get 390 days at 80 per cent of their salary.
Mothers like me must learn to share in the interests of a fairer society, but we're not the only ones; businesses also need be more generous with their employees' time. Fear of being seen as anti-business made the Government shy away from introducing real choice into this legislation. Ultimately, it's the same fear of an employers' disapproval that will prevent dads from taking as much time off to parent as they really should. But, if this short-term inconvenience means a more productive, more equal society in the long run, don't we all need to make that sacrifice?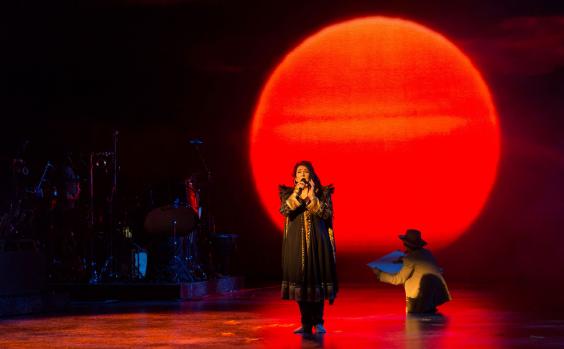 Baby-boomers had all the fun
If rock'n'roll is a cult of youth then the 27 Club is its canonised saints. That's the name given to a group including Kurt Cobain, Jimi Hendrix and Amy Winehouse who all died at the age of 27. The myth of the 27 Club has, however, been definitively debunked by some hard academic research. Professor Dianna Theodora Kenny of the University of Sydney gathered data on the deaths of 12,665 musicians between 1950 and June 2014, and discovered that 56 is the most statistically likely age of demise.
There are other signs, too, that the music industry's fascination with youth is abating. The hottest ticket in music last year was to see Kate Bush (aged 56) at the Hammersmith Apollo, and with Vulnicura, Björk (aged 49) has made one of the most feted albums of 2015. Iggy Pop (aged 67) started a new weekly show on 6Music this weekend, and in his John Peel Lecture last October proved himself a much more astute observer of digital age trends than many half his age. In 2015, older rock stars aren't just more visible in our culture – they're more relevant too.
So what has changed? A lot, according to Ringo Starr (aged immortal). "They are under a lot of pressure, the kids out there today," he said, when asked to comment on Zayn Malik's departure from One Direction. "We were under a lot of pressure, but compared to them, we were on holiday …they're photographing you and filming you and anything that happens…."
Constant media scrutiny forces rock and pop stars to behave like serious-minded entrepreneurs, when they should be having orgies in five-star hotel suites or getting serious about past-life regression therapy. Those who do rebel are subjected to a public ticking off. Which is how 21-year-old Justin Bieber came to be sitting in a Comedy Central studio last week, enduring several hours of a "roast" at the hands of some much older celebrities. Has the music industry suddenly started respecting the wisdom of age? Heaven forbid! It's just that being a young rock star clearly isn't as much fun as it used to be.
The best foodie Easter events
The best foodie Easter events
1/12 Heston's Cravings, London SW7

Throughout Easter holidays

If you want to understand our appetites, a new exhibition at the Science Museum explains all. Heston Blumenthal has created a craving experiment with food scientist Charles Spence. You can touch 3D-printed mice, sniff a scientific smell kit, and "chew" "bread" in the interactive displays; there's even a section on the gut and pooing. Free, 10am-7pm, sciencemuseum.org.uk

Science Museum

2/12 Baking at Leiths, London W12

Wednesday

Teen foodies can learn the essentials of baking at the chef-filled Leiths School of Food and Wine in west London. They'll make orange cheesecake brownies, lemon-syrup loaf cakes and buttermilk soda bread. The afternoon will be spent in a cupcake-decorating challenge. £95, 10am-3.30pm, leiths.com

3/12 Brighton Food Festival

Wednesday to Easter Monday

The folks behind the Rockinghorse Children's Food Festival are staging an Easter egg hunt at the Brighton Food Festival (where there are also beer, cider and wine festivals). There are also food trails around the Lanes and Kemp Town, and themed dinners to enjoy, such as a pop-up at the aquarium. Free, brightonfoodfestival.com

Julia Claxton

4/12 'Odd Bits' pop-up, Manchester

Good Friday and Easter Saturday

For food-loving teens and parents seeking an idiosyncratic dining experience, the Buttery in Manchester's Levenshulme aims to show off the best British foods, as well as Manchester produce, through its one-off events. Its Easter Odd Bits pop-up restaurant boasts a first course of calf's brain with capers and black butter. Also delectable-sounding is the fish course of cod cheeks and chips. Afters rival the mains – cue blood-orange lardy cake with roast rhubarb and vanilla ice cream. £30 for five courses, 7pm, buttery.org.uk

5/12 Chocolate weekend, Bristol

Easter Saturday and Sunday

Bristol's debut Taste Chocolate weekend will offer children's activities and a cookery theatre with chefs such as Kelly Sealey of Bordeaux Quay making miso brownies, as well as exhibiting a bevy of chocolatiers, bakers and street-food vendors. Sure to be popular with little ones is Bertha's Sourdough Pizza, a buttercup-yellow Land Rover selling wood-fired pizza. Free, 10am-4.30pm, Brunel Square, tastechocolate.co.uk

6/12 Seaside festival, Broadstairs

Easter Saturday to Easter Monday

If you're pining for the seaside on the bank hols, make your way to Kent's Thanet. Not only does Broadstairs glitter with seven golden sandy beaches, but the festival itself will have stalls with Kent cider, local blue cheeses and cockle popcorn. Free, 10am-5pm, broadstairsfoodfestival.org.uk

7/12 Egg hunt, London W8

Easter Sunday

Public Easter egg hunts are on the up in the capital. Kensington Roof Gardens, a whopping 1½ acres of verdant greenery in the sky, is putting on a trail among its flamingos and foliage. The hunt is led by a giant Easter bunny. And the most coveted trophy is a humongous egg from Choccywoccydoodah. 11.45am, virginlimitededition.com/en/the-roof-gardens.

8/12 Edinburgh street food

Easter Sunday

The Cowgate in Edinburgh welcomes back the Old Town Street Food Festival for a spring extravaganza. There are eight street-food vendors, a real-ale bar, pop-ups and two music stages should you want to bust a move after indulging in some gluttony. Free, 12pm-11pm, facebook.com/events/786975684725438

9/12 Country show, Northamptonshire

Easter Sunday and Monday

From ferret racing to enticing regional produce, the provincial country show comes into its own at Easter. One of the first of the year is in the grandiose grounds of Kelmarsh Hall. Alongside the countryside events, there's a food festival. From £13 (free for 15s-and-under), kelmarshcountryshow.co.uk.

Mark Ridley

10/12 Baking with Bertinet, Bath

Thursday and 9 April

Bertinet Kitchen, the Bath cookery school run by the lauded French chef Richard Bertinet, is putting on Easter sessions for children. Youngsters can discover the art of baking "real" bread with a parent, granny or grandpa – £190 for 1 adult, 1 child, Thursday – or participate alone and refine their patisserie skills: £35, 9 April, thebertinetkitchen.com

11/12 Sconeathon, Suffolk

11 April

Heard of a Sconeathon? By popular demand, it's now in its third year. Nestled along the Suffolk coast on the National Trust's Dunwich Heath and Beach, the Coastguard Cottage's tea room attracts scone-adoring fans, who can muse over 30 sweet and savoury varieties. Free, three scones for £3, 10am-5pm, nationaltrust.org.uk/dunwich-heath-and-beach

Jamie Boswell

12/12 Street-food festival, Birmingham

11 April

Village Square on Kings Heath's high street will play host to street-food collective BrumYumYum, offering a vibrant day out. Highlights include Umami dishing up katsu curry, Buddha Belly selling Thai fare, and Low n Slow – try the brisket chilli cheese in brioche. Free, 12pm-6pm, brumyumyum.com
More than just a symbol
Christmas has been cheerfully co-opted by commerce. Shrove Tuesday has been helpfully renamed Pancake Day, but what's a non-Christian supposed to do about the first Sunday, after the first full moon after 21 March?
Shorn of its biblical context, as it surely is for the 90 per cent of Britons who don't regularly attend church, Easter is just a random collection of ephemera and symbols. Schoolchildren paint boiled eggs. BBC2 schedules a 4pm family film and the supermarkets do discounts on spiced buns, but what does any of it mean?
Lacking a meaningful ritual with which to fill the bank holiday, many people go into a sort of panic. We get blind drunk on a Thursday, gorge on chocolate for 72 hours, or run for the borders, creating hellish traffic jams and airport delays along the way. Now, I love a day off work as much as the next sentient human, but could it be that this is a religious festival that religious people should be allowed to keep for themselves?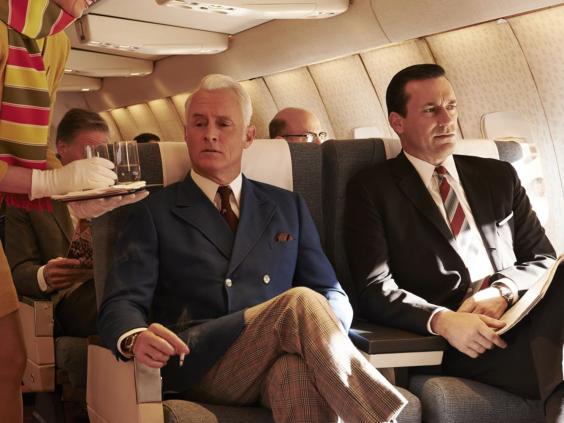 Mad no more about fashion
When Mad Men started in 2007, it made 21st-century fashions – the sportswear as daywear, the jeans with everything – feel suddenly scruffy. If you thought watching Nigella Kitchen with a Pot Noodle in hand was an experience in self-loathing, try watching Mad Men in stained tracksuit bottoms. It can't be done.
Then, as if in answer to the prayers of slobs everywhere, something wonderful happened: the Seventies. As the last ever episodes of Mad Men begin airing on Sky Atlantic, expect previously smart characters to look a hot polyester mess, and Don, who is still stuck in early Sixties fashions, to start looking like someone's dad. It's sad, of course, that this great show is drawing to a close, but at least now we can finally slip into something more comfortable.
Reuse content