If you live more than a few floors off terra firma, then you might want to think twice before going to see High Rise, the latest macabre treat from maverick director Ben Wheatley.
Based on JG Ballard's violent, sex-saturated 1975 novel, it is a riot, quite literally, in which the residents of a brutalist tower block descend into anarchy.
Beautifully-framed, and imbued with a shady glamour, it is nevertheless unlikely to win brutalist buildings any new fans because of the demented way the titular building turns its residents as mad as hatters.
And it's hardly the first time that brutalism – or high rises – have been disparaged by film and TV makers.
In fact, it plays to convention when it comes to how architecture and property is portrayed on screen. Here's a rundown of the main tenets: 
Tower Blocks are catalysts for social collapse
The tower block in High Rise is CGI and looks fantastical, deliberately so, one suspects, but if it evokes any real-life development, it's the Barbican Estate, another Seventies edifice with a similar stratification (executive penthouses at the top and the middle classes at the bottom) plus integrated leisure facilities and car parking. And specifically, the estate's Cromwell Tower, which opened in 1973 and would have certainly influenced Ballard as it was one of the few British tower-blocks not built for the poor. But, regardless of their social cachet, high-rise buildings typically end up being a downer for those who find themselves inside them, blighted as they are by fire (The Towering Inferno), terrorists (Die Hard) gorillas (King Kong) or aliens (Attack the Block). Again and again, filmmakers seems to reflect the mood of resentful city-dwellers who see skyscrapers as pieces of priapic posturing that block the skyline and need taking down a peg or two.
Culture news in pictures
Culture news in pictures
1/30 19 July 2016

People apply wax on 'Le Penseur' (The Thinker), a sculpture by late French sculptor Auguste Rodin, to protect it from weather damages and pollution at the Rodin museum in Paris

AFP/Getty Images

2/30 18 July 2016

The painting 'Venus in Furs' hangs in the Picture Gallery in Park Sansouci in Potsdam, Germany. After having been missing for 70 years, the painting fom 1640 by a Flemish master was returned from private hands. The Foundation Prussian Palaces and Gardens Berlin-Brandenburg has been missing around 2,000 objects since the Second World War

EPA

3/30 17 July 2016

Artists of the French pyrotechnic company "Groupe F" perform during the show "A fleur de peau" (On edge) at the Venaria Reale Palace, in Venaria, near Turin

AFP/Getty Images

4/30 16 July 2016

Dancers of the British dance company Balletboyz perform in "Rabbit", choreographed by Pontus Lidberg, during the Malta Arts Festival in Valletta, Malta

REUTERS

5/30 15 July 2016

Singer Gwen Stefani performs on NBC's "Today" Show at Rockefeller Plaza in New York City

Getty Images

6/30 14 July 2016

People sit under illuminated giant raindrop-shapes at an interactive art installation to raise awareness of autism, in Shanghai

Rex Features

7/30 13 July 2016

An installation 'A wall of life jackets and their stories' by Andrew Wakeford and Fred George is on display at Johanneskirche in Saarbruecken, Germany. The installation is made of original life jackets found on the beaches of Greece and barbed wires, along with interviews and portraits of who have fled from the conflict in the Middle East to Europe. The exhibition runs from 15 July to 26 August

EPA

8/30 12 July 2016

Chinese artist Ai Weiwei poses next to a sculpture that is part of his installation "Circle of Animals/Zodiac Heads" in front of the Upper Belvedere palace in Vienna, Austria. From 14 July to 20 November 2016, the 21er Haus museum presents Ai Weiwei's solo show "translocation - transformation", with the central exhibit of a tea merchant family's ancestral temple from the Ming Dynasty, whose main hall will be reconstructed in the 21er Haus

AFP/Getty Images

9/30 11 July 2016

"Mediterranean Body", a monumental sculpture by COSKUN is seen at the 11th Taehwa River Eco Art Festival in Ulsan, South Korea. The artist, with his wooden monumental sculpture pays tribute to refugees who lose their lives at sea

Rex Features

10/30 10 July 2016

A festival-goer paints a mandala during the 2nd Samsara Yoga and Music Festival in the Toreki neighbourhood of Siofok, 102 kms southwest of Budapest, Hungary. Visitors can enjoy music performed on three stages and attend workshops, lectures and conversations with yoga trainers, instructors, therapeutists, psychologists, doctors and healers between 6 and 11 July

EPA

11/30 9 July 2016

Naked volunteers, painted in blue to reflect the colours found in Marine paintings in Hull's Ferens Art Gallery, participate in US artist, Spencer Tunick's "Sea of Hull" installation in Kingston upon Hull

AFP/Getty Images

12/30 8 July 2016

Mark Rylance (L) is returning to the West End stage in Nice Fish - and fans will be able to see him for free if they dress up as fish. Nice Fish, the critically acclaimed comedy by Rylance and prose poet Louis Jenkins, will have a limited run from November at London's Harold Pinter Theatre after a successful season in New York

PA

13/30 7 July 2016

Women wearing summer kimonos, called yukatas, look at goldfish during the 2016 EDO Nihonbashi Art Aquarium exhibition in Tokyo. The 10th anniversary of the festival will start on 8 July and will continue until 25 September, displaying some 8,000 goldfish in various special art exhibits

AFP/Getty Images

14/30 6 July 2016

Musician Tim Lopez (L) and Tom Higgenson of the Plain White T's perform at the Grove's Summer Concert Series in Los Angeles, California

Getty Images

15/30 5 July 2016

Tourists walk through a lantern installation in Zhangjiakou, Hebei Province, China

REUTERS

16/30 4 July 2016

One of London's most iconic venues has sent a pair of show tickets into space to celebrate the world premiere of Independence Day Live – a new film-and-orchestra event being held in September. The Royal Albert Hall has marked the occasion by blasting the tickets into the stratosphere on Independence Day itself

17/30 3 July 2016

People walk on the installation 'The Floating Piers' by Bulgarian-born artist Christo Vladimirov Yavachev, known as Christo, northern Italy

REUTERS

18/30 2 July 2016

Performers dressed as angels take part in the Place des Anges spectacle in Hull, part of UK City of Culture 2017 and the Yorkshire Festival. Up to 10,000 people have descended on Hull to watch Place des Anges. The aerial show sees white-clad angels appear on rooftops before taking off on suspended wires across the city. The event culminates with thousands of white feathers cascading onto the crowds below

PA

19/30 1 July 2016

EPA

20/30 30 June 2016

The world's largest disco ball is installed at the Duke Studios in Leeds ahead of The Big Disco event. The event, which is part of the Yorkshire Festival 2016, will see thousands of people partying under the Guinness World Record holding disco ball - which measures 10.33 metres in diameter and is two and a half times the size of a double decker bus

PA

21/30 29 June 2016

The first major solo exhibition by accessories designer, art director and fashion stylist Judy Blame has opened to the public and runs between 29 June and 4 September at the ICA, The Mall in London

22/30 28 June 2016

Prince Seeiso of Lesotho and Prince Harry on stage with the Basotho Youth Choir at the finale of the Sentebale Concert at Kensington Palace in London

Getty Images

23/30 27 June 2016

A woman looks at the Eugene Delacroix paintings made between 1849 and 1861 during a restoration at the Saints-Anges chapel inside the Saint-Sulpice church in Paris

AFP/Getty Images

24/30 26 June 2016

Chris Martin of 'Coldplay' performs on the Pyramid Stage on day 3 of the Glastonbury Festival at Worthy Farm

Getty Images

25/30 25 June 2016

Adele performing on stage at the Glastonbury Festival, at Worthy Farm in Somerset

PA

26/30 24 June 2016

US artist Joan Jonas poses during the presentation of her exhibition 'Joan Jonas: Stream or River. Flight or Pattern' at the Bitin Foundation in Santander, northern Spain. The display featuring experimental film and video-installation of pioneering Jonas will be open to the public from 25 June to 16 October 2016

EPA

27/30 23 June 2016

Evie Ferris and Georgia Scott-Hunter, Artists of The Australian Ballet next to one of Edgar Degas' iconic ballet dancer paintings 'Dancer with Bouquets' during the media preview for the 'Degas: A New Vision' exhibition at National Gallery of Victoria in Melbourne, Australia. The exhibition will run from 24 June to 18 September as part of the Melbourne Winter Masterpieces series

Getty Images

28/30 22 June 2016

Figures of characters from the comic series 'Uncle Walt' by US cartoonist Frank King are on display in the exhibition 'Pioneers of the Comic Strip. A different Avant-Garde' at the Schirn Kunsthalle museum in Frankfurt am Main, Germany. The exhibition that features the works of six primarily US illustrators created between 1905 and 1940, runs from 23 June 2016 to 18 September 2016

EPA

29/30 21 June 2016

(L-R) Actors Jonathan Holmes, Paul Moniz de Sa, Daniel Bacon, Chris Gibbs, Jemaine Clement, Penelope Wilton, Mark Rylance, Ruby Barnhill, Bill Hader, Rebecca Hall and Rafe Spall arrive on the red carpet for the US premiere of Disney's "The BFG," directed and produced by Steven Spielberg. A giant sized crowd lined the streets of Hollywood Boulevard to see stars arrive at the El Capitan Theatre

Getty Images for Disney

30/30 20 June 2016

Tony Bennett attends as the Friars Club Honors Tony Bennett With The Entertainment Icon Award - Arrivals at New York Sheraton Hotel & Tower in New York City

Getty Images
Concrete is the stuff of dystopia
Height aside, mid-century architecture and developments have often been the setting for a future gone wrong: see 1966's Fahrenheit 451, which showed books being burned at the Alton Estate in Roehampton, or Kubrick's A Clockwork Orange, which used London's Thamesmead Estate as the hunting ground for Alex and his droogs. There is the odd exception to such concrete categorisation – Gregory's Girl shows tenderness in the grey Glasgow overspill town of Cumbernauld – but the most love you're likely to see for brutalism on screen is in Seventies propaganda films such as 1974's Living at Thamesmead, many of which are collected on author John Grindrod's website dirtymodernscoundrel.blogspot.com.
Villains are big fans of modernism 
From  to superhero flicks, big bads typically favour living in some kind of International Style villa on the crest of a hill, a classic example being John Lautner's Elrod House in Diamonds Are Forever. While in the fantastic documentary Los Angeles Plays Itself, Thom Andersen shows the beautiful modernist villas of LA that have been home to villains in the likes of LA Confidential and The Big Lebowksi. The overriding, unnerving question being: why must film-makers continually make wickedness so darned aspirational?
Nice characters live in nice houses
If baddies love stark, clean lines, heroes will invariably plump for a more comfortable, homely aesthetic. Well-appointed suburban mansions have typically been used as a receptacle of American family values in everything from sitcoms to teen dramas. And if anyone less affluent tries to mess with that American dream – say by burgling it, as in Home Alone – they will get their comeuppance. One of the most famous examples of a nice character's nice house is the renowned wood-panelled arts and crafts Lever House in Pasadena, which functions as Doc's abode in Back to the Future.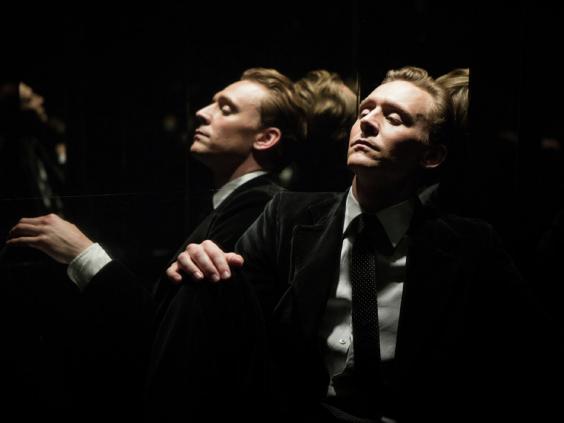 Flats are always cavernous
As the housing crisis bites ever further, so the envy we face at the hatefully charmed living arrangements of our screen counterparts is set to grow. In Sex And The City and its various rom-com clones, single characters in middle-or-low paying creative jobs are given to living out their romantic confusions in mystifyingly huge or plushly furnished apartments. And even when characters face the more realistic prospect of a flat-share, as in the seminal flat-share sitcom Friends, they are still lucky enough to live in unfeasibly spacious apartments in Manhattan, where a proper kitchen is typicaly considered a bonus. It's only recently that the realities and privations of modern city living have become apparent in shows like Channel 4's recent sitcom Crashing, about a group of people living together in a disused hospital as property guardians.
Stately homes are sinister
Of course they are – look at them, with their turrets and gargoyles, gated off and sitting pretty. And well, the aristocracy, despite what Downton Abbey might suggest, is a sinister beast. That's why Hammer horror films had the action take place in some castle or stately home in Transylvania (even though it was actually in Buckinghamshire) and why Eyes Wide Shut's deviant orgies took place in a country house.
Caravans are funny
In Ben Wheatley's hilarious previous film Sightseers, the half of the humour that doesn't come from the Brummie accents comes from the murderous couple's caravan. Elsewhere, in much-underrated Canadian comedy Trailer Park Boys, the Sunnyvale Trailer Park provides the perfect surreal setting for its leads' silliness; and the funniest episode of The Inbetweeners is the one that takes place at a caravan park. From their flimsiness to their kitsch styling, they're rarely less than inherently amusing. 
What you see is never quite what you get 
Movie-making, as we all know, is a big fat lie. But we're fine with that – we go to the cinema for escapism. High Rise, for example, was shot in an abandoned leisure centre in Northern Ireland. Now even whole cities double for others because they have such a variety of architecture. Vancouver has played every American city, Glasgow played Philadelphia in World War Z and latterly Belgrade is wooing movie makers with a promise that it can look like Moscow, Paris, or even London. Meanwhile almost every US TV show that isn't shot on location films portions of scenes at these huge LA complexes like Warner Studios in Burbank whose generic "city" backdrops and fake "suburbs" look right out of The Stepford Wives or Pleasantville. Conversely, The Truman Show flipped the formula, wonderfully toying with the idea of what is and isn't real. Its fake TV town is in fact a bona-fide location: the pastel beach resort of Seaside in Florida. 
'High Rise' is released on 18 March
Reuse content