It might be built around an old butcher's shop, but from humble beginnings spring great things: the Young Vic is currently the most successful theatre in the country. It wiped the floor with the likes of the National and the Royal Court at this year's Olivier Awards, securing a mighty 11 nominations and winning four, principally for Ivo Van Hove's radical rethinking of the Arthur Miller classic A View From The Bridge.
In the autumn, this production will transfer to Broadway, no less, while back in London SE1 actor of the moment Rory Kinnear is about to open in Kafka's The Trial. There is, it seems, only one thing to ask of artistic director David Lan and it's a joyous one: where did it all go so right?
Lan, 63, smiles a little hesitantly. "That's not a fair question!" He reflects. "We try to challenge the best artists to do the thing they've always wanted to do, to dream the dream. People want the challenge and the ambition." Is there anything you want to improve upon? "We could improve everything. If a show comes off, that just means it's harder to do the next one. I run this place very personally. I don't do a balanced programme. I do the shows I want to do in the productions that I want to see them in.""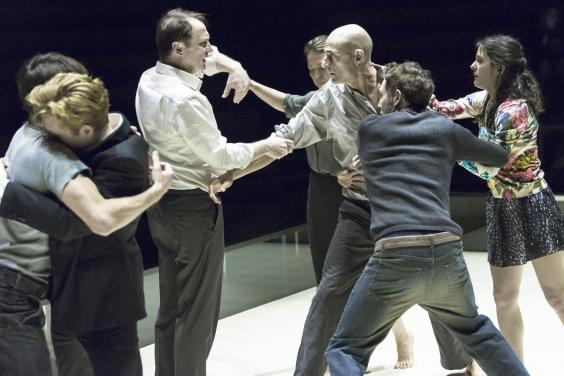 Given that Lan, who is thoughtful, academic and occasionally elliptical, has been in charge at the Young Vic since 2000, he's the ideal person to offer an overview of the arts – and the ever-vexed issue of the political world's attitude to the arts – in the new millennium. A couple of points instantly become apparent: he despises talk of "subsidy", preferring instead the more proactive phrase "public investment", and he was no fan of the Coalition.
So how have our recent governments' attitudes shifted? "You've got to see that in the context of how government has changed philosophically. There is more and more focus on a very narrow sense of value." He continues. "The emphasis has been put more and more on art for rich people – the West End, the Royal Opera House – and that's felt to be fine. Culturally, underlying government policy seems to be an attitude that the market ought to be able to look after it, that there is a market for entertainment and if the market can't supply it then perhaps it shouldn't exist."
Lan grins mischievously. "I have a strong antipathy to the idea that what we're making is entertainment. I think that's very conservative. It's sort of Dickensian! It sounds as though we accept that people are going to have really grim lives and our job is to give them a little bit of good cheer, like a music hall. Of course I want people to have the best time, but you can have that by having really deep and complex and challenging experiences through art."
Plays to see this month
Plays to see this month
1/8 Electra, Old Vic - five stars

'Kristin Scott Thomas and director Ian Rickson are reunited now on this devastatingly brilliant production of Sophocles' great tragedy'

Johan Persson

2/8 The Cherry Orchard, Young Vic - four stars

'It's a compressed, harsher, bleaker experience that purists may jib at but which tugs out the hard facts of the matter from the gracious haze of elegy'

Young Vic

3/8 Gypsy, Chichester Festival Theatre - five stars

'Actress Imelda Staunton's knock-out, psychologically searching performance as Momma Rose, the showbiz mother from hell, brilliantly puts the 'ow' in 'wow-factor' and positions the 'wow' up there in italics and neon lights'

JOHAN PERSSON

4/8 Here Lies Love, National Theatre - four stars

'Fatboy Slim and David Byrne disco musical is brilliantly immersive'

Tristram Kenton

5/8 Uncle Vanya, St James Theatre - three stars

'The third of Anya Reiss' versions of Chekhov sees the young playwright once again bringing him bang up to date'

PA

6/8 The Trial, Linbury Theatre - five stars

'Philip Glass has turned Kafka's novel into a remarkably faithful opera'

Royal Opera House

7/8 Seminar, Hampstead Theatre - four stars

'Theresa Rebeck's hyper-literate comedy focuses on the creative writing seminar from Purgatory'

Alastair Muir

8/8 Speed-the-Plow, Playhouse Theatre - three stars

'Lindsay Lohan silences the doubters with a deft performance in which she is winning and worrying at the same time'

Simon Annand
Are we losing the argument for public subsidy, I mean investment? Lan's answer surprises me. "You know what, I suspect we're not. It's an interesting reason and I'm not super-happy about it, but it seems to work. The case that the public arts feed the commercial arts seems to have caught on." So why are you unhappy? "I'd rather that people got the value of arts for their own sake. It seems to be necessary to explain that people who made a little musical at the Gate Theatre in Notting Hill then went on to make a great big musical in the West End that ran for 10 years." He's referring, of course, to Stephen Daldry and the team behind international smash-hit Billy Elliot.
Is the gulf between arts and politics growing ever wider? "If the Labour Party had won the last election, I think ideas they might have implemented might have begun to correct this a little. The [current] big ideological wave about what matters and what doesn't matter is 100 per cent against what one's trying to convey by running an arts organisation, [which says] that what matters is human suffering. All Western art, with very few exceptions, has only one theme and that is human suffering. We were told by the Coalition that if a large quantity of people have an extremely bad time because of economic policies that's just too bad. That is not an acceptable point of view."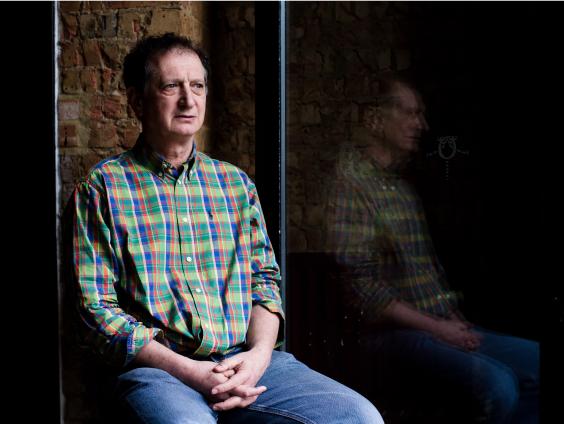 Despite prevailing ideology, Lan professes himself positive about the future. He's optimistic about the possibilities offered by the growing What Next? Movement, which he co-founded in 2013 to bring together arts organisations from across the country to advocate for the vital role that culture plays. He's also enthusiastic about the "super-intelligent and serious" younger generation of artistic directors. Even so, big issues remain unresolved; he worries especially about the swingeing cuts to local authority budgets that are fatally wounding theatres outside London.
One other thing also troubles him, and that's the creeping commercialisation of many publicly-funded theatres. The classic example, he says, is none other than the National. "The National likes to describe itself as a £100m business. It doesn't seem to me the function of a national theatre to be this. They're selling War Horse to China, but is that really a responsible thing? That seems to be just absorbing the philosophy of the Coalition, that anything you can sell to anybody… Is that really why we have that building on the South Bank?"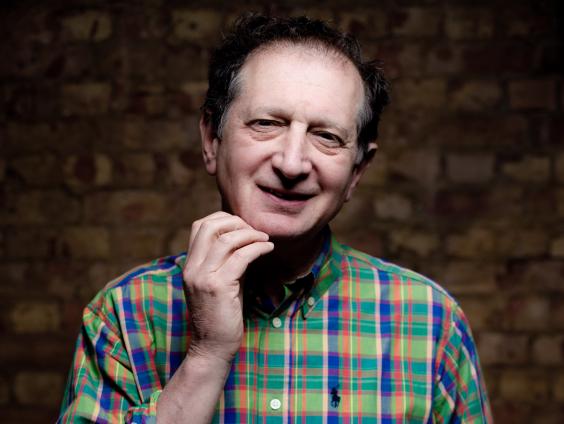 Lan's own bid to run the National, in partnership with Daldry, was unsuccessful. He would, he says, have invited the cream of Europe's theatre artists to work there, "because the great British National Theatre should be talking to the rest of the world". Lan himself is certainly chatting across continents, given that he is also Consulting Artistic Director of the new Performing Arts Centre at the World Trade Centre, necessitating much time spent in New York.
Back at the Young Vic, though, Lan is keen to emphasise that while the traditionally rough-and-ready theatre may have acquired a new glamorousness thanks to that awards glory and star draws such as Gillian Anderson and Mark Strong, that hasn't stopped it from being business as usual. "It goes play-director-actor," he says of the descending order of precedence when it comes to putting together a production. "If the director I want for a particular show can't or won't do it, then we won't do the show." The results of this robust philosophy are there for all to admire.
'The Trial' is at the Young Vic, London SE1, until 22 Aug (020 7922 2922, youngvic.org)
Reuse content