The world's first nuclear icebreaker Lenin (above left), the Soviet power's pride and glory – built in 1957 and turned into a museum 20 years ago – has become an art gallery. Contemporary artists from Russia and Austria have created site-specific works reinterpreting the Soviet industrial history and placed them in unexpected places around the ship, in Russia's Arctic sea port Murmansk.
The sailors' dining room, where a portrait of Lenin still hangs, is now filled with paintings by two local artists. Tamara Zuyeva and Vladimir Kumashov, who document the industrialisation of Russia's North. By a sink, stands The Icebreaker Lenin Sailor's 10 Thoughts – a 1.5 metres-tall papier-mâché tower by Austrian Catherine Charreyere, who has designed objects, images and text fragments of sailors' thoughts, and suspended them on thin copper wires inside boxes. In the neighboring sigar room, where many decisions of national importance were made, Russian artist Zhanna Kadyrova has placed her three sculptures in the shape of diamonds but made of cheap bathroom tiles.
"This is a very beautiful space, it has so much history, " says Simon Mraz, the Austrian Embassy's cultural attaché in Russia, whose show is also part of Moscow's fifth contemporary art biennial.
Lenin: Icebreaker, Murmansk, Russia (5th.moscowbiennale.ru/en/program/special_projects/lenin_en.html) to 10 January
Knott so bad beeing 30
By Charlotte Cripps
The Oscar-nominated filmmaker Leslie Knott spent three weeks travelling around Afghanistan, snapping locals, to help mark charity Afghanaid's 30th anniversary. Images include a man wearing a beekeeper's hat who was helped to establish his own colony of bees in Baharak. He then set up a school with his earnings. Others include a former village hobo turned horticulturist, and a woman who has become a master tailor and embroiders wedding pillows for Saudi Arabian clients.
Knott set up a radio station for women in Afghanistan in 2005 and made a documentary, Out of the Ashes, in 2011, about the Afghan cricket team. Her short film, Buzkashi Boys, was nominated this year at the Academy Awards.
Thirty Years, Thirty Stories, Gallery Different, LondonW1 (gallerydifferent.co.uk) 5 to 9 Nov (afghanaid.org.uk)
Larger than life, start to Finnish
By Jessica Duchen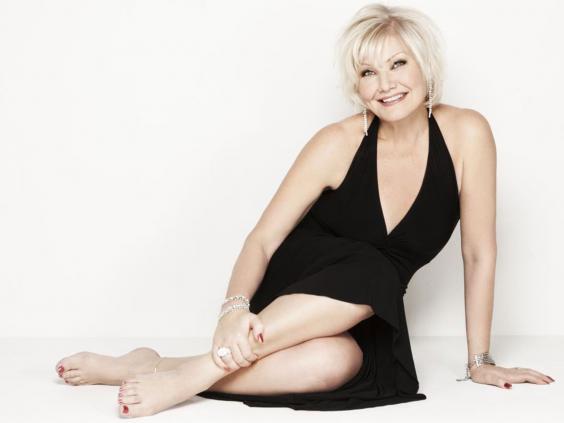 Karita Mattila is not eight feet tall, but such is the force of her presence and her voice that she almost seems it. At 53, the soprano nicknamed "the Finnish Venus" is among today's most powerful operatic stars, not only vocally, but also as a visceral actress. When she performed the final scene from Strauss's Salome at the Royal Festival Hall recently, a mesmerised audience lived the princess's horror-laden sensuality almost as voraciously as she did. No wonder opera directors play to her strengths: "Because I'm such a physical person, they discover a physical way for me to serve the character," she says.
A farmer's daughter from south-west Finland whose career launched when she won the 1983 Cardiff Singer of the World Competition, Mattila started off as a classic Mozartian. The increasing range of her pure-yet-soul-shattering voice has brought thrilling new roles within her grasp. She is about to sing her first Marie in Berg's masterpiece Wozzeck at the Royal Opera House; next year she tackles Strauss's Ariadne auf Naxos (also at the ROH) and Schoenberg's Erwartung, while Sieglinde in Wagner's Die Walküre and the Kostelnicka in Jenufa by Janácek are on the horizon.
She prepares her characters rigorously. "I try to do my homework," she declares. "I feel I can't use my instrument in full if I don't understand the dramatic background. You read and listen to all the material you can get. Then you go to rehearsals and hope that the director and the conductor are well prepared, too. Which," she adds darkly, "is not always the case." Because she demands so much of herself, she says, she tends to expect the same standard from her colleagues: "I'm sure there are directors or conductors who think I'm a piece of work. But I am the most willing tool – if I am convinced the person directing or conducting knows what they are doing."
'Wozzeck', Royal Opera House, London WC2 (www.roh.org.uk) 31 October to 15 November
Rare vinyl sells for a pretty penny
By Chris Beanland
On the second-hand market, rare records are fetching a fortune. American collector John Tefteller recently splashed out £23,000 on eBay for a single 78 record – "Alcohol And Jake Blues" by Tommy Johnson.
"The most I sold a record for was "Bohemian Rhapsody" by Queen – an EMI promo – for £3,500," says Dan Reddington, a record dealer and radio presenter from Worcestershire who used to run the legendary Reddington's Rare Records shop in Birmingham.
Even recent rarities go for a small fortune: a signed triple-vinyl set of Belle And Sebastian's singles compilation Push Barman to Open Old Wounds just sold for £700.
Signed records and promos make values sky rocket. Scarcity does, too. There are only two copies on earth of "Do I Love You (Indeed I Do)", a Motown track by Frank Wilson. One sold for over £25,000 in 2009.
Anything associated with The Beatles is worth more. A demo of "That'll Be the Day" by The Quarrymen, the band that evolved into the Beatles, could go for "closer to a million" to a Beatles' collector, says Reddington.
One to watch: Jessica Knappett, TV writer, 29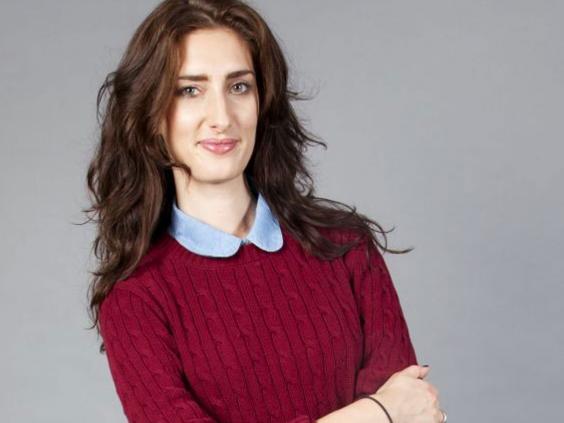 She has just written her first TV sitcom and also stars in it. That can't be bad for somebody who based the script on her "quarter-life crisis" after university. E4's Drifters, which begins next week, was snapped up by the producers of The Inbetweeners Movie, in which she also had a part. The Yorkshire-born actress, who lives in London, had a string of badly paid jobs before she made it on to the big screen. Talk about art imitating life.
Reuse content