In 2010 I went to see Quilts 1700-2010 at the V&A, and was blown away by how beautiful, sophisticated and thought-provoking the quilts on display were. Despite initial scepticism from the art world, the exhibition was a big success, breaking the V&A's record for advance ticket sales.
Around the same time, I was researching a new historical novel, The Last Runaway, about a woman who emigrates from Dorset to Ohio in the mid-19th century. I made my heroine, among other things, a quilter. I chose quilts because I wanted her to take part in an activity popular in both Britain and the United States at that time. I found quilts to be a fascinating mix of the practical and the creative. Made for beds, they were also one of the few opportunities that women had in their daily lives to play with colour, pattern, texture – often using fabrics from old clothing, sewing their lives into the layers. Quilts became personal historical documents, covering sleepers and literally absorbing them.
As well as researching quilts, I learnt to make them. As a result, I have become something of an armchair quilt expert – undeserved, because there are plenty of historians more knowledgeable than me, and many better quilters. Nonetheless, I was asked to be a judge at the 2013 International Festival of Quilts at the Birmingham NEC, for the newly reintroduced Fine Art Quilt Masters category. I have also been asked to curate a quilt show this year at Danson House, a Georgian mansion in Bexleyheath, south-east of London.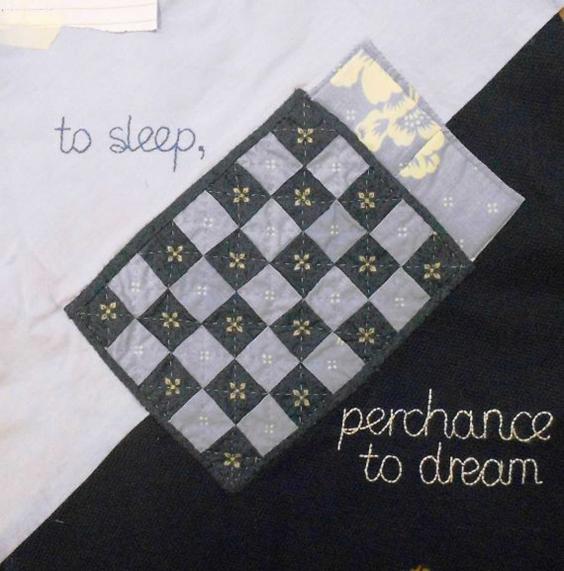 Quilts and quilting are still extremely popular in the US. On my travels through Ohio while researching The Last Runaway during the recent recession, I sometimes visited towns where the whole of Main Street was boarded up – except for the quilt shop. There you could still find plenty of activity – customers, colourful fabrics, and a full calendar of classes and meetings. Since the early days of "bees" or "frolics", quilt-making has usually been a communal activity. Most quilters belong to a group, where they sew together, work on group projects, swap advice and fabric, gossip and commiserate.
Meanwhile in the UK, quilting has grown more visible. The Quilters' Guild of the British Isles has 6,500 members. There is now a Quilt Museum in York, and the American Museum, near Bath, has an astonishing American quilt collection (one of which will be in my show at Danson House). Started in 2003, the International Festival of Quilts annually attracts 30,000 visitors from all over the world. There are also many smaller quilt displays around the UK, in village halls, arts centres and libraries. In 2012, Sarah Brown's mother, Pauline Macaulay, made a splash at the London Quilters' exhibition by displaying a quilt she had made out of her son-in-law Gordon's suits and ties. Even Tracey Emin likes to quilt.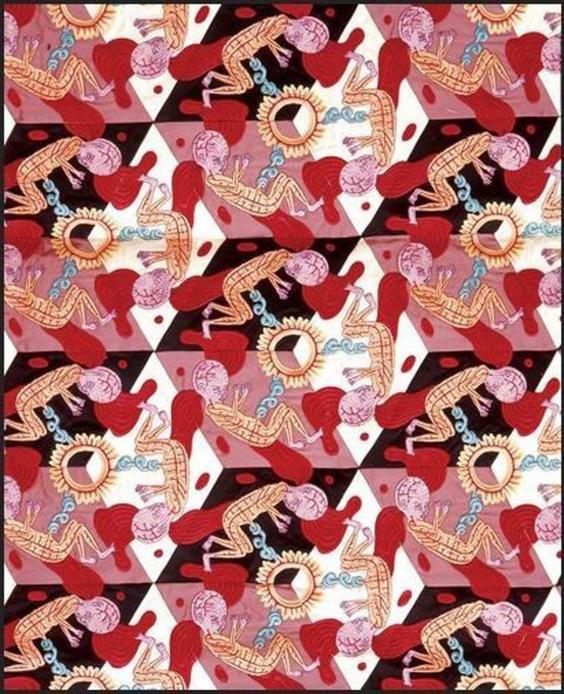 Are quilts having their moment? Are they making the leap from craft to art? Pots have (Edmund de Waal); glass has (Dale Chihuly); tapestry has (Grayson Perry). Should quilts be taken seriously as art? Perhaps more accurately: should quilting (the act of stitching together layers of fabric in patterns) be considered an artistic medium?
I think so. Art is defined not by how it is made, but by what it does to us. To me, craft is something made to be admired and used, while art is made to make us think or feel. Whether the medium used is marble or paint or thread should be immaterial. Yet somehow sewing does seem to be treated differently. In 2012,  I attended a talk by the quilt artist Nancy Crow, a mild-seeming American who unsheathed her claws the moment the art/craft issue was raised. There was no doubt that she defines herself as an artist and feels the art world treats quilt art with condescension, perhaps because quilting is often associated with women, and the art world – artists, critics and dealers – is still overwhelmingly male.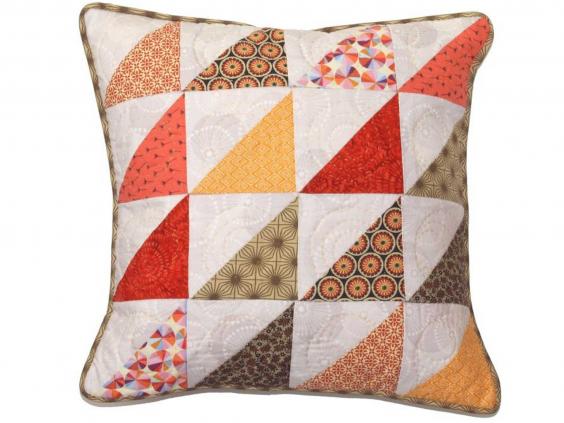 In the end, the difference between art and craft is really about context. Make a quilt and use it on a bed, it's craft. Hang it on a gallery wall, light it well and give it a label, and that's art, right?
Perhaps that is too easy an answer. I expect to make some people uneasy at the quilt/art show I have curated for Danson House. I could simply have displayed traditional quilts, or contemporary quilts, or quilt art, or contemporary art with quilting in it. Instead I have mixed together all those categories. Called Things We Do in Bed, the exhibition displays antique quilts and quilted clothes alongside contemporary pieces by Grayson Perry, Sara Impey, and other established artists who use quilting in their work. It also includes "amateur" quilts, one of them made by prisoners through the auspices of Fine Cell Work, a charity that teaches inmates how to sew.
Some of the old quilts are displayed on walls, while the contemporary pieces cover beds. Amateur rubs alongside professional. I hope this will bother visitors, and make them question the line they draw between art and craft, and whether that distinction is relevant any longer when it comes to quilts.
'Things We Do in Bed' runs 1 Apr to 31 Oct at Danson House, Bexleyheath (dansonhouse.org.uk). 'The Last Runaway' is published in paperback by HarperCollins. A version of this article appears in the current issue of 'RA Magazine'
Reuse content