The Italian government has provoked a backlash from curators and art critics by sacking the head of the country's most prestigious gallery, the Uffizi in Florence, and giving his job to a German, with one pundit describing it as "a slap in the face for Italy".
The Culture Minister, Dario Franceschini, invited international applications for the directorship of Italy's top 20 museum jobs earlier this year by placing an advert in The Economist magazine.
He sought directors to rejuvenate 20 institutions, including the Galleries of the Academy of Venice, Milan's Pinacoteca di Brera and Rome's Galleria Borghese.
The writing appeared to be on the wall for Italy's museums – and their top management – with news last summer that one of the greatest masterpieces of the Italian Renaissance, Raphael's The Deposition, had been left to warp in stifling heat in the Galleria Borghese because calls to repair the air conditioning had gone unheeded for six months.
Mr Franceschini has hailed the new appointments: "It is a historic step for Italy and its museums that will establish the basis for a modernisation of our museum system."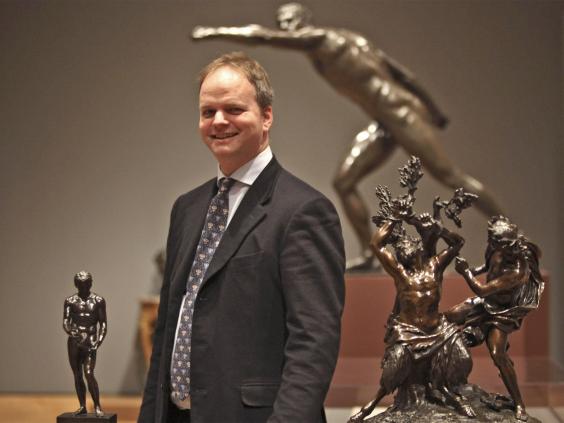 But Antonio Natali, who has run the Uffizi Gallery since 2006, and who attempted to reapply for his own job, was angry at being replaced by the 47-year-old German art historian, Eike Schmidt.
"A country that says it wants to change could not afford to be seen allowing the old director to stay on," he said. "I felt bitter when I realised what was happening."
Many critics have said that decades of underspending on Italy's cultural heritag and poor management have been to blame for problems in heritage sites. But Vittorio Sgarbi, a high-profile art critic on Italian television, said that hiring so many foreign directors was a "slap in the face" for the nation. He called for the deposed Italian officials to rebel against a selection method that was "deeply unjust and wrong". Another art expert, Philippe Daverio, said the appointments were "absurd choices". He told the Corriere Della Sera newspaper: "These decisions reveal a government that has thrown in the towel."
Top 10 art institutions
Top 10 art institutions
1/10 Top art institutions

1. Louvre, Paris: 9,260,000

Getty Images

2/10 Top art institutions

2. British Museum, London: 6,695,213

Getty Images

3/10 Top art institutions

National Gallery, London: 6,416,724

Getty

4/10 Top art institutions

Metropolitan Museum of Art, New York: 6,162,147

Getty Images

5/10 Top art institutions

Vatican Museums, Vatican City: 5,891,332

Getty Images

6/10 Top art institutions

Tate Modern, London: 5,785,427

Getty Images

7/10 Top art institutions

National Palace Museum, Taipei: 5,402,325

Getty Images

8/10 Top art institutions

National Gallery of Art, Washington DC: 3,892,459

Getty Images

9/10 Top art institutions

National Museum of Korea, Seoul: 3,536,677

Getty Images

10/10 Top art institutions

Musée d'Orsay, Paris: 3,500,000

Getty Images
Angelo Tartuferi, the head of the Gallery of the Florence Academy who was also replaced by a German – 48-year-old Cecilie Hollberg – hit out at Mr Franceschini's suggestion that the new managers had been hired "to make up for lost decades". He said Italy had invented museum curation methods that German experts felt obliged to study.
But other pundits backed the new appointments. Achille Bonito Oliva, a professor of art history at Rome's La Sapienza University, said: "For once meritocracy has triumphed in Italy. All the appointments are of the highest level."
James Bradburne, a 59-year-old British-Canadian, was given one of the top jobs: running Pinacoteca di Brera in Milan. Mr Franceschini said he hoped the new appointments led to extended opening hours, renovated buildings and healthier finances.
Reuse content